Plenty of 'There' There in Tommy Orange's Debut Novel
Review An assessment or critique of a service, product, or creative endeavor such as art, literature or a performance.
We are part of The Trust Project
By Michael Malone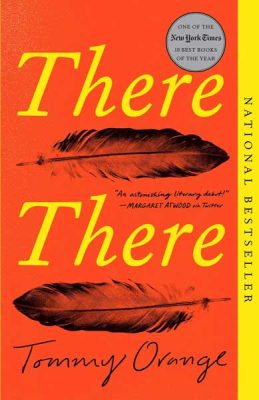 The jacket copy on There There begins, "Fierce, angry, funny, heartbreaking," and that's an apt description of Tommy Orange's debut novel. It tells the stories of a dozen indigenous people who are headed to an event called the Big Oakland Powwow.
Opal Viola Victoria Bear Shield is going to watch her nephew, who has taught himself traditional Indian dance steps on YouTube. Jacquie Red Father is sober and trying to reconnect with the family she does not feel a part of. Tony Loneman is sober too, but struggling with the effects of his mother drinking heavily when she was pregnant. He plans to do some dancing at the powwow too.
Each chapter has a different character's name for its title, with later chapters revisiting those characters and their plights.
There There is an entertaining and illuminating book. The characters are vividly drawn, and their tragedies and triumphs shed light on the Native American experience in this country. Everything leads up to the powwow, and things do not go well at the event. Things get violent and scary. The characters had such hope heading into it, and those hopes are dashed.
Near the end, two wait anxiously in the hospital. "Blue sits next to Jacquie, who's looking down at that angle, at the ground, elbows to knees in that position you take when you're waiting for death to leave the building, for your loved one to come out in a wheelchair with a broken smile, for a doctor with a sure step to come for you with good news," Orange writes.
Orange is 41 and grew up in Oakland. He's a member of the Cheyenne and Arapaho Tribes of Oklahoma. He picked up his MFA at the Institute of American Indian Arts in Santa Fe. He has a lot of talent.
Orange's follow-up novel, Wandering Stars, comes out next year and looks at the Sand Creek Massacre of 1864.
As lively as the writing is, my one knock on There There is that I found there were a few too many characters to keep track of. If Orange had streamlined his cast a bit, perhaps each one would've had a bit more impact, and they certainly would've been easier for me to keep track of.
The book's title appears to be a reference to Gertrude Stein's description, in Everybody's Autobiography, of her return, years after she departed, to her hometown of that same Oakland. "There is no there there," she memorably wrote.
There There came out in 2018, and I found myself thinking about it as I watched season three of Reservation Dogs on Hulu. If you haven't seen the show, you should watch it. It's about indigenous teens in Oklahoma, trying to get through the day amidst poverty, broken homes, lack of hope and the usual issues facing teens in America. It's emotional and it's funny and it's really good, and the characters–-Bear, Elora, Willie Jack, Cheese–-could've jumped right out of There There.
Just as everyone in the book is headed to the powwow in Oakland, the four teens in Reservation Dogs dream of scrounging up enough money to head to California, and leave the Oklahoma reservation life behind. They eventually get to California, and it isn't quite the dreamland they envisioned.
There There has averaged a 3.98 out of 5 on GoodReads, with around 168,000 rankings. The critics loved it. "Yes, Tommy Orange's New Novel Really Is That Good," read the headline in a New York Times review. Colm Toibin, author of the novels Brooklyn and The Magician, wrote the review. The book, he said, "is their picaresque journey, allowing for moments of pure soaring beauty to hit against the most mundane, for a sense of timelessness to be placed right beside a cleareyed version of the here and now, for a sense of vast dispossession to live beside day-to-day misery and poverty."
NPR, for its part, said, "Here's the thing about There There, the debut novel by Native American author Tommy Orange: Even if the rest of its story were just so-so — and it's much more than that — the novel's prologue would make this book worth reading."
The prologue is a unique take on the many injustices suffered by indigenous people across the centuries. Orange writes, "When they first came for us with their bullets, we didn't stop moving even though the bullets moved twice as fast as the sound of our screams, and even when their heat and speed broke our skin, shattered our bones, skulls, pierced our hearts, we kept on, even when we saw the bullets send our bodies flailing through the air like flags, like the many flags and buildings that went up in place of everything we knew this land to be before. The bullets were premonitions, ghosts from dreams of a hard, fast future."
You might read the nine-page prologue and see if you're on board for a memorable trip to Oakland. I'm guessing you will be.
Journalist Michael Malone lives in Hawthorne with his wife and two children.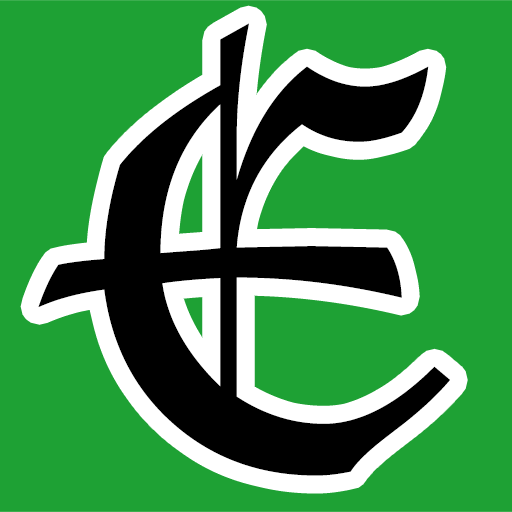 Examiner Media – Keeping you informed with professionally-reported local news, features, and sports coverage.