Pleasantville Resident Gets Chance to Sing at Lincoln Center
News Based on facts, either observed and verified directly by the reporter, or reported and verified from knowledgeable sources.
We are part of The Trust Project
By Jonathan Notis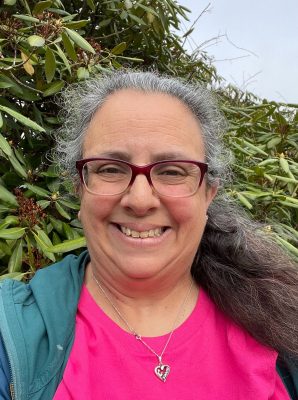 Sarah Lake may have grown up singing in her church and in high school but she likely never thought that she would be part of a choir that will perform at Lincoln Center.
But that's where Lake, a longtime Pleasantville resident, will be this upcoming Monday night, one of 25 people chosen to be part of the Distinguished Concerts International New York (DCINY) choir conducted by Grammy Award-winning composer Eric Whitacre.
Lake, a special education teacher who enjoys long nature walks and writing, incorporates music into everything that she does.
"Sometimes, in my classroom, there's a page or book I feel I cannot read by only speaking," Lake said. "It sounds better when I sing it, and my students love it when I sing a story."
A member of Pleasantville High School's class of 1989, Lake grew up singing in the children's choir at St. John's Church Episcopal Church in the village. The experience, propelled by the church's choir director and organist, the late Tim Vernon, motivated her initial passion for music.
While in high school, she was a member of the chorus and the all-female chorus, Camerata. She also participated in multiple high school musicals led by Pleasantville's Dr. Renato Vellutino, known to students as Dr. V.
"Much of this love comes from being one of Dr. V's students," Lake said. "To learn from him, to receive such pearls of wisdom while in high school…they stay with you, even after all of this time."
After high school, Lake continued participating in local choirs, including the Community Christian Choir in New Jersey.
"I took some time off from singing when my daughter was born and didn't get back into it right away as she has special needs, and I was taking care of her," she said.
Lake found her way back to singing during the pandemic.
When the lockdown first started, Lake found that many musical groups were organizing virtual rehearsals and performances, and she wanted to get involved. She joined a group called Couch Choir and participated in its rendition of Stevie Wonder's "Love's in Need of Love Today." She joined two other virtual choirs, Soul Song, based in Australia, and The Collective, out of England.
Lake was interested in becoming part of one of Whitacre's groups. The composer is well-known for his grand virtual choir projects well before the pandemic. However, she initially didn't have access to the technical equipment needed to participate.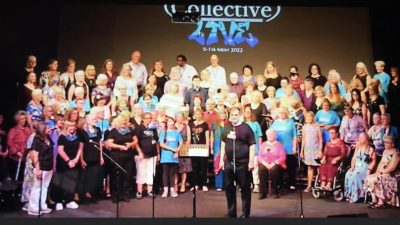 But when Whitacre released his latest project, "Sing Gently," at the beginning of the pandemic, Lake recorded her voice part and was one of the more than 17,000 singers from 129 countries singing in Whitacre's pandemic choir.
She then sent an audition video with "Sing Gently," to participate in his live choir at Lincoln Center, which will be performed Monday night. Out of that mass audition, it's quite an honor to have been selected.
"I was both excited and surprised when I was chosen," noted Lake who "really wasn't expecting my audition to go anywhere."
Whitacre's choir has its first in-person rehearsal on Saturday.
Lake will follow up her Lincoln Center appearance by rejoining her virtual choir, The Collective, in person in England in August 2024.
She also hopes to travel to Australia to meet the members of her other virtual choir, Soul Song.
"To this day, I'm still with both choirs," Lake said. "In fact, last August, my daughter and I traveled to England where I performed in person with The Collective."
For more information about Monday's Distinguished Concerts International New York choir concert at David Geffen Hall at Lincoln Center, visit https://tickets.lincolncenter.org/syos/performance/24625?_ga=2.170290976.1424636416.1681136291-1864274945.1680622438. The concert is scheduled for 7 p.m.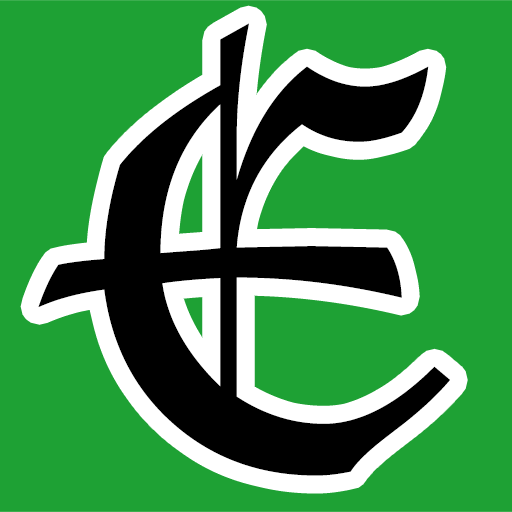 Examiner Media – Keeping you informed with professionally-reported local news, features, and sports coverage.