Pleasantville HS to Open Two Weekends of 'Carousel'
We are part of The Trust Project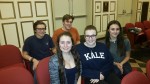 Pleasantville High School's annual musical is a familiar show for any fan of Broadway.
This year the popular March musical production will feature Rodgers and Hammerstein's "Carousel."
"This was the second play that they produced in 1945 on Broadway," said performing arts teacher Kathleen Donovan-Warren who directs the play. "And it's one of their most famous ones. It's known for its beautiful music and a wonderful story filled with some dark and heavy moments; it's about life, and it's about death."
The show includes the well-known songs "If I Loved You," "June Is Bustin' Out All Over" and "You'll Never Walk Alone."
Set in a coastal Maine village in the late 1800s, the play tells the story of swaggering carousel barker Bill Bigelow and a naïve mill worker, whose troubled romance leads to much unhappiness, but ends with hope. Bigelow is played by senior James McCarthy.
"Billy talks with his emotions, mainly his fists, but he has an underlying passion underneath all that," McCarthy said.
Bigelow's life is changed when he lays eyes on cotton mill worker Julie Jordan, riding on a carousel horse.
"She cares deeply about him, and he's never experienced that before," McCarthy said. "He's only had flings with women. So he falls for her."
Julie Jordan is played by sophomore Sonia McGaffey, who said her character and Bigelow fall in love at first sight.
"He quits his job for me and I leave my job for him," she said.
McGaffey said she was drawn to the show and the role for the great songs.
"I love the song 'What's the Use of Wond'rin'?' which is about how you may have rough patches with the person you love but you do love them and they love you and you have to keep trying."
Elena Phethean plays Carrie Pepperidge, Julie's best friend and fellow mill worker.
"I'm in love with a man named Enoch Snow, a fisherman, who is kind of awkward and goofy and so am I," Phethean said. "We serve as the comedic foil to Julie and Bill. Their relationship is flawed, but we go together and we love each other and accept each other for who we are."
Mike Bloom is cast as Snow, a herring fisherman who strikes gold with his canning business. He said his character's relationship with Carrie is a major contrast with that of Bill and Julie.
"We sing a duet in the first act called "When the Children Are Sleeping," about our dreams and aspirations for our future, which come to fruition in the second act," Bloom said.
The other lead is Nettie Fowler, played by Carina Florio, who runs a spa in town and acts as a motherly figure to her cousin, Julie, and other town residents.
"I take her under my wing and, along with everyone else, I comfort Julie when stuff happens," Florio said.
She ends the show performing the show's best known song, "You'll Never Walk Alone."
The production includes 65 cast members and 100 crew members, all of them district students, including nine children from the elementary school and middle school, Donovan-Warren said.
Auditions began just before Thanksgiving and rehearsals began soon after.
"There is a lot of dancing in the show, so we had to start with the dancing in December, and the full cast started working in January," Donovan-Warren said.
A student crew began planning the sets in the fall and started building and painting in January.
Show times are Fridays, March 4 and 11 and Saturdays, March 5 and 12 at 7:30 p.m. and Sunday, March 6 at 2 p.m. Tickets are $15 for adults and $12 for seniors and students. Ticket can be bought in advance at www.phsplay.org. If available, tickets can be purchased at the door one hour prior to all performances.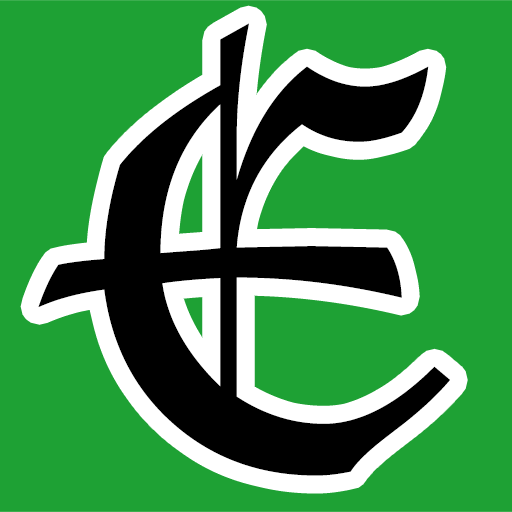 Examiner Media – Keeping you informed with professionally-reported local news, features, and sports coverage.