Places to Eat for the Whole Family Near Westchester's Winter Wonderland
Opinion Advocates for ideas and draws conclusions based on the author/producer's interpretation of facts and data.
We are part of The Trust Project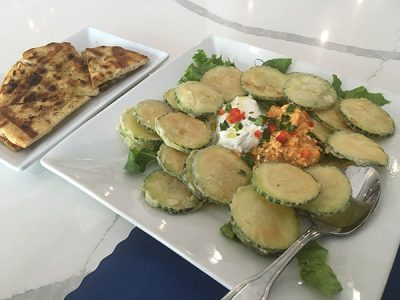 By Morris Gut
The 10th season of Westchester's Winter Wonderland starts this Friday, Nov. 24 and extends through Dec. 31 at Kensico Dam Plaza in Valhalla.
This drive-thru event draws thousands for a big dose of holiday cheer. The 1.2-mile drive, with a first time slot of 5:30 p.m. on weekdays and 4 p.m. on weekends, is chock full of glittering festive seasonal attractions.
Tickets are $35 per car. For additional info and reservations, call 914-231-4600 or visit www.wwinterwonderland.com.
The White Plains Holiday Market from the White Plains Business Improvement District, returns from Dec. 6 through Dec. 17 with 40 regional craft and food vendors. It takes place on Court Street between Main Street and Martine Avenue from 11 a.m. to 6 p.m. Monday through Wednesday and until 7 p.m. Thursday through Sunday. For more information, visit https://wpbid.com/events/holiday-market/
Holiday Lights on the Farm at Muscoot Farm is set for Fridays and Saturdays in December from 5 to 8 p.m. There's a storytelling guided tour of the farm's animal barns.
Tickets are $6 and advance registration is required. There is no charge for children two and under.
Muscoot Farm is located at 51 Route 100 in Katonah. For more information and registration, call 914-864-7286 or visit www.muscootfarm.org.
If all this makes you hungry, here are some dining suggestions for everyone in the family. It's a busy time of year, so make reservations if you can.
Bar 141
John and Joanne Piazza operate a surprisingly casual restaurant with a hopping bar tucked into the corner of the bustling Town Center in Thornwood. The friendly staff make you feel right at home.
Chef Edy Payes, who previously worked at Mediterraneo Restaurant in Greenwich, is turning out a tempting eclectic mix of contemporary Italian/American/Global dishes including lobster bisque; crispy cauliflower; Thai meatballs; tossed Caesar salad; house-made pappardelle (tomato cream, mushroom, peas, asparagus and sausage); an open pastrami Reuben; parmesan crusted halibut; double-cut maple pork chop; and a Thai chicken bowl. You could also try burgers with the works.
There is a three-course lunch on weekdays for $17.99, and a Sunday brunch, too. Plus, there's a kid's menu. Private party facilities. Free parking. Closed Mondays.
Bar 141 is located at the Thornwood Town Center, 1006 Broadway in Thornwood. Info: 914-579-2610 or visit its Facebook page.
Anasa Greek Kitchen
The vibrant flavors and hospitality of Greece are served up with gusto at Anasa Greek Kitchen, the newly-revamped Mediterranean restaurant on Central Avenue in White Plains.
Proprietors Bobby and Stevia are all over the room engaging with customers. Bobby, the talented self-taught chef and artist, will help you create a special menu. Extraordinary starters are their hot meze platter of chargrilled octopus served with olive oil and lemon or lightly fried zucchini chips. Follow with their colorful horiatiki salad.
As a main course try the skewered lamb, fresh whole branzino or pork chops. A glass of traditional Greek Retsina white wine is a fine complement.
Anasa Greek Kitchen is located at 287 Central Ave. in White Plains. Info: 914-368-8828 or visit www.anasagreek.com.
Freebird Kitchen and Bar
Seasoned proprietor Nick Fusco serves tasty versions of fried calamari, meaty baby back ribs, Cobb salad, spicy chicken wings and crispy Brussels sprouts. There's also shrimp and grits and braised short ribs. The cooking here is very satisfying, all with a friendly Southern theme. Portions are ample and shareable.
There's a sprawling bar with craft beers. Happy hours are 4 to 6 p.m. Tuesday through Thursday, and on Fridays from 2 to 6 p.m. A weekend brunch is also served. Closed Mondays.
Freebird Kitchen and Bar is located at 161 Mamaroneck Ave. in White Plains. Info: 914-607-2476 or visit www.freebirdkitchenandbar.com.
Sir John's
Amiable proprietor John Magnotta has been operating Sir John's for 44 years with a pleasing mix of retro Italian American favorites at reasonable prices. There are several dining rooms, a separate bar and lounge and an open kitchen.
Family-pleasing favorites include a variety of pizzas and sandwiches and appetizers and pastas. Delicious specialties include mussels marinara with fra diavolo or bianco; veal, chicken or shrimp parmigiana; surf and turf; and chateaubriand for two.
Sir John's is located at 915 N. Broadway in North White Plains. Info: 914-946-9429 or visit its Facebook page.
Valhalla Crossing
Owner Stan Chelluck and his wife operate this bustling vintage old stationhouse restaurant next to Valhalla's Metro-North station, a few minutes from Kensico Dam Plaza.
Over the years, he has spruced up the railroad cars, facade and sweeping bar, and offers flavorful "authentic rail car dining." The kitchen serves an eclectic menu of American tavern specialties such as wings, sliders, burgers with choice of toppings, mac and cheese, chicken pot pie, fresh salads and wraps. There's a children's menu as well. Portions are generous.
Valhalla Crossing is located at 2 Cleveland St. in Valhalla, just off the Taconic Parkway. The restaurant is open Tuesday through Sunday. Parking is free. Info: 914-682-4076 or visit www.valhallacrossing.com.
Morris Gut is a restaurant marketing consultant and former restaurant trade magazine editor. He has been tracking and writing about the food and dining scene in greater Westchester for 30 years. He may be reached at 914-235-6591or at gutreactions@optonline.net.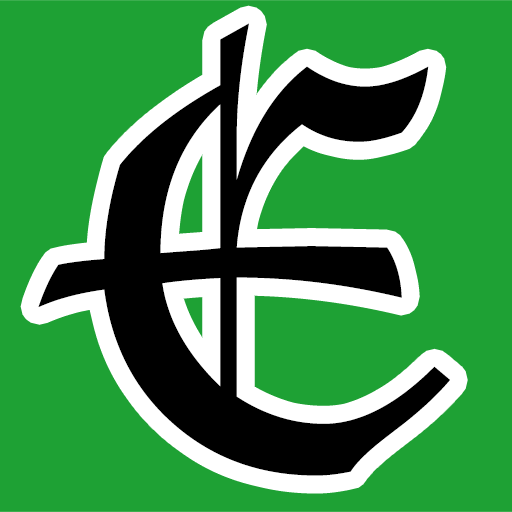 Examiner Media – Keeping you informed with professionally-reported local news, features, and sports coverage.