'Phantom," a Passionate, Powerful WBT Presentation
We are part of The Trust Project
By Evelyn J. Mocbeichel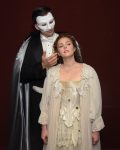 The long-awaited return of Phantom at the Westchester Broadway Theatre (WBT), since its 1992 debut there, finally arrived! Along with other regular WBT audience members, our anticipation for this acclaimed production did not disappoint! Based on the classic novel Phantom of the Opera by Gaston Leroux, this production derives from the book by Arthur Kopit, with music and lyrics by Maury Yeston and music direction by Bob Bray.
Back in 1992 the nine-month WBT run had more than 120,000 people attending. William Stutler and Robert Funking, the WBT owners, and the entire staff of WBT, are very excited that this extraordinary piece is once again directed and choreographed by Tom Polum. This production is not the Andrew Lloyd Webber's Phantom of the Opera, currently on Broadway, but is also based on the classic novel. This version has more dialogue to accompany the music, which superbly suits the production. The dialogue entwines the audience with the feelings and emotions of each character. Speaking of the characters, the WBT has always been spot on with its casting and this production continues that fine tradition. Within moments of each actor stepping on stage, the audience is instantly drawn in to the hopes, dreams, plights and frustrations during each scene. This production features a large cast with about 23 performers, often some in dual roles and each actor was fantastic! I'd be remiss if I didn't mention the outstanding, creative scenery for this production, which is set in the ornate Parisian Opera House. At the WBT dinner theatre, every seat has a perfect view and audience members feel as if they are actually sitting watching a performance in Paris. The set is complete with balcony scenes and later switches to deep beneath the Opera to the eerie, sinister depths where the Phantom lives. Between the foreboding music from the live orchestra, the mist that rises beneath where the Phantom lives, the audience is transported at every turn!
As this story takes place in a play within a play, the full cast has multiple costume changes and each one is ornate and breathtaking in their period pieces. From a French Louis XVI Court, complete with oversized gowns, outlandish hairstyles, feathers and exaggerated hats of that period, then scene changes to gold and glitzy Egyptian costumes, then Viking era, Phantom is one extraordinary, over the top production! Add to it the astounding special effects, realistic chases, locale changes, choreography and WBT's Phantom is worthy of any award given to Broadway productions! The music and the drama of this piece are amazing.
The casting is excellent and the two leads, Matthew Billman (as Erik; The Phantom) and Kayleen Seidl (Christine Daaé) had voices that gave chills as they sang. Tall, handsome (even under his mask) Billman's commanding voice took over the stage and only the Phantom's emotions of his plight surrounded the theatre. With dramatics of each of his comings and goings, with a swoop of his cape, back into the inner sanctions of the Opera House, it was impossible not to feel his pain of being born deformed and forced into this solitary life. Kayleen Seidl, as Christine, was equally suited as the newly discovered singer that the Phantom wants to train for stardom. From such a petite performer, Seidl's beautiful voice was an equal match when they sang duets, easily earning her the title role in the production.  The chemistry between the two was believable and hard not to root for this star-crossed romance. Strong supporting roles included James Van Treuren (Gérard Carrière), who cared for the Phantom during his many years in hiding, Larry Luck (Count Philippe de Chandon) the other love interest of Christine, Sandy Rosenberg (Carlotta), whose comedic facial expressions often reminder this viewer of Carol Burnett. Ms. Rosenberg's acting talent had the knack of having one despise her evil ways and the next minute smile as she seethes at the attention paid to young Christine at a café talent contest. Kilty Reidy (Alaine Cholet), Stuart Marland (Inspector Ledoux) Ryan Alexander Jacobs (Joseph Buquet) and Roger Preston Smith (Jean Claude) all added to the excellent casting for the storyline. The multi-talented Ensemble: Christopher Brand, Julia Louise Hosack, Alec James, Caroline Kane, Melissa Maricich, Corey Joseph Masklee, Alison Rose Munn, Andrew Norlen, Monica Owen, Jose Plaza, Don Rey, and Kelsey Self, added to this effective, entertaining production with their voices and dance numbers.
If you have never attended a WBT production or haven't been there in a while, now is the time to go see this show! It runs until Nov 25th, then with a break for the WBT Holiday show. Phantom resumes December 27 through January 27, 2019. Don't miss it! Visit www.BroadwayTheatre.com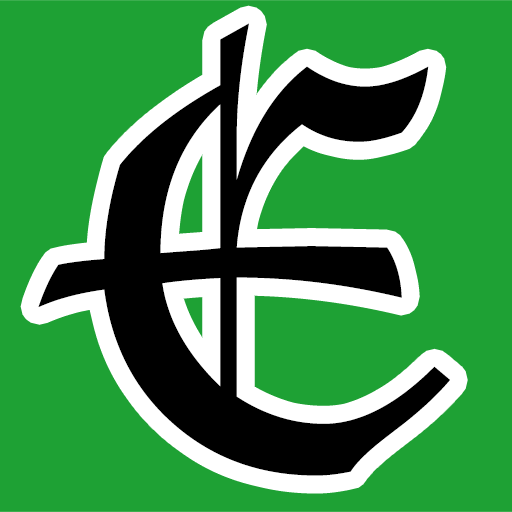 Examiner Media – Keeping you informed with professionally-reported local news, features, and sports coverage.