Petition Demands Accountability After Former Chappaqua Teacher Pleads Guilty to Sex Abuse Charges
We are part of The Trust Project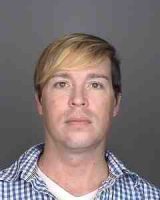 By Andrew Vitelli – After a former Horace Greeley High School teacher admitted to having sexual contact with two students, and after the school district filed a court paper which appeared to place the onus on the students, a Chappaqua parent is circulating a petition demanding the district "acknowledge that this abuse occurred and make necessary changes to ensure the safety of generations of future students."
The petition, which is directed towards Chappaqua Central School District Superintendent Marilyn McKay and had received over 300 signatures by press time, comes after Christopher Schraufnagel, a former drama teacher at the high school accused of sexually abusing his students, agreed to a plea deal calling for three years of probation and requiring him to surrender his teaching license. New Castle Town Justice Douglas Kraus has not decided whether to accept the deal, which would allow Schraufnagel to avoid jail time for allegedly abusing three 15-year-old victims.
The plea deal has angered some Chappaqua parents, who have urged Kraus to reject the agreement. Court papers filed by the school district in response to a civil lawsuit, in which the district says any injuries were "caused by or contributed to by reason of the carelessness, recklessness, negligence and/or assumption of the risk" of the plaintiffs, have also spurred outrage.
"We demand that [the school district] acknowledge that these events did take place, that the children were victims of an adult sexual predator, and that these children are not, in fact, responsible for their own abuse," the petition, launched by Chappaqua resident Cortney Miller, states.
The petition also demands changes to district policies, the resignation of any officials involved in preliminary investigations of Schraufnagel, the creation of an independent investigative body, and trauma counseling for students.
In a statement responding to the criticism, Dr. McKay's office said the district has made guidance counselors and experts available to students and parents, is reviewing the district's policies and procedures regarding abuse and harassment, and is making physical improvements to the schools to improve lighting and video monitoring.
"We understand and share parents' concerns about the impact Mr. Schraufnagel's actions have had on our school community," the statement reads. "Nothing is more important to this district than the health and well-being of our students."
The statement is unlikely to abate the criticism facing the district. David Engelsher, an attorney representing the families of four alleged victims in a civil case against the former teacher and the district, accused the district of taking on a "bunker mentality."
"It's not like this is an isolated incident where someone can say, 'I didn't know,'" Engelsher said. "I'd like to see them say, 'We made a mistake. It will not happen again. Let's move forward to make sure this gets worked out so it doesn't happen again in this community.'"
In addition to the petition, several Chappaqua community members have written letters to Judge Kraus opposing the proposed plea deal.
"In my professional opinion, a serial offender against children and teenagers does belong on a registry of sexual offenders for the rest of his life and should be banned from further work or volunteer work with minors," Rev. William Doubleday of St. Mark's Episcopal Church in Mt. Kisco wrote in a letter to Kraus.
In another letter to Kraus, Chappaqua residents Robin and Gary Murphy wrote, "While we personally think that Christopher Schraufnagel deserves to go to prison, we ask that, at minimum, he is required to register as a Level 2 sex offender."
While Engelsher avoided weighing in on the criminal case against Schraufnagel, he praised the Chappaqua community for coming together in support of the children impacted.
"Everybody has recognized that this is a horrible thing that was done to these kids, and they don't want to see it happen again," Engelsher said.
Schraufnagel is due in court on Nov. 10.
Statement from Lyn McKay, Superintendent, Chappaqua Central School District
"We understand and share parents' concerns about the impact Mr. Schraufnagel's actions have had on our school community. Nothing is more important to this district than the health and well-being of our students.
In the past year we have made available to students clinical staff and guidance counselors who are specifically trained to deal with questions and concerns that students may have from this event. We hosted nationally recognized expert Dr. Liane Nelson, Director of the Treatment Center for Trauma and Abuse, Westchester Jewish Community Services, to answer questions from parents last year and we have several more sessions planned for the coming weeks.
We review all of our staff policies and procedures around harassment, bullying, reporting of abuse, discrimination prevention and intervention annually. We have expanded our training of teachers, administrators, custodial and clerical staff on the reporting of abuse in a domestic and educational setting.
As the result of ongoing safety review, including an independent audit of the district, we have made physical improvements to school environment which include installing additional outdoor cameras, improving visibility, improving interior and external lighting and changing access control in buildings.
We will continue to update parents of new resources as and when available."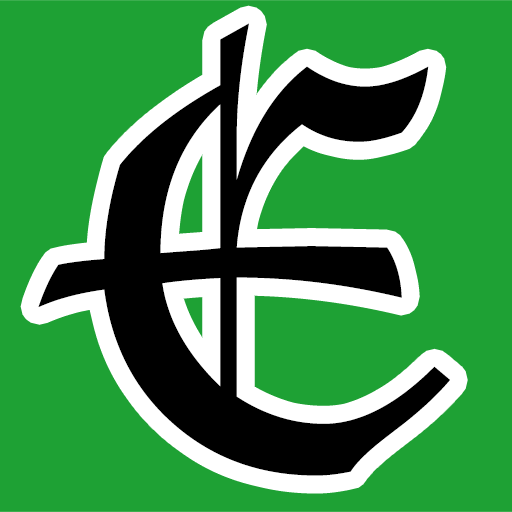 Examiner Media – Keeping you informed with professionally-reported local news, features, and sports coverage.