Perino's Heroics Lift Westlake in the State Regionals
We are part of The Trust Project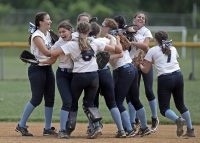 By Danny Lopriore
Antonia Perino seized her big championship playoff moment by delivering a triple, then scoring the game-winning run on a wild pitch to propel Westlake to a 5-4 extra-inning victory over Rondout Valley in the Class B state regional softball semifinals at North Rockland High School last Thursday afternoon.
A persistent drizzle made conditions slippery throughout a close game as the resilient Section 1 champion Wildcats (17-5) came back from deficits three times to eliminate the Section 9 champion Ganders and roll into the regional final.
Perino, doused with water by teammates after the win, seemed to cherish the damp environment, despite nearly slipping on home plate as she scored the winning run in the bottom of the eighth. The third baseman, one of 10 seniors on the team, scored the Wildcats' first run on a triple by Kristin Pierce.
"Right before I scored, Coach Mike said to go if the ball got past the catcher, so I was ready," Perino said. "I walked out of the dugout to lead off and everyone was saying we needed a hit to start it off, so I was trying to drive it. I have only imagined getting the game-winning hit and this time it happened. It feels amazing. I knew it had a good distance when it hit the bat. I was getting as many bases as I could."
The Wildcats trailed 2-0 after one inning, then by scores of 3-1 and 4-3 before taking their first lead of the game on the winning play.
"That's heart, all heart, and about how bad do you want it," first-year coach Mike D'Angelo said about his team's determination through the championship playoffs. "We had a good run through the sectionals, not giving up runs, but I told them someone was going to score on them and they responded like champions."
Jamie Perfito drove in Daniella Mulvey in the third inning to bring Westlake within 3-2 and later pushed Mulvey across again in the fifth to tie the game at 3-3.
Rondout scored in the sixth inning to take a 4-3 lead, but Kelly Pierce, the Westlake catcher, scored on a single by starting pitcher Allison Brunetto, who faked a bunt, pulled the bat back and lined a hit to tie the game again. Brunetto, a senior lefty who pitched four successive shutouts in the Section 1 playoffs, struck out six and allowed just two earned runs to get the win.
"Allie got her groove towards the middle of the game and she's another one that when she sets her head to it, she's all heart and she's gonna come right at you," D'Angelo said. "Their pitcher was strong and they fielded well. We just got that one extra big hit."
Brunetto and Kelly Pierce talked about realizing their childhood softball dreams along with their teammates.
"As a pitcher-catcher combination, we've learned to help each other through tough spots and Kelly is there to support me like she did today when I struggled early," Brunetto said. " I know my defense is there for me and everyone made big plays and got big hits. We are a very close team. "
Pierce said this group of Wildcats adds passion to experience.
"When you have 10 seniors who have played together since we were little, it's about the passion knowing each game might be the last we play together," Pierce said. "We are enjoying the experience and each pitch and each game are special."
The Wildcats will have a chance to play together a little bit longer after they followed up their win over the Ganders with another one over Long Island champion Babylon on Saturday. Perfito's two-run double down the left-field line brought home a pair of runs as Westlake erased a two-run deficit and won 3-2 in the regional final.
Center fielder Mulvey threw out the potential tying run in the top of the fifth inning, unleashing a strike that nailed the Panthers' Meg Flower at the plate by almost 10 feet. The victory sends Westlake to Saturday's state semifinals at Moreau State Park in South Glens Falls.
"They're playing awesome, doing a fantastic job," said D'Angelo about his players. "I'm just going along for the ride here."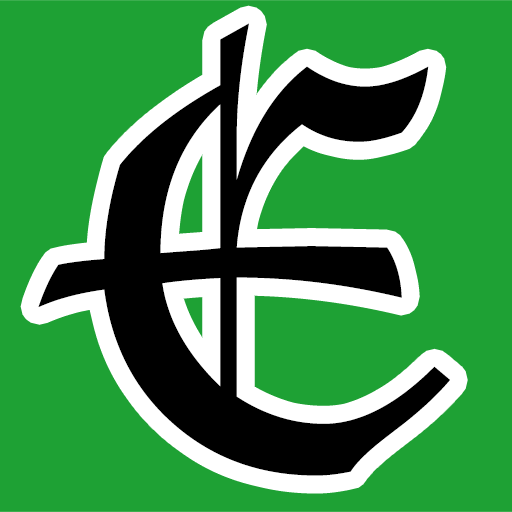 Examiner Media – Keeping you informed with professionally-reported local news, features, and sports coverage.