PepsiCo Partners with County on Renovations
We are part of The Trust Project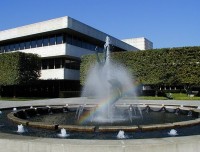 PepsiCo's worldwide headquarters in Purchase, including 420,000 square feet of office space will be completely renovated, beginning in the first quarter of 2013. The large renovation project was announced last week as a venture between the large global corporation and the Westchester County Industrial Development Agency (IDA).
For its part, the IDA acted on Friday to grant PepsiCo an exemption from 7.35 percent sales tax on qualified purchases for the duration of the construction process.
While preserving 1,100 local jobs, the project is expected to also create 1,250 construction jobs. Existing employees will be relocated to temporary space in PepsiCo's Somers facility and in an additional location in lower Westchester.
"As a global company, PepsiCo can locate its headquarters anywhere in the world," Westchester County Executive Robert Astorino said in a media release announcing the relationship. "We have worked hard to keep PepsiCo in Westchester by creating a positive business environment. The fact that the company has decided to reinvest in Westchester is a sign of faith in the county's future, a shot in the arm to the local economy, and the extension of a 50-year relationship that's been a model of civic-corporate partnerships. Many thanks to everyone at PepsiCo for their confidence in Westchester."
"After more than 40 years with minimal renovations, our worldwide headquarters requires updating to meet the future needs of the company," said Rich Delaney, senior vice president, operations, PepsiCo. "This project will modernize our headquarters in ways that increase operating efficiency, create a more connected and collaborative work environment for employees, and enable PepsiCo to continue to attract great talent to the company. We greatly appreciate the work of Governor Cuomo, County Executive Astorino and all of the state and local officials who continue to make Westchester County a great place for doing business."
Laurence Gottlieb, director of Economic Development for Westchester County, said the PepsiCo project will generate an economic ripple throughout the county and region. "The scale of this renovation and commitment to stay in the county delivers a clear and powerful message of long-term stability, continuity and opportunity for growth to the many Westchester-based businesses dependent upon PepsiCo for their livelihood. Today's announcement will have positive economic consequences for decades to come."
PepsiCo relocated its worldwide headquarters from New York City to Purchase in 1970. The facility has been operational for 42 years with minimal renovations. The project will enable the company to increase the capacity of the facility by up to 15 percent; upgrade outdated technology, bandwidth and telephony infrastructure; reduce energy usage by 22 percent, water usage by 57 percent, and greenhouse gas emissions by 22 percent by replacing older infrastructure systems with modern systems that enable the facility to operate more efficiently. PepsiCo will target LEED certification for the renovated facility. Better access to natural daylight is also one of the projects objectives.