Peekskill Police Announce Double Digit Dip in Crime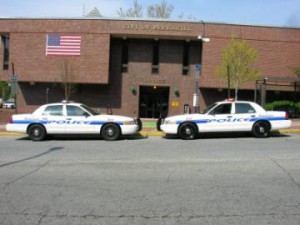 Peekskill had a double-digit dip in crime last year.
The City of Peekskill Police Department revealed the year end crime statistics for 2011 and disclosed a 12 percent decrease in total crime. While there was a slight increase in the number of robberies with nine in 2011 compared to six in 2010, most other crimes have decreased.
The most significant was the decrease in burglaries with a 35 percent decrease compared to 2010. There was a two percent decrease in the number of larcenies committed in the city last week also.
Chief Eugene Tumolo recognized the dedication and competence of the men and women of his department for the crime reduction and said he was proud of the hard work performed by all of the units within the department.
"Although we will continue to address an increase in any category of crime, the continual decrease in overall crime is indicative of effective policing and tangible improvement of the quality of life in our City," Tumolo  said.
He added, "the downward trend in crime, citywide, and success in improving the overall quality of life and stabilization of our streets and schools is directly attributable to the departments policing strategies for crime reduction and prevention."
The chief also credited the department's narcotics enforcement, youth programs, community policing initiatives and traffic safety programs for contributing to the decline in crime and continued enhancement of life in Peekskill.