Pearlman Talks About Walter Payton and Sportswriting
We are part of The Trust Project
Last Tuesday, author Jeff Pearlman's fifth book hit the bookstores and the online world. His new book is entitled "Sweetness – The Enigmatic Life of Walter Payton." The book by the Mahopac native has been received with mix emotions.
Not everyone has reacted positively to the publishing of Pearlman's latest's book. Some people who are Chicago natives and connected to the Chicago Bears have not only ripped the book but also went after Pearlman.
Hall of Famer and former Bears head coach Mike Ditka went on ESPN Radio in Chicago and called Pearlman, "A gutless individual," and said "What's the point?" referring to why a writer would write an autobiography about a person who has been dead more than 10 years and isn't here to defend himself.
I had a wonderful opportunity to interview Pearlman last week about his career and the Payton book. For those young writers in high school dreaming of writing sports for a living in the future, pay close attention to Pearlman's story. Maybe it could be you someday where you can work in a field where you can love the work.
Pearlman started writing sports while in high school. "My junior year at Mahopac High School, for our school paper, The Chieftain. It was a tiny preview of the boys cross country team. And since I was a member of the team, I excluded myself. So the No. 6 runner was never mentioned." He caught a major break when he started to write for The Patent Trader, a wonderful publication that was closed several years ago. "It was the summer of 1990, right after I graduated from high school. The sports editor, Joe Lombardi, took me under his wing, taught me the ropes, changed the course of my life."
After high school he attended The University of Delaware where he wrote for the college newspaper. Pearlman got a job with a newspaper after graduating from Delaware. "I got hired by The Tennessean out of college to be its food and fashion writer. I knew zero about the subjects…they liked my writing," said Pearlman. "I was terrible and arrogant, and I got demoted to the cops beat. Another life-changing moment, because it taught me to report."
Hard work at The Tennessean led to a writing job at Sports Illustrated. Pearlman gained a lot of national press coverage when former Atlanta Braves reliever John Rocker made some very insensitive statements about New York City and its residents. Pearlman and Rocker will always be linked and that hasn't been the easiest situation for Pearlman.
"It's not so bad any more. But through the years it definitely wore me down. I mean it certainly didn't hurt my career, as it gave me name recognition. But it's also sorta like a tattoo –very hard to get rid off; always there, even when it's concealed."
Pearlman would eventually leave Sports Illustrated to concentrate on writing books. Over the last 10 years he has written two New York Times bestsellers. The first was about the 1986 Mets entitled The Bad Guys Won and the second Boys Will Be Boys about the 1990's Dallas Cowboys. He has also written biographies on baseball players Barry Bonds and Roger Clemens.
When I asked Pearlman about whether writing sports books was a goal he responded in the way that shows his true character. "No. Honestly in 2011 my biggest goal is spending as much time as possible with my kids; is trying to hold onto a gig that frees me up for most drop offs and pick ups. It's what my life is about. My true calling- being a dad."
He decided to tackle the Payton book several years ago. "About three years ago. I was done with Roger Clemens seeking out someone different…intelligent….insightful. He was perfect—and best of all, mysterious."
Pearlman ran into some interesting and challenging interviews along the way researching the Payton book.
"Probably Bud Holmes, his longtime agent. Bud is 80-something, lives in Mississippi, doesn't take any s–t and can talk for hours. Plus, he's wickedly smart and great company," said Pearlman. "Connie, his wife. She agreed to meet. I flew to Chicago only to find she apparently changed her mind."
When responding to Ditka's harsh comments about him, Pearlman keeps his cool. "Well, I'm best served not responding; just letting the idiocy linger. But sometimes I can't help myself, and I bark out. But it rarely works out. I encourage people to hold their tongues."
His book on Payton got lots of press by Sports Illustrated who decided to publish excerpts of the book before it was released to the public. The passages published dealt with Payton's numerous off the field problems including contemplating suicide numerous times. I asked Pearlman whether he had any control on what Sports Illustrated published. "None whatsoever. None," said Pearlman.
He spent more than three years researching this book and interviewed nearly 700 people for it. Despite learning of Payton's failings off the field Pearlman likes him more today than before he started researching the book.
"Because he was human. And in his shortcomings, he shone. When he was depressed, he refused to bring others down. When he was ill, and not eligible for a transplant, he still fought for organ donations. He had a greatness about him; a very unique greatness."
Pearlman believes there is a lot to learn about Payton from his book. "That people are complex, and just because one suffers through difficulties doesn't mean he lacks goodness. Walter Payton was a remarkable man—but one with flaws. As we all have."
Writing is a very passionate art. There is no statute of limitations on when a writer can report on a subject. If a writer is diligent and smart in his or her reporting there is always room for a new perspective and more storytelling.
The entire interview with Pearlman can be found online at http://www.theexaminernews.com/2011/10/interview-with-jeff-pearlman.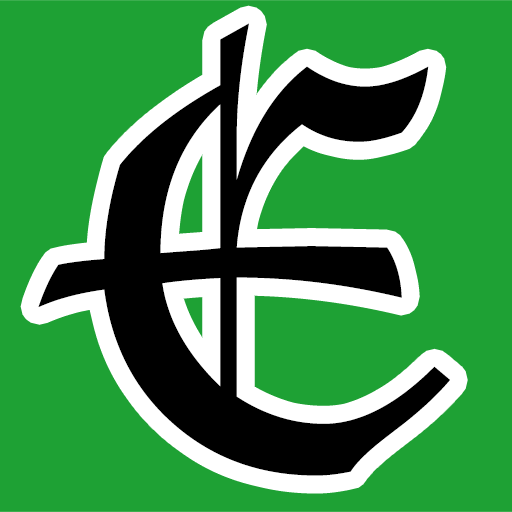 Examiner Media – Keeping you informed with professionally-reported local news, features, and sports coverage.