Patterson Resident to Run for Katz's Assembly Seat
We are part of The Trust Project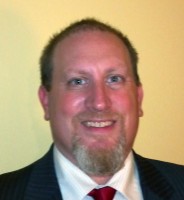 Patterson resident and attorney Andrew Falk will be running as the Democratic candidate for the new 94th State Assembly seat currently held by Yorktown resident and veterinarian Steve Katz.
Chair of the Putnam County Democratic Committee Victor Grossman said the county committee is scheduled to convene on Tuesday, May 22, at which time he said it is expected the committee will throw their official endorsement behind Falk, after having interviewed several other interested individuals earlier in the year.
"We believe he will make an excellent candidate," Grossman said.
The newly-redrawn 94th Assembly District will include Patterson, Southeast, Carmel and Putnam Valley in Putnam County and Somers and Yorktown in northern Westchester County.
In an interview this week, Falk said that he has been involved in local politics by helping to gather signatures to place candidates on the ballot and by participating in election monitoring, but that he has never before run for elected office.
"I love Patterson. I love Putnam County. I love northern Westchester. It's the most beautiful place in the world. My neighbors are great. It's a way I can serve my community. I think I can do a good job representing the Assembly District," Falk said of why he was inspired to run for the newly-redrawn state seat. "I wasn't looking for the opportunity; it presented itself. It is a great honor to be considered. It's a way to…give back to the community."
Having opened his own general legal practice in Patterson five years ago, Falk previously worked as an attorney for personal injury law firms in Manhattan and Newburgh and for All State Insurance. He also worked for several years with the Nassau County Attorney's Office after earning his law degree at Touro Law School on Long Island.
Falk and his wife Amy, who is a high school social studies teacher in the Irvington School District in Westchester, have lived in Patterson for close to five years and they have two children; one who attends  Matthew Patterson Elementary School in Carmel and another child who will enter kindergarten next year.
For the past five years, Falk has coached Patterson Little League and is an active participant for the past five years in the Fairfield/Westchester Walk Now For Autism Speaks fund-raiser.
Previously a New York State Certified EMT, which he was inspired to pursue after the 9-11 terrorist attacks, Falk recently completed the training to become part of Putnam County's Medical Reserve Corps, a group of citizen volunteers set to mobilize in the event of a large-scale emergency.
In addition to wanting to be able to help his neighbors and community, Falk said he joined the county reserve corps because the subject of public health is one of his passions.
During the campaign, Falk said he wants to focus on the issues and not his opponent, in response to what he believed has become a highly-partisan political landscape that is distasteful to voters.
"I'm going to be talking about the issues and why they are important to me and why I believe I'll be an excellent Assemblyman.  Then I'll let voters make the distinction," he said, in regards to himself and the Republican nominee he eventually will face in the general election campaign.
That Republican nominee, at this time, will be decided during the Republican Party Primary to be held on Tuesday, Sept. 11, as there currently are two candidates running for the spot.
Incumbent State Assemblyman Steve Katz, who currently holds the seat that will become the 94th District, dropped out of a primary challenge during the last week of April against State Senator Greg Ball for the 40th State Senate seat to run again for the assembly. Putnam Valley resident and businessman Dario Gristina is also running for the Republican nomination for that seat.
Earlier in the year, Mahopac resident Wolf Lawton had announced he would seek the Republican nomination for the new 94th Assembly District. In a statement dated April 18, 2012 and posted to his campaign's website, Lawton wrote that he was dropping out of the race.
"Today, I officially announce the suspension of my run for New York State Assembly. The ruthlessness needed and the gall utilized to run a formidable campaign during this political climate, in this time, is something for which I am unaccustomed," Lawton wrote. "I sincerely hope that the district produces a candidate that is a worthy and true representative of all of the residents of the district; who values and respects all groups, including women, the elderly, veterans, and minority groups. The typical back-door politics of New York State is something that has corrupted the whole system and [was] one of the many things that I had hoped to fight against."