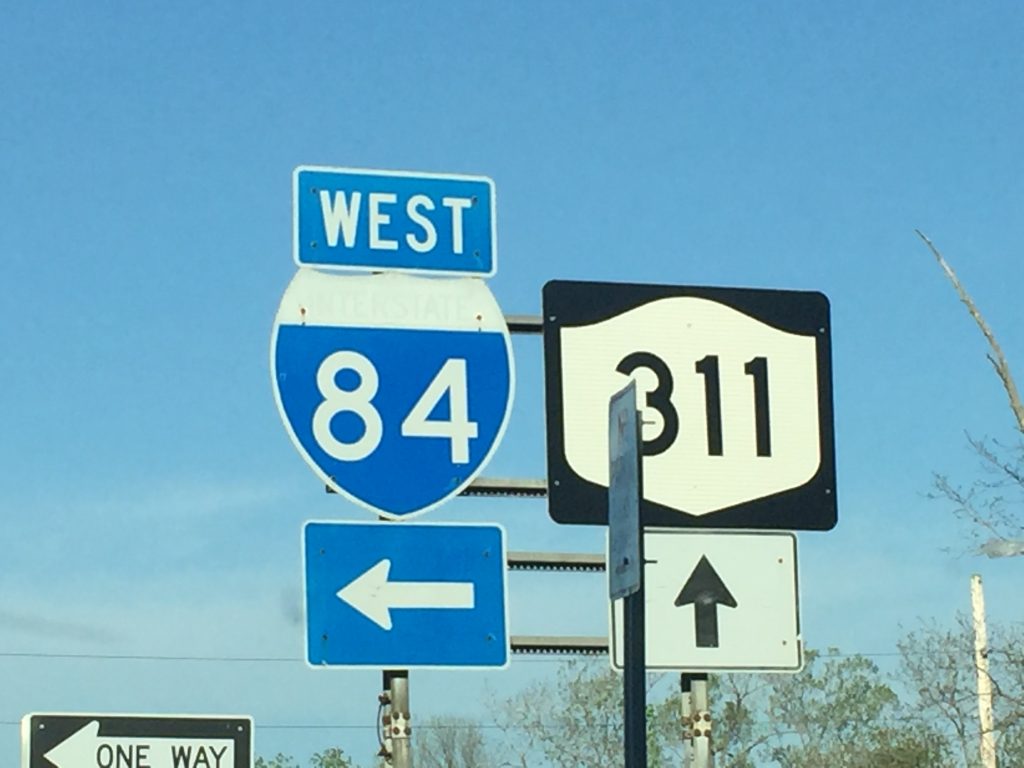 Facing a commercial foreclosure and a prolonged legal battle, developer Paul Camarda said last week he's as resolved as ever to see the Patterson Crossing project come to fruition.
The long embattled Patterson Crossing development, which if ever realized would bring a Costco to Putnam County, is facing a fresh set of challenges. While new hurdles have frustrated Camarda to no end, he guaranteed in an interview to start construction on the parcel of land later this year.
"We will break ground this year," Camarda said in a wide-ranging interview last Wednesday. "Are we going away? We're more determined than ever to break ground."
Even with the bold statement, it doesn't change the fact that Patterson Crossing is facing incoming missiles from two directions, and if either hits, it could further drag on the project years into the future, give Camarda more headaches, and could effectively stop Costco from coming to the county.
Attempting to bring a Costco to Putnam has already featured a long series of complications and lengthy battles.
Two neighbors near the project, Harry Hitner and Michele Sweig, sued the Patterson Zoning Board of Appeals and Camarda after it was decided a Costco gas station could be placed on the property in 2016. New York State Supreme Court Justice Gretchen Walsh ruled in the town and Camarda's favor last year, but now the neighbors are appealing to the appellate division of New York.
The original lawsuit presented seven causes to the court arguing against the gas station, but Walsh shot down all seven. In the appeal, Hitner and Sweig are only presenting one cause.
Costco could have pulled out after the neighbors went to the appellate division, but Camarda and Costco have discussed a two-year extension.
Before an appeal was filed, Camarda tried to compromise with the neighbors without getting the courts involved any further. He offered to make possible site plan tweaks and even offered "significant" compensation, but the neighbors would only accept a resolution that didn't include the gas station, which was a non-starter. (Costco won't build in Patterson if a gas station is not included, Camarda said.)
Attorney Jim Bacon, representing Hitner and Swieg, confirmed that Camarda approached them with a general offer.
Bacon said the appeal boils down to whether or not the gas station is an accessory use under the Patterson zoning code. The Patterson ZBA ruled it a primary use in 2016 and Judge Walsh affirmed that decision in her ruling last year. If Bacon wins this next legal round, it could force Costco out of the picture and make Camarda look for another anchor store.
Bacon filed an injunction to stop the gas station from being constructed, but last Friday that legal action was turned down by the court in a legal win for Camarda. Bacon conceded Camarda could begin construction on the Patterson Crossing site whenever he wants.
"The (plaintiffs) don't want to live next to the gas station," said Bacon, who also noted the traffic would be heavy in the area. "They don't want that use."
Camarda claims the appeal is to delay him in hopes that he, Costco or TD Bank squash the project rather than wait any longer. And it appears TD Bank has reached a breaking point.
TD Bank is seeking foreclosure of the commercial property, which was pledged as collateral for a loan the bank doled out, worth $7.4 million, according to legal papers. The loan agreement was reached on Jan. 31, 2008 between the two sides and there have been several modifications since then.
According to court papers filed by TD Bank's attorneys, they allege Camarda failed to comply with terms of the loan documents, make full payments and interest due, and pay real estate taxes due to the mortgage premises.
On June 8, 2017 and Nov. 2, 2017, Camarda was served with defaults, and then on Dec. 19, 2017, TD Bank discovered there were additional delinquent taxes on the property. Camarda was finally served with a 15-day notice in late March to meet the terms of the agreement, mortgage and loan documents, but Camarda did not, according to court papers.
Camarda said while he understands TD Bank's frustration, he argued the bank's latest move is "detrimental" to him and the bank.
"I think 90 percent of residents in Putnam County are just as frustrated," Camarda said.
He said the amount of taxes due on the property is a "small number" and argued if it weren't for the lawsuit by Hitner and Sweig, TD Bank would not have taken this latest action.
Camarda said he can't find another bank to replace TD Bank to help finance the project, especially with a property that's facing litigation, but he hopes to still negotiate with the bank to reach a deal to avoid foreclosure. The bank has contributed about 45 percent to the project, while Camarda has picked up the other 55 percent, or about $8 million.
During an hour-long interview, Camarda lashed out at Southeast resident Ann Fanizzi, a longtime and passionate opponent of Patterson Crossing. Camarda claimed Fanizzi is bankrolling the attorney in the case and is also spreading information about the foreclosure to different town officials.
He stated he's considered legal action against Fanizzi for tortious interference and claims she wants to "personally hurt" him.
Fanizzi chided Camarda and said he has hasn't developed much in Putnam in recent memory. When asked if she thought the most recent legal development was simply a delay tactic, Fanizzi demurred and said there is a real issue over whether the zoning code permits a gas station.
When asked about Camarda asserting she is paying Bacon's attorney fees, Fanizzi replied, "I don't care what he claims." (She noted Bacon has been the attorney for the former organization Putnam County Coalition to Preserve Open Space, which she was part of.) When asked whether she was sending the foreclosure information to different Putnam towns, Fanizzi called it Camarda's "conspiracy."
"I don't care what Camarda says," she said. "Camarda is on the point of defamation."
Fanizzi criticized Camarda for not engaging more productively with the community and said he had a "checkered career." While she thinks he will eventually get the project off the ground, she argued the problems he has now are of his own doing.
"If he wants to put a shovel in the ground, let him put a shovel in the ground," Fanizzi said, adding later, "He's his own worst enemy."
Ideally, Camarda said that the neighbors' lawsuit is defeated and TD Bank stops its action against him or he finds another bank to provide financing. He admits if he knew he'd face mountains of litigation over this project from the start, he would have never proposed it and he plans on doing much less or nothing at all in Putnam in the coming years.
Camarda, who has spent much of his career working in the county, warns if he leaves Putnam without Patterson Crossing becoming a reality, no developer will ever want to follow in his footsteps. With population in the county continuing to slide, it'll make attracting development even harder, he said.
"It's a sad commentary," Camarda said. "In the end we're determined because we know we're in the right."