Pace Women's Team Falls Again in Overtime
We are part of The Trust Project
For the third time in the past two weeks, the Pace University women's basketball team had to go into overtime on Saturday afternoon.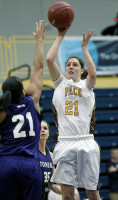 Unfortunately for the Setters, the outcome was the same as the previous two occasions.
Visiting Stonehill College outscored the Setters 8-4 in the five-minute extra session to emerge with a 54-50 win, disappointing the huge, raucous crowd on hand at the Goldstein Fitness Center for Pace's annual Alumni Day.
The Setters, who dropped to 10-9 overall and 8-7 in the NE-10, managed to make just 19 of their 67 shots from the field against the 17-2 Skyhawks. Freshman forward Yuni Sher led Pace with 14 points, 10 of them coming in the second half. Her jump shot midway through the second half gave the Setters their first lead of the game.
But Stonehill, which led 25-19 at halftime, opened up a six-point advantage again when Amy Pelletier made a 3-pointer with two and a half minutes remaining. Margo Hackett's trey with two minutes left ignited a 9-3 burst by the Setters that wound up sending the game into overtime.
Sher's jumper with 41 seconds to go gave Pace a one-point lead before the Skyhawks' Asia Ewing answered with a 3-pointer 17 seconds later. The Setters' Brittany Shields, held to a meager one point in the first half, tied the game on a layup with nine seconds left on the clock.
In  the overtime, another layup by Shields tied the game again 30 seconds in, but Stonehill grabbed the lead for good on a bucket by leading scorer Tori Faieta, who finished with 16 points. With 16.4 seconds to go, Mary Louise Dixon made both ends of a 1-and-1 free-throw opportunity, increasing the Skyhawk lead to four points.
Shields made one of two foul shots with seven seconds left, but a free throw by Ewing two seconds later gave Stonehill back its four-point lead and all but doomed the Setters, who misfired on eight of their nine shots from the field in overtime.
For the Setters, who host New Haven at the Goldstein Fitness Center on Saturday at 1:30, Shields scored 10 points and grabbed nine rebounds. Allison Cleary added nine points, while Jessica Scannell had six.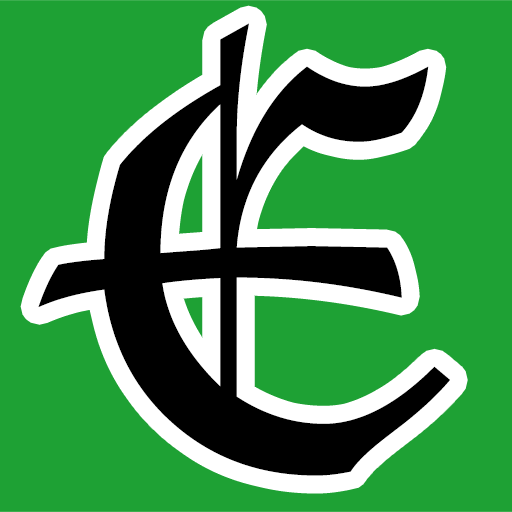 Examiner Media – Keeping you informed with professionally-reported local news, features, and sports coverage.