Oysters Season Has Arrived: Here's Where to Go for the Delicacy
Opinion Advocates for ideas and draws conclusions based on the author/producer's interpretation of facts and data.
We are part of The Trust Project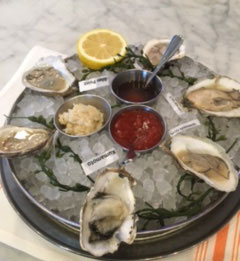 By Morris Gut
Seafood experts say oysters are best consumed from September to April, making autumn one of the best times to enjoy them.
Oyster aficionados cannot seem to consume enough, and more eateries throughout the area are serving these slippery delicacies. Here are some of the best spots to indulge in and around Westchester with all the trimmings. Remember to check ahead for availability
Trattoria Vivolo, 301 Halstead Ave., Harrison. For 20 years, chef/owner Dean Vivolo has been serving his robust Italian cuisine out of a vintage diner. He often has a fresh selection of oysters on hand. While the weather lasts, you can enjoy them al fresco. Info: 914-835-6199 or visit www.trattoriavivolo.com.
Dubrovnik, 721 Main St., New Rochelle. A popular bar menu is offered daily featuring regional oysters on the half shell. This restaurant, the first to specialize in Croatian/Adriatic cuisine, excels in fish and seafood so you won't go wrong here. Happy hours, too. Info: 914-637-3777 or visit www.dubrovnikny.com.
Kee Oyster House, 128 E. Post Rd., White Plains. A daily raw bar with a wide selection of oysters. The blackboard lists the daily catch. They are served beautifully with house-made cocktail sauce, ground wasabi root and Champagne sauce. Info: 914-437-8535 or visit www.keeoysterhouse.com.
Fin & Brew, 5 John Walsh Blvd., Peekskill. Right on the banks of the Hudson River at Charles Point and part of the Factoria complex, enjoy your East and West Coast oysters with a River Outpost Brew. Info: 914-788-4555 or visit www.finandbrew.com.
La Botte, 14 Martine Ave., White Plains. Enjoy oysters from the daily raw bar and listen to live piano and singing Thursday through Saturday from 6 to 10 p.m. Owners Tony and Johnny know how to please the crowd. Free parking in the Seasons Condominiums building. Info: 914-461-2950 or visit www.labotteristorante.com.
Chazz Palminteri Italian Restaurant, 264 Main St., White Plains. "A Bronx Tale" actor, writer, producer and restaurateur Chazz Palminteri and his partnership have taken over the former Anthony's Coal Fired Pizza space. They now offer popular happy hours on weekdays from 4 to 7 p.m. that include fresh oysters shucked for $1.50 per piece. Info: 914-600-8439 or visit www.chazzpalminterinyc.com.
Bread & Brine, 119 Main St., Hastings-on-Hudson. The place bustles inside and out. "Summers in Maine" is the theme as fresh oysters are served in abundance with all the trimmings. Info: 914-479-5243 or visit www.breadandbrinehoh.com.
Prime Pub, 249 Route 202, Somers. Proprietor Simi Polozani serves Blue Points daily at the bustling bar and in the airy dining room with picture windows overlooking a lovely lake at the entrance to Heritage Hills. Good beer selection. Info: 914-617-9818 or visit www.primepubgroup.com.
Red Horse by David Burke, 221 Main St., White Plains. Burke serves East and West Coast oysters daily out of this modern American steakhouse located within The Opus Westchester. Happy hours, too. Info: 914-469-5713 or visit www.redhorsebydb.com.
Saltaire Oyster Bar and Fish House, 55 Abendroth Ave., Port Chester. Bustling happy hours have returned to the handsome barroom. Oysters in abundance are shucked at the raw bar. Info: 914-939-2425 or visit www.saltaireoysterbar.com.
Bistro 146, 146 Bedford Rd., Pleasantville. Chef/owner Marcello operates this American-themed fish and seafood bistro offering sustainable fare. Oysters are on hand. Info: 914-495-3992 or visit www.bistro146pleasantville.com.
Barnwood Grill, 2 Old Tomahawk St., Granite Springs. A country lodge atmosphere and expansive bar serves up oysters and American cuisine. Info: 914-248-8100 or visit www.barnwoodgrill.com.
Ocean House Oyster Bar & Grill, 49 N. Riverside Ave., Croton-on-Hudson. Husband and wife Brian and Paula Galvin reimagined an old vintage diner where they prepare New England-style seafood with gusto. A selection of oysters is always on the blackboard. Info: 914-271-0702 or visit www.oceanhouseoysterbar.com.
Purdy's Farmer & The Fish, 100 Titicus Rd., North Salem. Located on a farm where they harvest herbs and produce for the restaurant's kitchen. Oysters are also a specialty. There is a rustic farm market on site. Another location is Hudson Farmer & The Fish on the Riverwalk, 11 River St. in Sleepy Hollow. Info: 914-617-8380 or visit www.farmerandthefish.com.
Dive Oyster House, 1201 Pleasantville Rd., Briarcliff Manor. Owner Kenny Neziraj offers a variety of oysters daily. A tray of pristine oysters is a good way to start your meal. Open seven days for lunch and dinner. Plus, there's Sunday brunch and happy hours. Info: 914-236-3911 or visit www.diveoysterhouse.com.
Rraci's Restaurant, 3690 Danbury Rd., Brewster. Seafood towers and oysters are available daily, along with a traditional Italian menu. Info: 845-278-6695 or visit www.rracisrestaurant.com.
Caffe Regatta, 133 Wolfs Lane, Pelham. Veteran chef/proprietor Anthony Labriola offers an eclectic contemporary mix of pristine fresh fish and seafood specialties along with a daily raw bar. A fine selection of oysters ready for shucking are always on hand. Info: 914-738-8686 or visit www.cafferegatta.com.
Artie's Steak & Seafood, 394 City Island Ave., Bronx. Big Blue Point oysters are listed on the daily blackboard, and they are terrific with all the accoutrements. Decadent Oysters Rockefeller, too. Wash it all down with one of the house specialty cocktails or a craft beer. Info: 718-885-9885 or visit www.artiescityisland.com.
Sea Shore Restaurant, 591 City Island Ave., Bronx. Jeffrey Weiner and his veteran crew serve abundant platters of seafood at this sprawling 94-year-old institution. Raw bar and Blue Point oysters included. Daily happy hours. Info: 718-885-0300 or visit www.seashorerestaurant.com.
Cosenza's Fish Market, 2354 Arthur Ave., Bronx. Located in the heart of the Bronx's Little Italy, Cosenza's a full-fledged fish market with counters set up as an oyster and clam bar. Take your pick and enjoy a fresh platter right on the bustling sidewalk. Info: 718-364-8510.
Randazzo's Seafood, 2327 Arthur Ave., Bronx. Started three generations ago by a Sicilian family of fisherman, this market has oysters in stock all season. Info: 718-367-4139 or visit www.randazzoseafood.com.
Grand Central Oyster Bar, 89 E. 42 St., Manhattan (in the Grand Central Dining Concourse). This iconic restaurant has been serving its seafood out of the historic railroad terminal since 1913. Patrons return not just for the oysters and seafood menu, but to sit in the dramatic Guastavino tile vaulted dining areas. Info: 212-490-6650 or visit www.oysterbarny.com.
Venchi Opens at The Westchester
The crowds are already forming around this newly-opened Italian chocolatier and gelateria at The Westchester Mall. Venchi started humbly out of an apartment in Turin, Italy 140 years ago, and has grown into an international chain of sweet indulgences. The colorful shop is on the mall's second level, not in the food court.
Had to try some gelato, of course, so we opted for a cup of pistachio and tiramisu. Quite good! The space is a charmer, too. Crafted gelato cones line the windows, while the interior displays a cross-section of their products.
Info: 914-521-5027 or visit https://us.venchi.com.
Morris Gut is a restaurant marketing consultant and former restaurant trade magazine editor. He has been tracking and writing about the food and dining scene in greater Westchester for 30 years. He may be reached at 914-235-6591 or at gutreactions@optonline.net.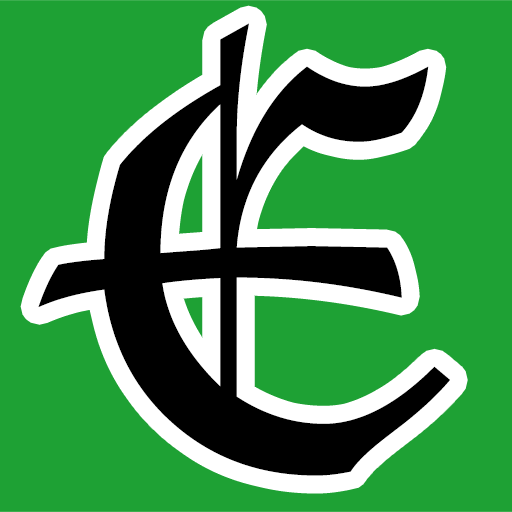 Examiner Media – Keeping you informed with professionally-reported local news, features, and sports coverage.