News Based on facts, either observed and verified directly by the reporter, or reported and verified from knowledgeable sources.
We are part of The Trust Project
Municipalities under the gun to decide on marijuana law.

Good morning! Today is Wednesday, November 24, and you are reading today's section of Examiner+, a digital newsmagazine serving Westchester, Putnam, and the surrounding Hudson Valley.
Need to subscribe — or upgrade your Examiner+ subscription to enjoy full access to all of our premium digital content? Details here.
---
By Rick Pezzullo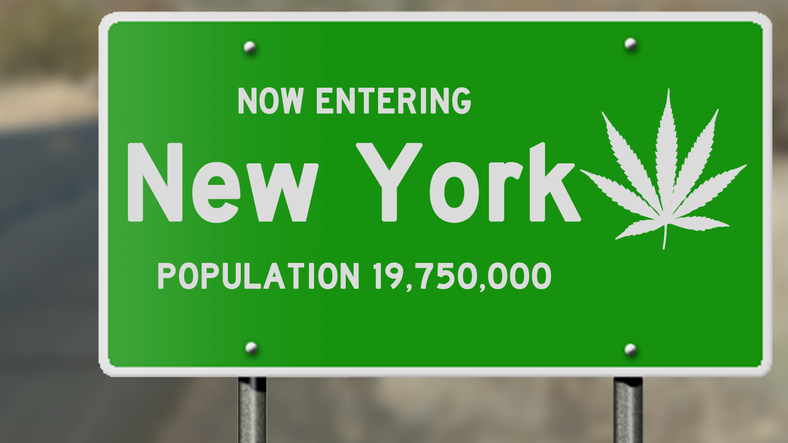 The clock is ticking on municipalities throughout New York State to take a stand on welcoming marijuana dispensaries and/or consumption lounges or kicking them to the curb.
The Marijuana Regulation and Taxation Act (MRTA) was enacted in New York State on March 31 and legalized recreational pot. It also gave the green light for retail cannabis dispensaries and consumption sites to locate in all communities.
In addition, the bill established the Office of Cannabis Management to implement a comprehensive regulatory framework that covers medical, adult-use, and cannabinoid hemp and expands the state's existing medical marijuana and cannabinoid hemp programs.
Each municipality has until December 31 to adopt a local law that prohibits such businesses, which is referred to as opting out of the regulations. If elected officials take no action, municipalities are automatically opted in, but they can pass legislation that governs the hours and location of the businesses.
One wrinkle to the legislation is if a municipality opts in, it can't change its mind. However, if a municipality opts out, officials can later choose to reverse course. Reportedly, more than 100 jurisdictions in New York State have voted to opt out.
"It's a tough call. There are two sides to it," said Cortlandt Supervisor Linda Puglisi. "I'm torn."
The two villages within the Town of Cortlandt have taken different stances. Croton-on-Hudson is opting in, while Buchanan has opted out.
The Cortlandt Town Board held a public hearing in early November and like most other municipalities where citizens have had a chance to speak out, residents expressed differing views.
"This idea is lousy. I just don't think this is what the town should be going after," John DeBenedictis of Montrose remarked. "Drug addicts all started with marijuana. This stuff on the market is marijuana on steroids. Why do it? Why entice kids? We're just opening up another can of worms."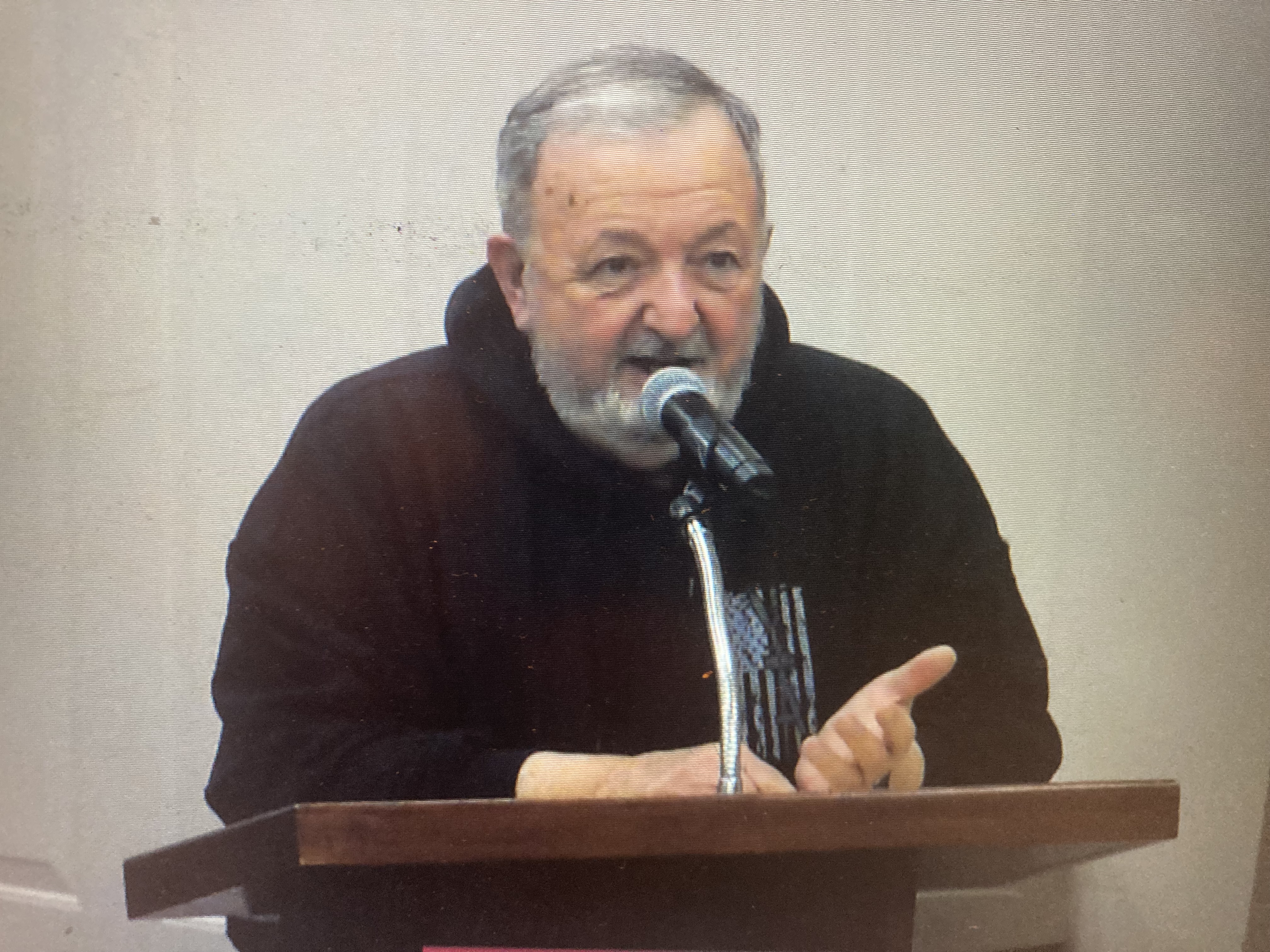 Montrose resident John DeBenedictis
---
Others, such as Dominick Saladino, encouraged the board to opt in, reasoning, "It's going to come into our borders anyway."
In neighboring Peekskill, the majority of the Common Council seemed ready to join the four other cities in Westchester and opt in, but may be having second thoughts as a second public hearing is slated to be held on next week.
Councilwoman Kathie Talbot was the first to show her support for the city not opting out, saying most of the people she has spoken to share her opinion.
"I don't think it makes any sense for us to opt out," she said. "We really have to be leaders. I think it's clear what we should do. It won't be harmful to the city."
Mayor Andre Rainey, Councilwoman Vanessa Agudelo, and Councilman Dwight Douglas were also firmly on Talbot's side.
"I would hate for us to paint a negative picture of marijuana," Agudelo remarked. "We're talking about legitimate businesses here. The money is there, and we would absolutely be leaving it on the table if we opt out. We can be making really good use of our money."
Any tax revenues on local sales of marijuana and other products would be distributed as a 9% excise tax to the state, 3% to the municipality, and 1% to the county. Tax collections from the adult-use cannabis program are projected to reach $350 million annually.
Councilwoman Patricia Riley, who is a teacher, vehemently argued Peekskill should join the growing list of municipalities in Westchester that have opted out.
"I understand it's legal. I understand it's here to stay. I do have a problem with dispensaries in the City of Peekskill," Riley said. "I just feel we're going to send a mixed message doing this."
In the spring, the city sent an online survey to residents seeking input. City officials revealed there were 1,191 responses, with 71% supporting dispensaries and 65% supporting café lounges.
John Donahue, an 89-year Peekskill resident, veteran leader and former state trooper, made a lengthy, passionate plea to the council to opt out, arguing allowing cannabis dispensaries and lounges would present a "grave danger" to youth in the city.
"For God's sake, we got to look at the kids," said Donahue, who cited a study that claimed 60% of school-aged children have used marijuana before the sixth grade. "This is not the way to improve the lives of our children. We're doing a disservice to our community, to our youth, and our country if we opt in to this now. It's just so wrong."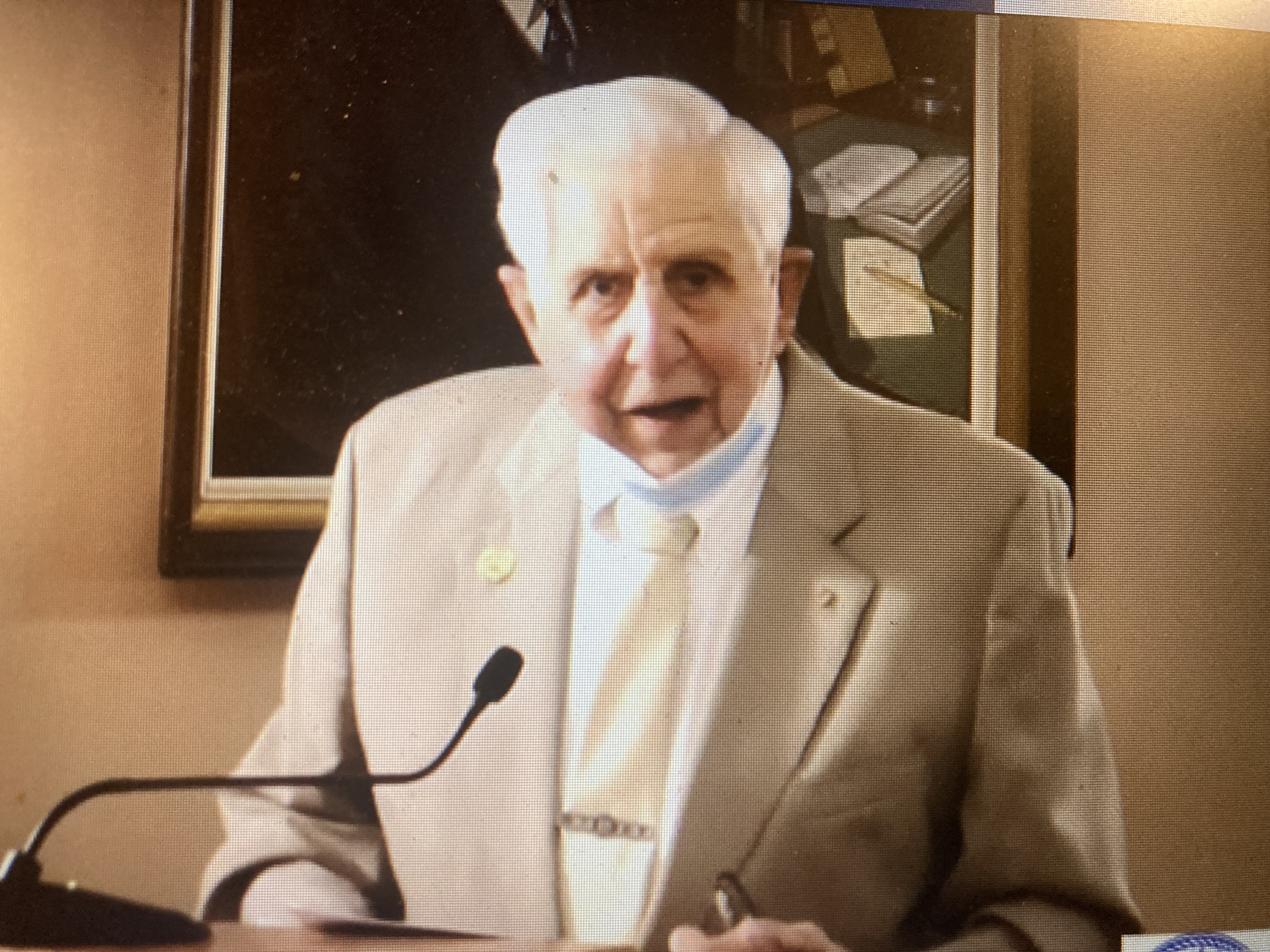 Peekskill resident John Donahue speaks out against recreational cannabis sales at a recent city council meeting.
---
Up the Hudson a bit, the village and town of Ossining were among the first entities to jump on the opt-in bandwagon.
"We don't necessarily want to be a guinea pig, but there may be benefits to being first," Ossining Town Supervisor Dana Levenberg said. "It's not something you can do overnight," she added, noting it costs about $200,000 to apply for a license for a dispensary.
During a forum in Tarrytown in September, Wade Beltramo, General Counsel to the New York State Conference of Mayors and Municipal Officials (NYCOM), explained the law was first introduced in 2013.
"This was not a law that just got sprung on people," he said, adding the key components behind it were to create a regulated and taxed cannabis industry and provide social and economic justice related to the sale and use of marijuana.
"I don't anticipate we'll have a cannabis store on every corner," Beltramo said. "That's not going to happen."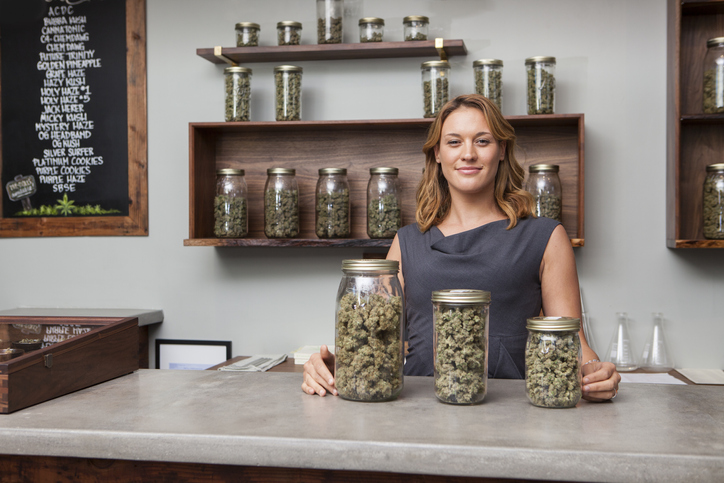 (Getty Images)
---
While Tarrytown is opting out, the Village of Dobbs Ferry hasn't taken an official position yet, but village officials received an earful of comments from residents during a forum in October.
Ali Moss of Hillside Rd. maintained businesses throughout Dobbs Ferry would benefit from the arrival of cannabis dispensaries and lounges.
"We should be on the cutting edge and make Dobbs Ferry a place that welcomes dispensaries and cannabis lounges," Moss said.
Lisa Bai of Ogden Ave. provided a different viewpoint.
"I prefer not to be on the cutting edge, but to be mindful and prudent," she asserted. "We don't always have to be the first, but we could be one of the best."
Susan Varo, who oversees a drug prevention program, emphasized revenue should not be the motivating factor when deciding to be in or out.
"This requires a lot of thought and consideration," she said. "It's not lost revenue because we never had it. Surely we can come up with better solutions than selling out our kids."
The Mount Pleasant Town Board unanimously voted earlier this month to opt out.
"I personally feel we have an opioid epidemic in the State of New York and all over the country," said Supervisor Carl Fulgenzi. "To me, this is adding to a problem that hasn't been resolved yet, or will it ever be resolved, I don't know. I personally feel it's a gateway drug. People say I'm wrong; I believe it is."
Councilman Thomas Sialiano agreed, saying, "God forbid if we had a business selling it and a kid took drugs or drank alcohol and got behind a car. I couldn't live with myself if I voted for something like this that may cause an accident. Someone could lose a life."
After months of debate, the Village of Pleasantville Board of Trustees has also decided to opt out.
"The regulation of legal marijuana entails legitimate public policy questions, just as with the regulation of liquor licenses and sales, along with over-the-counter medications," Trustee Michael Peppard said during a forum. "In reality, cannabis is used regularly by mature adults, right here in Pleasantville. The vast majority of users are adults at home, as one way to help navigate the ups and downs of life. Others find that it heightens their creativity or productivity. Still, others use it to manage the horrible effects of chemotherapy, chronic headaches, joint inflammation, anxiety, or insomnia, among other ailments."
"Supporters of cannabis use must always be clear-eyed that it is nonetheless dangerous and has its own risks. The negative effects of marijuana on developing brains are real and very concerning. The same compound that might erase a 45-year-old's insomnia might instead inhibit the neurological development of a 15-year-old," Peppard continued. "Even though I supported legalization at the state level, marijuana dispensaries do not need to be everywhere. It doesn't have to be like picking up a bottle of wine on the way home from work or a weekly stop at the pharmacy. A few dispensaries located around Westchester, especially in the early stages of legalization, will suffice."
Meanwhile, in Putnam County, on June 23, the Legislature's Health Committee approved sending a letter to towns and villages advising them to opt out of accepting marijuana retail stores and smoking lounges, opining, "New York is essentially forcing municipalities that do not opt out to live with the unknown consequences of cannabis legislation forever."
Brewster, Putnam Valley, Philipstown, and Cold Spring officials have all voted to take a pass on allowing pot sales and places to smoke weed.
A permissive referendum on the Nov. 2 ballot in Cold Spring produced mixed results as residents voted 457-420 to prohibit smoke lounges, but voted 405-441 when asked to ban dispensaries.
The MRTA limits the number of licenses that can be owned by one company, ensuring that small businesses have an opportunity to compete in the new market. Dispensaries and lounges are not expected to start popping up until late 2022 at the earliest.
"One of my top priorities is to finally get New York's cannabis industry up and running," said Governor Kathy Hochul. "This has been long overdue."
As the debate rages across New York's municipalities, states where recreational use has already been legalized may offer a window on what residents could expect here for towns that opt in.
In neighboring Massachusetts, where recreational use was legalized via a state ballot initiative in 2016, municipalities that granted licenses for dispensaries have since been flush with cash from tax and fees levied on the dispensaries and their product sales. Additionally, their retail businesses have benefitted from visiting dispensary patrons. In the Berkshire mountains of western Massachusetts, the town of Great Barrington has raked in more than $6.7 million in cannabis-related revenues since the town's first dispensary opened in January 2019, according to The Berkshire Edge — not bad for a town with a population of just over 7,000.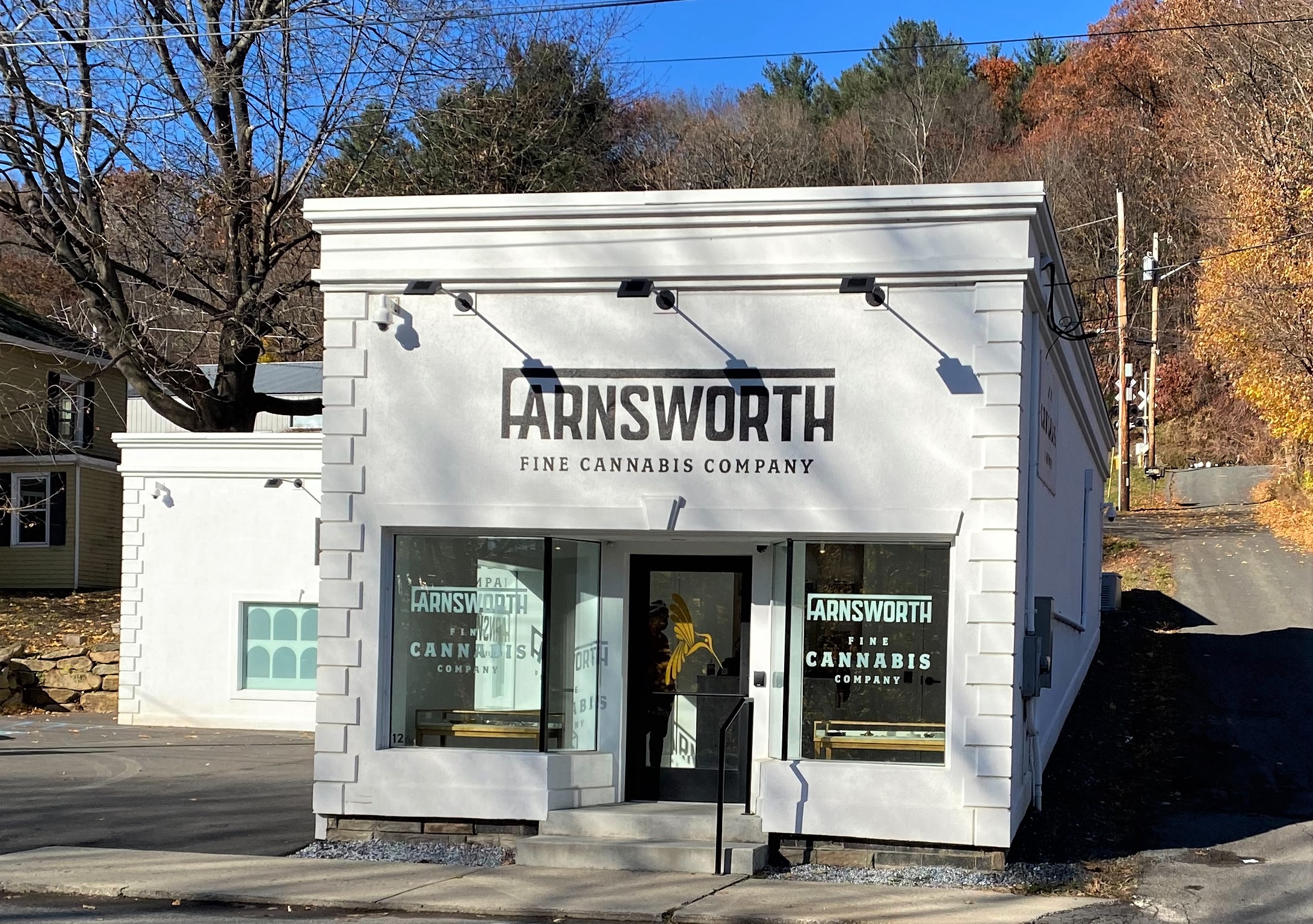 Farnsworth Fine Cannabis Company, one of four recreational marijuana dispensaries in Great Barrington, MA.
---
Part of that revenue comes from a "community impact fee" which, by law, is set at 3% of a dispensary's gross sales. The point of the fee is to provide additional funding over and above the tax revenue to offset the cost of anticipated negative consequences stemming from the cannabis sales. But several towns in Massachusetts have since dropped the community impact fee, citing it as unnecessary and deciding to collect revenue solely from taxes. As James Borghesani, who served as the communications director for Massachusett's 2016 cannabis legalization campaign, explained in CommonWealth magazine, the "3% cannabis impact fee covers costs that don't exist. After more than two years of legal cannabis sales, it's hard to make a case that towns have incurred any such costs. There have been no reported incidents of sales to minors, no reports of increased crime around cannabis stores, no reported increase in cannabis-intoxicated driving arrests, no reported impacts on nearby businesses or neighborhoods, and no reported staffing or budget increases in police, fire, or health departments attributable to cannabis stores."
During the hearing in Tarrytown in September, Lazarus, an assistant store manager at Diego Pellicer, a high-end cannabis store in Denver, Colorado, where recreational marijuana use has been legal since late 2012, spoke on video about the business and some of his experiences.
"Legalization of cannabis has been an amazing journey here. Our focus is bringing people into an inviting environment where you can buy cannabis and not feel like you're in some guy's living room," he said. "We're trying to be out in the open about it and make someone feel comfortable about consuming and buying cannabis."
"It's been really incredible getting to come to work every day and getting to sell something that is typically seen as taboo and bad and wrong, and I can make a paycheck selling it to people," Lazarus continued. "I get to help people out and experience something new that they've never gotten to experience before."
---
An editor at Examiner Media since 2012, Rick Pezzullo has more than 40 years' experience covering local news in Westchester and Putnam counties, running the gamut from politics and crime to sports and human interest. Prior to Examiner, he was managing editor for 10 years at the former North County News in Yorktown Heights, where he first got his start in journalism as a freshman in high school. He also worked for The Peekskill Herald, The Daily Voice, and The Hudson Independent. He's a big fan of the Yankees, Steelers, and Knicks, WWE pro wrestling, and the Rocky movies (yes, even Rocky V).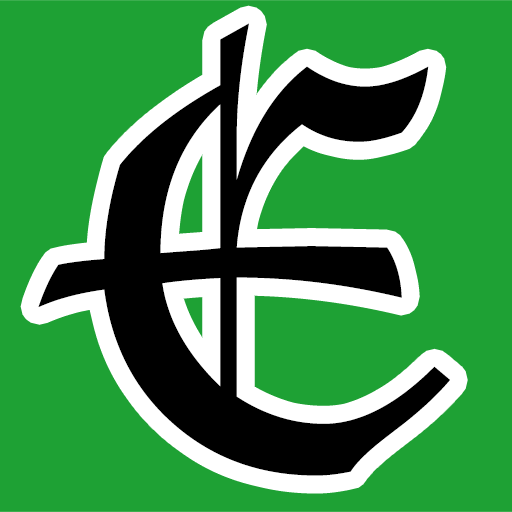 Examiner Media – Keeping you informed with professionally-reported local news, features, and sports coverage.