Oompah! Where to Enjoy Oktoberfest
We are part of The Trust Project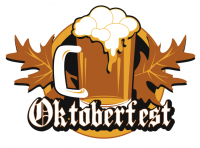 BY MORRIS GUT – Oktoberfest season is upon us and many folks enjoy the hearty flavors of Bavaria in the fall. Here are   suggestions where you can take in the German-style beers and ethnic food specialties to the sounds and scenery of the Alps. You can also check with your local pubs and taverns that often serve Oktoberfest dishes this time of the year.
White Plains Oktoberfest, Oct. 8
The food and sounds of Bavaria will take over the streets of White Plains for the 9th Annual White Plains Oktoberfest on Sunday, Oct. 8 on Mamaroneck Ave. between East Post Road and Maple Ave. The festivities will take place from 1 to 6 p.m. and include German inspired beers and food along with live music provided by the Alpine Squeeze Band. There will also be a 'stein holding' competition. $5 wristbands and proof of age will be required for beer purchases. Participating restaurants at this writing include: Black Bear Saloon, Brazen Fox, Brother Jimmy's BBQ, Copper Face Jack's, Hudson Grille, Lazy Boy Saloon and Ale House, Lilly's and Ron Blacks Beer Hall. Iron Tomato will supply the German food.
Jennifer's Restaurant, 715 Saw Mill River Road, Yorktown Heights (914-962-4298), opened by the Schramm family in 1979 as The Lakeside, it is one of the last German-American eateries remaining in the Westchester area. It sits on the lovely Croton Reservoir and is open Wednesday-Saturday for dinner from 5 p.m., and Sundays from 2 to 9 p.m. Look for such specialties as: Herring Salad, Chopped Chicken Livers, a hearty Bavarian Platter with a medley of fresh roast pork, smoked pork loin and bratwurst served with sauerkraut and bread dumpling, Wiener or Jaeger Schnitzel, and Sauerbraten. Try the Black Forest Parfait for dessert; www.jennifersrestaurant.com.
Traveler's Rest, 25 Saw Mill River Road, Rt. 100, Ossining (914-941-7744)
The Langer family has been operating Traveler's Rest since 1961. It is a German-American restaurant and caterer with lovely grounds that are often embellished with celebratory decorations. The menu still offers such traditional dishes as Short Ribs of Beef with horseradish sauce, Wiener or Jaeger Schnitzel, Sauerbraten, and homemade spaetzel and potato pancakes. A special Oktoberfest Buffet with music will be offered every Friday through October 27 for $36.95 per person. The Rest is open Wednesday through Saturday from 5 p.m., and Sundays from 1 to 9 p.m. There is a rathskeller-type bar room downstairs; www.thetravelersrest.com.
Sour Kraut, 118 Main Street, Nyack (845-358-3122), an authentic German restaurant opened in 2010 by restaurateur Marianne Olive right in the bustling downtown quickly filled a void for those craving a taste of Bavaria. It is open seven days a week for lunch, dinner and Sunday brunch. Look for such Oktoberfest specialties as Hot German Pretzels with mustard, Frikadelle, German meatballs with caramelized onions, Weisswurst served with German potato salad, Roast Pork in a German beer sauce with cucumber salad and semmel knodel, Schnitzel a la Holstein, and Kassler Rippchen, smoked pork chops. Oktoberfest specials will be served through Oct. 31.
Bear Mountain Oktoberfest takes place every Saturday and Sunday through October 29, from noon to 6 p.m. The popular annual event, which has been moved to the nearby Anthony Wayne Recreation Center, draws big crowds for the great scenery, Bavarian food, spirits and a variety of artisanal vendors. Admission is free. There is a $10 parking fee. Located on the west side of the Hudson River in Rockland and Orange Counties; www.visitbearmountain.com.
Mark Your Culinary Calendars
Brew U at the CIA, Oct. 7. The Culinary Institute of America in Hyde Park will hold its 2nd Annual 'Brew U' Event at The Egg on the CIA campus on Saturday, Oct. 7 from 2 to 5 p.m. General admission is $85 and includes all beer and food during the event, access to all tours and educational seminars, and a commemorative tasting glass. According to their website, guests will meet local and regional brewers, sample food prepared by CIA chefs, enjoy classes and demos offered by CIA experts, and tour The Brewery at the CIA. For information and tickets: www.ciachef.edu/BrewU.
New Rochelle FoodFest Oct. 8-19. An international roster of restaurants throughout the City of New Rochelle will be participating in New Rochelle FoodFest. They are keeping it loose, too, offering a variety of special incentives for the asking. Pick out your favorite, ask for the 'foodfest' special and it will be yours. I would recommend checking in advance, though. Participating 'Queen City' eateries include Dubrovnik, Pepe's Place, Alvin & Friends, The Modern, Posto 22, Tzatziki Grill, North End Tavern, Escape Latino and more. For more info www.newrochelleny.com/foodfest.
Fall Hudson Valley Restaurant Week, Oct. 30 to Nov. 12. It's being touted as 'the sequel' and it is an appropriate tag for this popular dining out promotion sponsored by The Valley Table Magazine that is also held in March. Part two will include scores of past participants and some new from all over the Hudson Valley even stretching the borders into Scarsdale, White Plains, Mamaroneck and New Rochelle, with patrons anxious to cash in on the seasonal bounty at reasonable prices. Restaurants are expected to offer 3-course luncheons for $22.95, and 3-course dinners for $32.95. Sometimes there are caveats, so be sure to verify the hours and the menus that are being served. Reservations are advised. For additional information and an up-to-date list of participating restaurants go to: www.HudsonValleyRestaurantWeek.com.
Morris Gut is a restaurant consultant and former restaurant trade magazine editor. He has been tracking and writing about the food and dining scene in greater Westchester for over 25 years. He may be reached at: 914-235-6591. E-mail: gutreactions@optonline.net.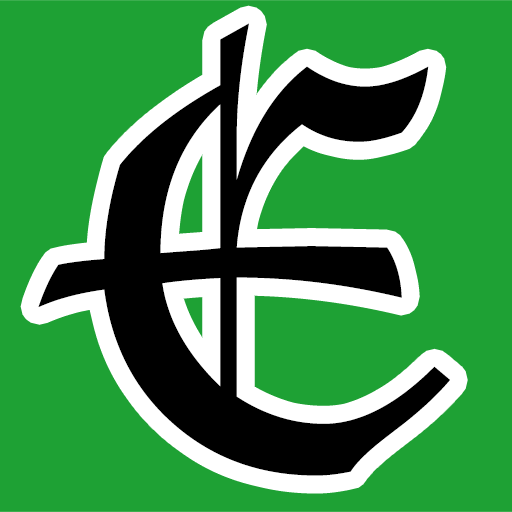 Examiner Media – Keeping you informed with professionally-reported local news, features, and sports coverage.