Occupy Main Street Kicks Off in Mount Kisco
We are part of The Trust Project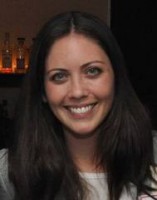 It stared with a chat over drinks last year at the Flying Pig restaurant and its founders hope it will mushroom into a movement to improve the quality of life in Mount Kisco.
Sarah O'Grady and Maria Colaco, co-founders of Occupy Main Street, held the organization's first meeting on March 6 at the Mount Kisco Public Library. About 50 residents, including local government officials and business owners, were in attendance.
A major thrust behind Occupy Main Street is to attract new businesses to downtown Mount Kisco, which has recently experienced the loss of popular businesses such as Borders and the Flying Pig.
O'Grady and Colaco were having drinks together at the Flying Pig late last year when they were informed by the owners that they were closing the eatery on Dec. 31. They continued the discussion with others via Twitter.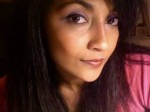 Though the name Occupy is being used, Colaco said the group is not going to be confrontational. "This is not meant to be a negative movement in any way," she said.
O'Grady explained the purpose of Occupy Main Street's initial meeting. "This is about starting the conversation," she said. "It takes a village to raise a village."
O'Grady said she and Colaco have been communicating with business owners in the village, with many of them concerned with what they feel is "a lack of support in the community." O'Grady said the new group "could be part of that change."
"This can be an example for Westchester," O'Grady said.
Though Occupy Main Street wants to encourage local residents to patronize businesses in the village, O'Grady said. "We can shop local, eat local," she said. She also said she did not oppose "big box" stores in the village.
One way to attract more people to the downtown is to hold more events such as a Kisco Night Out when "businesses stay open later," O'Grady said. Another potential event could be a block party, she said. The night events could involve merchants and restaurants, which could offer $10 take out boxes of food, Colaco said.
To fill empty storefronts, landlords should allow "pop up stores" which would allow for the renting of commercial property on a temporary basis, which would give individuals the chance to find out if they would like to rent on a long term basis, O'Grady said.
Isi Albanese, the owner of Bellizzi, said there needs to be themes for events in the downtown, such as concerts and arts shows. Merchants should be open during the events, he said.
There also needs to be additional promotion of local businesses, O'Grady said. One way to better promote businesses would be to allow them to post ads on the village's official website, she said.
One of the concerns expressed by business owners during the meeting were what they felt was excessive rents. Albanese said because of high rents, those who could bring new business to the village often ask him, "Why should I come to Mount Kisco?"
Rob Feiner, president of Myong Gourmet located on Main Street, was even stronger in his condemnation of high rents for Mount Kisco businesses. "The landlords are on some other planet. They are out of touch with reality," Feiner said.
Other financial difficulties facing business operators in the village include high fuel costs and water and sewer taxes, Feiner said. The village should provide tax incentives to encourage new businesses to come to Mount Kisco, he said. The village also needs to reform its sign laws, Feiner said, adding he was fined because of the signs he used to promote the opening of his establishment.
Mayor Michael Cindrich said that water taxes are the result of the federal mandate for the village to construct its water filtration plant. "It's not a Mount Kisco problem. It's a federal government problem," he said.
Cindrich said he wanted the village sign laws to be changed to allow business owners to place balloons in front of their business to promote their opening, for example. The sign law "is a work in progress," he said.
Mount Kisco's village property taxes are "much lower" than other local municipalities, Cindrich said. Twenty-two percent of the properties in Mount Kisco are tax-exempt, including Northern Westchester Hospital, the Boys and Girls Club of Northern Westchester, religious facilities such as churches and synagogues, and cemeteries, he said.
The village is not totally at fault for many of the businesses that recently left, Cindrich said. For example,Victoria's Secret went out of business due to their business plan, he said.
One potential way to attract more shoppers to Mount Kisco would be to have store owners keeping their establishments open later than usual on specific nights and offer discounts during those extended hours, Cindrich said.
The mayor also remarked there has been interest in renting the site of the former Borders store. There were three individuals who expressed interest in renting the site, but only one, whom he declined to identify, is still exploring the idea, he said.
Cindrich said he was confident that the economy of Mount Kisco would improve. "We've been here before," he commented.
Cindrich also noted that a town board work session has been scheduled for March 13 at 6:30 p.m. at village hall to allow business owners to address the board. A work session with commercial landlords was conducted in February.
George Arco, a member of the board of the Mount Kisco Chamber of Commerce, said his organization wanted to work with Occupy Main Street. "The Chamber can be your conduit," he said.
O"Grady said the meeting was just the start of her organization's work. "We plan on continuing this conversation," she said.
Occupy Main Street is on Facebook.