Obituary of Maria Spiconardi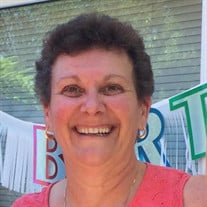 Maria Spiconardi, 57, of Yorktown Heights, passed away peacefully at home surrounded by family on Aug. 6.
Maria was born Dec. 11, 1963, in Huntington, N.Y. to Eleanor (Lupinacci) and Vittorio Pavone. Maria received her diploma from Mount Vernon High School. She had many different careers, from being at The Bank of New York for more than 10 years to her beloved job as a bus driver for the Yorktown School District.
Maria was loved by everyone she encountered. Her doors were always open and everyone who stopped by felt like they were home. She was happiest when she was able to fill a room with food and laughter. Maria's caring heart, outgoing personality and unbelievable strength are her most memorable traits. Her greatest joy in life was time spent with her family.
Maria is survived by her husband, Alan Spiconardi, whom she married Aug. 15, 1992; her three daughters, Alyssa Spiconardi, Alexis Spiconardi and Amanda Velders; her son-in-law, Joseph Velders; and her two younger sisters, Elizabeth Sisia and Diane Pavone. Along with Maria's longtime friends, she was always surrounded by love.
Visitation took place at Yorktown Funeral Home and Mass was at Saint Patrick's Church in Yorktown.