No Joy in Mudville: Lakeland, Yorktown Fall in NYS Regionals
We are part of The Trust Project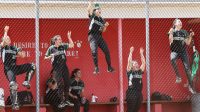 By Tony Pinciaro
The LAKELAND and YORKTOWN varsity softball teams came into the 2017 looking to author different conclusions to their respective seasons.
Both teams wanted to achieve the ultimate sectional goal – win a Section 1 title – after having their respective dreams dashed in 2016.
Yorktown was shocked in the quarterfinal round by Mamaroneck in the 2016 Section 1 Class AA Softball Championships and Lakeland dropped a heartbreaker to Pearl River in the Section 1 Class A Softball Championship final.
When the final out was recorded in the Section 1 Class AA and Class A title games, it was Yorktown and Lakeland, respectively, which had earned the celebration and championship plaque.
Yorktown defeated North Rockland, 4-1, on the Red Raiders' home field. It was Yorktown's second win over North Rockland this season. Lakeland walloped Eastchester, 15-5, to get the sectional title that eluded its grasp from 1984-2016. This came on the heels of a thrilling semifinal game with Brewster, one which Lakeland prevailed, 4-3, in extra innings.
Both teams carried the momentum from their sectional-title games over to their respective state-regional games. Yorktown defeated Section 9 champion, Kingston, 5-3, and Lakeland crushed Section 9 victor, Goshen, 18-0.
The quest for the state final four and a state championship ended prematurely, in the regional final, but it still does not take away from what both teams accomplished in 2017.
Yorktown senior Brittany Giordano grew up playing softball and yearned for her opportunity to re-establish the tradition that was set 10 years earlier when Cassie Reilly-Boccia and her teammates were a perennial power and eventually sectional champions (2008).
"This means a lot because after 2008 the program went down a little and it was great to see how we built it up over these past four years," Giordano said.
Yorktown also treated the next wave of varsity softball players to a sectional title.
"The whole young Yorktown Athletic Club team was there watching us," said Giordano of the young softball players watching the sectional final. "I said, 'Don't you think they want to be us when they're in high school so we have to go out there, win this and make a name for ourselves.' They were definitely excited to watch us and I think they were our biggest fans."
Yorktown showed its sectional run was not just a hot streak. The Cornhuskers eliminated Kingston to add a state playoff game to their resume.
"We knew that Kingston and us matched up well so we prepared for them by working on hitting line drives and hitting the ball hard on the ground," Giordano said. "Their pitcher threw the ball outside and she threw drops, so we worked on the outside pitch and we were ready for her."
Giordano said the difference in the team's regional final 5-3 loss to Binghamton was its pitcher, Paige Rauch.
"She was phenomenal, probably the best pitcher we faced all year," Giordano said. "She had great movement on her pitches, had a great changeup and she threw it perfectly every time."
Yorktown finished with a 20-6 record and the admiration from its coach, Ryan Iamurri.
"I couldn't have asked for a better end-of-the-year run for this team," said Iamurri, who played with Reilly-Boccia at Alabama. "I want to commend the team because despite a bit of a rollercoaster year, emotionally we figured out the 'team before me' attitude once the playoffs started.
"As soon as you put the team first and realize the common goal that you're all working towards, then winning takes care of itself. For the seniors who are leaving, Victoria, Maddy and Brittany, I thank them for setting the standard for the next few years of the Yorktown softball program to be great again."
Giordano, along with classmates Maddie Wrubel and Vicrotia Belliveau will graduate later this month, but they take with them something they will always remember.
"This is something that we will never and forget and it's one of the best feelings in the world, winning the sectional title," Giordano said.
LAKELAND garnered the program's first sectional title since 1984 and the Hornets were led by a group of six seniors – Colleen Walsh, Krista Verrino, Isabelle DeMatteis, Cameron Lischinsky, Amber Badillo and Olivia Knopf — who made the Hornets an elite team during their career.
The Hornets wielded the aluminum on their way to outscoring their four opponents, 51-10, in sectionals. Lakeland then made it miserable for Goshen in state play behind a Walsh one-hitter.
"After winning the sectional title, we were pretty happy for ourselves and we wanted to keep it rolling," said Walsh, who assistant Coach Steve Fallo put in the top three all-time at Lakeland. "We went in there not knowing anything about them so there was less pressure. We were excited about playing that game, but we were also relaxed."
Lakeland took the same approach going into the regional final against Maine-Endwell (Section 4). However, it was Emily Hess who outdueled Walsh for a 2-0 victory. Walsh only allowed five hits and struck out seven.
Walsh pointed out that Hess possessed a good riser and she used it to her advantage to tame Lakeland's offense.
"After we got through the lineup the first time we knew we had to stay off her rise-ball and wait for her to come into the zone," Walsh said. "We just couldn't string a few hits together when we needed them."
Despite the loss, Lakeland finished with a program-record 24 wins, including a 21-game winning streak.
"We should be proud of ourselves because we had a great season," Walsh said. "This is a senior class that has been playing together all of our lives and I'm definitely going to miss them and miss this team. I couldn't have asked for a better senior year."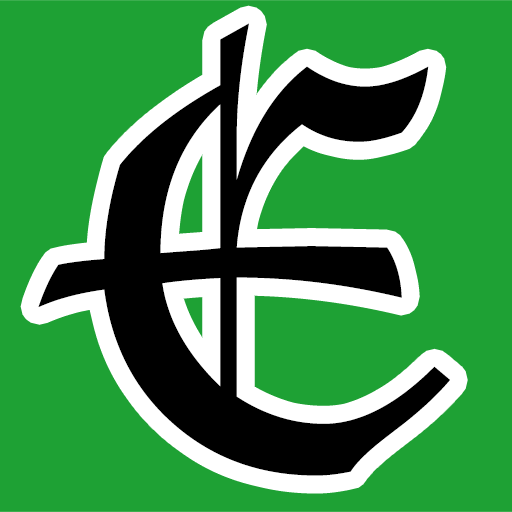 Examiner Media – Keeping you informed with professionally-reported local news, features, and sports coverage.