No.8 Hen Hud's Espinoza Nips No.1 Yorktown in Class A Quarters, 1-0
News Based on facts, either observed and verified directly by the reporter, or reported and verified from knowledgeable sources.
We are part of The Trust Project
No.2 Class AA Carmel Moves on, No.2 Mahopac Ousted in Class A
By Tony Pinciaro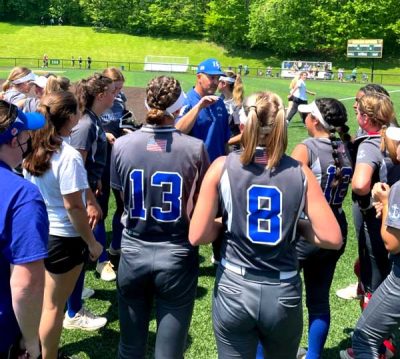 Alana Espinoza was in no rush as she took the circle for eighth-seeded HEN HUD in the Section 1 Class A quarterfinal game against top-seeded and undefeated YORKTOWN, the 2021 runner-up to Lakeland.
The Hen Hud senior, who lost Yorktown, 3-1, during the regular season, was focused on pitching her team to victory.
"I was definitely nervous going into both games, playing against one of the best teams in Section 1," Espinoza said. "But, I didn't rush my pitching and instead of letting nerves take over, my determination did instead."
Espinoza responded with one of the finest pitching performances of the season, throwing a three-hitter with eight strikeouts in a 1-0 upset of the state-ranked (No.3) Huskers.
It was the second consecutive shutout for Espinoza, who blanked state-ranked (No.17) and No.9 seed Nanuet, 5-0, in a first-round game.
Hen Hud, now 15-6 this season, travels to No.5 Harrison, today, 4:30 in a semifinal. Harrison eliminated No.4 Pearl River. The other semifinal has No.7 Tappan Zee, who upset No.2 Mahopac, playing at No.3 Ursuline. The semifinal winners play for the title, Saturday, 1 p.m., at North Rockland.
Espinoza's outing was outstanding considering she held a potent Yorktown offense scoreless. To boot, Espinoza did not get intimidated facing Yorktown's Maya Servedio, one of the state's foremost pitchers this season. Espinoza knew she would have to be at her best and focus on every pitch.
"When battling another pitcher in a close game, sometimes my mind can go all over the place," said Espinoza, who singled and scored. "It's definitely scary, but having an amazing team to back me up helps ease my mind and let me relax in stressful situations."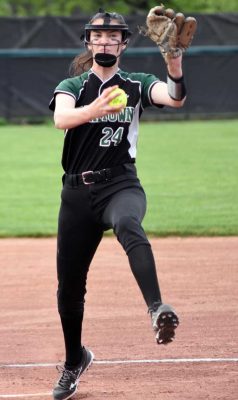 Despite the regular-season loss to Yorktown, Espinoza chose not to overthink her approach and pitch choice in the quarterfinal. Instead, she kept it simple.
"I wasn't too heavy on any particular pitch," Espinoza said. "I know Yorktown is an amazing hitting team 1 through 10, so I tried to mix it up to catch them off balance and use the corners of the plate to my advantage."
Hen Hud Coach Will Mauro had one goal in mind going into the game.
"We wanted to keep Servedio and Selvaggi from beating us at the plate and Alana was able to do that," Mauro said. "After the third and fourth innings I suggested we start looking for Alana's changeup early in the count."
While Espinoza was silencing Yorktown's offense, Hen Hud was making contact against Servedio.
"We started to put bats on the ball against Maya and I think it helped us," Mauro said. "Maya is excellent and you need a break against her. We got a baserunner and a wild pitch, which really set up that inning. Alana has good speed and instincts as a baserunner. Lexi Schaffer did a great job putting the ball in play and we scratched out a run."
While others may consider this a huge upset, Mauro felt his team was ready for the challenge because it played a difficult regular-season schedule.
Espinoza and her teammates enjoyed the moment, but understand the focus shifts to Harrison.
"We're all still smiling after the win, but going into the semis we are ready to stay locked in," Espinoza said. "We haven't made it this far in quite some time and I really think this is our chance to prove ourselves. Winning against such an amazing team like Yorktown is an unforgettable feeling, but we need to stay focused on what's in front of us."
Espinoza also tossed a three-hitter, against Nanuet in the first round, and struck out 12. Sydney Muranaka hit a solo home run.
CARMEL was anxious to return to the softball diamond. The Rams concluded the regular season, received the No.2 seed in the Section 1 Class AA Softball Championships and with it, a bye.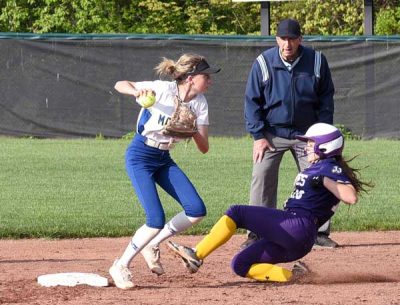 Carmel was scheduled to play its quarterfinal game, Saturday, but rain forced the Mamaroneck-Port Chester game to be halted twice. As a result, the first-round game was concluded Saturday, which forced the Mamaroneck-Carmel quarterfinal to Sunday.
Instead of a relaxing Sunday, Carmel hosted Mamaroneck, Sunday at 10:30 a.m., and came away with a 5-2 win. Ram P Alyssa Zangrilli scattered seven hits and struck out 12. Sasha Ramdat had three hits, Sadie Zion added two hits and two RBI and Hailey Basso and Mandy Fernandez each had two hits.
Carmel, now 13-2 this season, will host No 3 North Rockland in a semifinal, today, 4:30 p.m. The winner advances to the championship game, Saturday, 10 a.m., at North Rockland.
"I was happy that we played even though Sunday is typically a rest day," Zangrilli said. "I was getting anxious to play after a week without games."
Even though Carmel did not play for a week, Zangrilli said the Rams used the bye to its advantage.
"It was a good thing because it gave us more time to practice and prepare," Zangrilli said.
Based on Carmel earning the second seed, the Rams get an additional home game, which is an advantage.
"Playing at home is always an advantage because we get to follow our routines without the stress of taking a bus to get there," Zangrilli said. "Also, having the support of family and friends who come to watch us is very much appreciated."
YORKTOWN had one of the finest regular seasons in program history after finishing 17-0. The Cornhuskers earned the top seed, breezed to a first-round victory and faced No. 8 Hen Hud in a quarterfinal game.
Yorktown beat Hen Hud, during the regular season, but the Sailors exacted revenge, upsetting the Cornhuskers, 1-0.
"The deciding factor in the game was our inability to string hits together," said Yorktown pitcher Maya Servedio. "We had some big hits, but sadly not with runners in scoring position. Alana (Espinoza) pitched a great game. You have to tip your cap in those situations."
Servedio was a major reason Yorktown had an outstanding season. The Colgate-bound senior was one of the most dominant pitchers in NYS, finishing the season with well over 200 strikeouts and surpassing 400 for her two-year varsity career.
While Servedio was racking up strikeouts and limiting teams to one run, if any, her teammates were among the section leaders in runs scored.
"This season was extremely special," said Servedio, who will major in Economics at Colgate. "This was my first opportunity to play a full high school season that wasn't shortened by COVID. To go 18-1 in the season was truly incredible and I'm beyond proud of my entire team for all that we accomplished."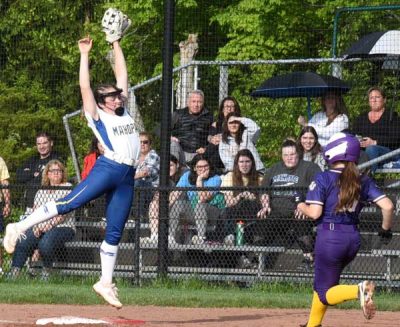 What made this season especially memorable for Servedio was the life-long friendships the seniors will always have.
"It meant so much to accomplish what we have with girls I've been playing with since I was six years old," Servedio said. "They are the best people I know and I'm going to miss them all so much when we go our separate ways."
Even though the seniors are graduating, Servedio will return from Colgate at the conclusion of her freshman year just in time to watch Yorktown in sectionals.
"I'm very excited to see what the younger girls on the the team this year will accomplish next year," Servedio said. "I know Sammy (Coach Fernandez) will be instrumental in their growth and I can't wait to watch them work hard and compete for a sectional title next year."
MAHOPAC was the reigning Class AA champion going into the postseason, but the drop down to Class A was anything but kind to the youthful, second-seeded Indians when they allowed eight runs in the top of the sixth during a 9-2, season-ending quarterfinal loss to No.9 Tappan Zee. Sophomore P Ava Lichtenberger whiffed eight batters and Mia Lanter hit a solo home run while Gianna Lafaro had an RBI for the Indians (14-6), who smacked John Jay CR,8-1, to advance to the quarters after Lichtenberger whiffed 13 Wolves and had three hits, including a triple. Lafaro cranked three hits, including two doubles, and drove home five. Ally Wanner (2 hits, 2B, RBI), Gabby Marino (2 hits, RBI), Olivia Whitmarsh (RBI) and Camdyn Wilson (3B, 2 hits) sparked the offense.
Ray Gallagher contributed to this story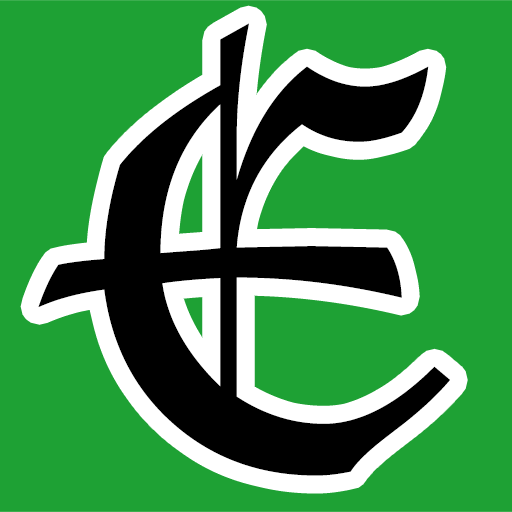 Examiner Media – Keeping you informed with professionally-reported local news, features, and sports coverage.