News Based on facts, either observed and verified directly by the reporter, or reported and verified from knowledgeable sources.
No.3 Mahopac vs. No.3 Yorktown, an Epic Quarterfinal Hookup
We are part of The Trust Project
Class C Hen Hud to Defend Title, Brewster Has Path to Final 4
By Tony Pinciaro
One week after MAHOPAC beat Yorktown for the first time in program history, the Indians will face a familiar foe in the first round of the Section 1 Class B Girls Lacrosse Championship.
Mahopac, which finished with a 13-3 record, earned the third seed and a quarterfinal matchup with No.6 Yorktown, Friday, May 20.
"Although we beat Yorktown the first time, that doesn't mean the second time is a guaranteed win," said Mahopac senior and captain Ava Jennings of the 13-10 victory. "Yorktown is a very strong team, and we are expecting them to come out hungrier than ever to win. We know they want this game badly so we are preparing for them to come out strong."
The Yorktown-Mahopac winner will play the victor of No. 2 John Jay-Cross River-winner of No. 7 Clarkstown South-No. 10 Ursuline, in a semifinal, Tuesday, May 24. The semi-final winners play for the Class B title, 4 p.m., Friday, May 27, at Torne Valley in Suffern.
Mahopac closed the regular season with a 15-1 win over Pine Bush on Senior Night as Jennings scored her 100th varsity goal. However, Rye, the fourth seed in Class B, handed Mahopac an 18-8 defeat.
Despite the regular-season-ending loss, Mahopac learned from it.
"The loss helped us pinpoint some things we need to work on, more, to prepare for sectionals," said Jennings, who will attend the University of Cincinnati in the fall and continue playing lacrosse. "It led us in a good direction of working on some of our weak spots."
Mahopac coach Christina D'Amore credited Rye with having a transition that was quick and smooth. She felt her team was having difficulty moving the ball up the field in transition.
Jennings feels the additional practice time prior to the Yorktown game will allow Mahopac to focus on whatever improvements it needs in its quest for sectional title.
"Some keys to winning a sectional title would definitely be that we have to play hard, strong, hard and smart," Jennings said. "We need to come out and play as a team and end as a team. We definitely need hard, intense, focused practices to prepare us to play Yorktown."
Jennings was one of seven seniors honored on Senior Night then went and achieved the century mark in varsity goals.
"It was such a great feeling, especially having the goal assisted by Nicole Panny, one of my best friends, was such a special moment," said Jennings of her milestone goal. "I'll never forget the feeling of excitement my whole team expressed for me. It's truly a moment I'll never forget.
"I'm very grateful to have reached my 100th goal. It's been a goal of mine since I was little."
Jennings' milestone and the victory put an exclamation point on a special night.
"Mahopac has seven amazing and talented athletes graduating this year," Mahopac coach Christina D'Amore said. "They will truly be missed. They are wonderful teammates on and off the field."
Nicole Panny rang up four goals and seven assists. Jennings finished with a hat trick and Audrey Colucci returned from an injury to net two goals and add four assists. Avery Przymylski and Mia DelBene also scored two goals apiece.
In the loss to Rye, Colucci led Mahopac with four goals, Jennings scored twice and Panny had three assists.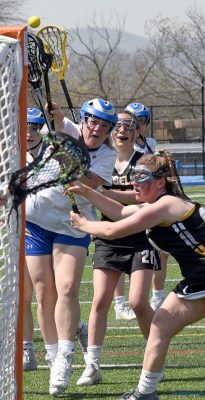 HEN HUD begins defense of its Section 1 Class C title seeded fifth, hosting No. 12 Ardsley in a first-round game, today.
The winner of this game will play the No. 4 Nyack-No. 13 Pearl River victor, Friday, May 20. The game will be hosted by the higher seed.
The semifinals are scheduled for Tuesday, May 24. The semi-final winners match up in the championship game, 6:30 p.m., Friday, May 27, at Torne Valley.
The 2021 Section 1 Class C champions closed out the regular season with a 15-9 loss to John Jay-Cross River. It was not what Hen Hud wanted going into sectionals, but the Sailors knew why the result was not in their favor.
"During the John Jay game our energy level was not where we normally are," said senior and captain Katie Bell. "We didn't play up to our potential and we learned that we need to keep our heads up even when we're down and fight to get back in the game."
Hen Hud enters sectionals knowing opponents want to beat the defending champions and are prepared for the challenge.
"Our coach has always told us that we are a gritty team," said Bell, who will attend the University of Alabama in the fall and play club lacrosse. "We expect other teams to be motivated to dethrone us, but we can only control our game and play as hard as we can for 50 minutes."
Hen Hud coach Rob Molfetta had his team play a tough schedule, which resulted in a few close losses, according to Bell. The difficult schedule prepared Hen Hud for sectionals.
"The past few days we've been correcting our mistakes from those close losses and we're excited to get back on the field," Bell said. "We play very high intensity and in order for us to play to our potential, we need to work together and keep our energy up."
BREWSTER is right where it wants to be as it begins play in the Section 1 Class C Championships.
"We finished off the season very strong and we feel we really came together in perfect timing with sectionals coming up," said senior and captain Ashley Sheil. "Obviously, the overtime loss to Byram Hills was tough, but I think we made a statement with the way we worked to make it a game."
Brewster is seeded 10th and will play at No. 7 Eastchester in a first-round game, today. The victor goes to No. 2 Sleepy Hollow for a quarterfinal game, Friday, May 20.
The semifinals are scheduled for Tuesday, May 24, and the championship game will be played, 6:30 p.m., Friday, May 27, at Torne Valley in Suffern.
Sheil and her teammates are optimistic going into sectionals based on the immense progress Brewster has made.
"We have had so much improvement this season which has been really fun to watch and experience," said Sheil, who will attend the University of Minnesota in the fall. "I'm so proud of this team. We had a few games that we all felt were winnable, but playoffs are a whole different game. None of that matters now."
Sheil said the team is not affected by the No. 10 seed.
"It's anyone's game to win," Sheil said. "Whichever team shows up that day to play will come out successful.
"With a few days before sectionals start, we are focusing on taking each game one at a time and playing our game."
YORKTOWN closed out the regular season with two victories – Brewster and Somers – and a loss to John Jay-Cross River.
The Cornhuskers, with a 6-10 record, are seeded sixth in the Section 1 Class B Championship and will play at No. 3 Mahopac, Thursday, May 24.
Mahopac defeated Yorktown, 13-10, in a regular-season game.
Alex Scialdone and Gianna Altimari each scored four goals against Brewster and Holly Raniolo registered five assists. Brie Gaccino scored twice.
Altimari led the scoring with five goals against Somers, Scialdone added four goals and Gaccino had a hat trick.
Scialdone finished with five goals, Altimari had three goals and two assists and Raniolo collected four assists against John Jay.
LAKELAND/PANAS is seeded eighth and will host Clarkstown North in a Section 1 Class B first-round game, today.
The winner plays at top-seed Horace Greeley, Friday, May 20, in a quarterfinal.
SOMERS is the No. 5 seed and will play at No. 4 Rye in a Section 1 Class B quarterfinal, Friday, May 20.
The victor advances to the semifinals, Tuesday, May 24, against No. 1 seed Horace Greeley.
Coaches are encouraged to contact Tony Pinciaro at tfinch23@optonline.net for inclusion in our weekly notebook #Otherwise nada.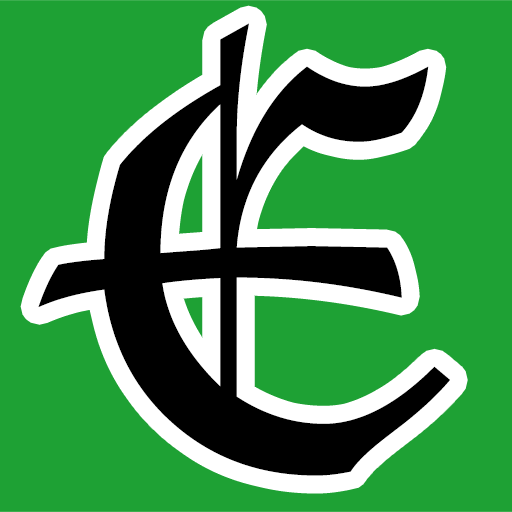 Examiner Media – Keeping you informed with professionally-reported local news, features, and sports coverage.