New York Blaze Third Grade Select Team Qualifies for Nationals in Orlando
We are part of The Trust Project
Dreams of basketball success begin on playground courts all over the country. In White Plains some dreams are beginning to happen at Gardella Park on Ferris Avenue. The New York Blaze Athletic Club AAU program that practices at Gardella Park and is having a wonderful summer with its third grade select team, which has qualified for Nationals which will take place July 30th-August 5 in Orlando at the Walt Disney World Sports Complex.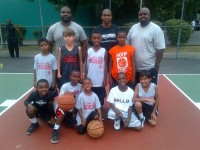 "This is the first group ever to qualify in the last 12 years for Nationals so this is definitely a big step for the program," said Lawrence White, Jr. one of the co-founders of the New York Blaze.
The third grade select team that made it to Nationals is made up of the following individuals from different towns in Westchester County: Joshua Thigpen (Hastings-on-Hudson, Tymir Jackson-Greene (Greenburgh), Jeremy Joseph (Hartsdale), Kevin Leak (Greenburg), Leo Magnus (Harrison), Lamont Syrreal Watson (Greenburgh), Jason Anderson (Tarrytown), Jordan Anderson (Tarrytown), Jakai Robinson (Ossining), Jalen Rotella-White (Ossining), Sean Lee (White Plains), Anthony Thomas (Bedford Hills) and Brendin Williams (White Plains).
The third grade select team is coached by White, Lamont Watson, Jeffrey Lee and Torey Thomas.
This group of young kids is maybe the most talented team to come through the New York Blaze program. Watson pointed out this group of third graders has beaten several fifth grade select teams. They qualified for Nationals by finishing in third place in the New York Metro Divisional Tournament. There were a total of 12 teams at regional's and the top three teams earned an invitation to the National Championships.
"Determination and drive with these kids. They have got that," said Watson. "The main thing is to compete."
The New York Blaze Athletic Club was started over 10 years ago Wright, Thomas, Kevin Higgs and Ivan Jones.
"We have already been out here in the community with the basketball program," said Lawrence White, president and co-founder of the New York Blaze Athletic Club. "We decided to put together an AAU Program about 12 years ago starting out with high school kids and then the last three years we have started with a second grade group and now they're going to be competing in the Nationals for the third and fourth grade division."
If the young kids need someone to inspire them they need only to look at Thomas, who grew up playing basketball on the same Gardella Parks Courts when he was a youngster. He was first profiled in Slam Magazine when he was playing on a local team North American Youth Basketball Championship in the 10-13 age group. Thomas ended up going to high school at Trinity Catholic in Connecticut.  His basketball talents earned him a basketball college scholarship to the College of the Holy Cross in Worcester, Mass.
Thomas has played professional basketball internationally in several countries including Sweden, the Netherlands and this past season he played in Russia. He has tried out a couple times for the New York Knicks, including two weeks ago at the team's free agent camp.
When Thomas and the other coaches are out on the court with the kids they're not just concerned about an individual's basketball skills but they just as deeply care about how they do in school and carry themselves within the community.
"We teach life skills through sports. Going to school, doing the right thing and being a good person. Sports and everything else follows," said Thomas. "School, work and getting grades is what we preach. Not just getting by satisfactory work like we don't want satisfactory work on the court. We want them to go above and beyond. "
Come the team's trip in Florida in a few weeks Thomas would like to see the kids that he works with show a lot of heart, no matter whom the competition is.
"The biggest thing I want to see is the heart, the determination. I don't want to go down there to Florida and they see different teams with kids bigger than them and they just back down and don't want to play. We want to see the kids compete and practicing hard," said Thomas.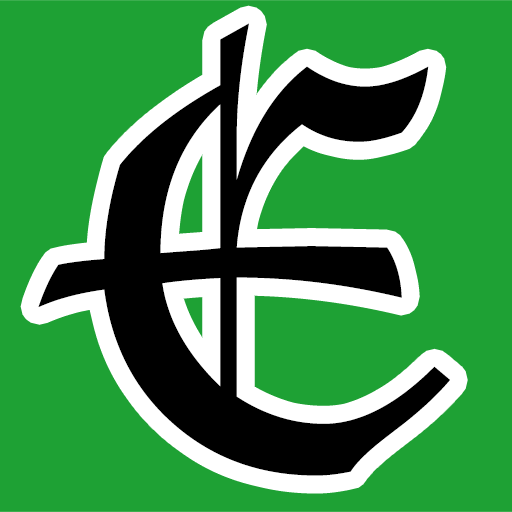 Examiner Media – Keeping you informed with professionally-reported local news, features, and sports coverage.