Opinion Advocates for ideas and draws conclusions based on the author/producer's interpretation of facts and data.
New Steakhouse is Worth a Trip to Pleasantville
We are part of The Trust Project
By Morris Gut
Bustling Wheeler Avenue in Pleasantville now sports a new steakhouse.
Cliff Mascarenhas and partners have opened The Prime Stk-Out in the renovated space that previously operated at Bollywood Bistro. Mascarenhas also operates Baroso in Yorktown Heights. The chef is Michael Camerino who had worked the kitchen at Char Steakhouse in Mahopac, and the general manager is Elijah Acevedo.
The opening menu touts a raw bar, eclectic global specialties and classic cuts of steaks and chops with all the trimmings. Starters include a seafood tower for two or more; charred octopus; grilled Applewood smoked bacon with house glaze; a scampi-style shrimp boat; and meatballs, tomato sauce and fresh ricotta. Fresh salads include Caesar, wedge or prime with beets, walnuts, goat cheese, cranberries and white balsamic.
Main courses include short rib rigatoni; Chilean seabass; twin lobster tails; shrimp lemoncello; Chicken Scarpariello; and the Grilled Everything Tuna Steak. There is also the house burger available daily.
For all you carnivores, hearty cuts include the 48-ounce Porterhouse for two; the Berkshire pork chop; the 24-ounce Cowboy Ribeye; grilled lamb chops; and a 16-ounce New York strip steak. A la carte sauces available are au poivre, bearnaise, hollandaise, blue cheese crust or prime crust, mushrooms, onions and blue cheese.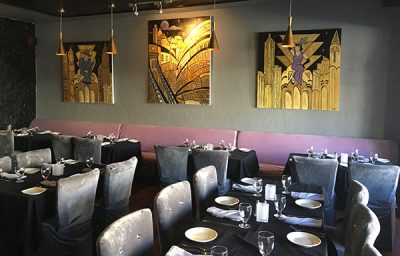 A la carte sides offered are creamed spinach, steak-cut fries, a fully loaded potato, sauteed broccoli, roasted mushrooms and asparagus.
There is a weekday Happy Hour served in the bar and lounge Monday through Friday from 3 to 6 p.m. featuring specially priced cocktails and snacks.
The Prime STK-OUT is located at 68 Wheeler Ave. in Pleasantville. Open seven days a week, from 3 to 9 p.m. Monday through Wednesday, 12 to 10 p.m. Thursday through Saturday and 12 to 9 p.m. on Sunday. Info: 914-239-8807 or visit www.theprimestkout.com.
LMNOP Bakery Coming to Katonah
Founder Anne Mayhew, a former costume designer, took her passion for baking sourdough bread for herself and her neighbors and steadily grew the LMNOP Bakery business. Most recently she has been baking out of Mast Market in Mount Kisco.
In coming weeks her first storefront bake shop will open in Katonah. A sign is posted on the storefront, and she is already accepting advance orders for her breads and specialty goods. Her offerings are posted each week on LMNOP's website. You can sign up in advance and even join her fundraising efforts.
LMNOP Bakery products can also be found at Bedford Gourmet and Rochambeau Farm in Bedford, Fable Farm to Table in Ossining, Plum Plums Cheese Shop in New Canaan, Conn. and Second Mouse Cheese in Pleasantville.
LMNOP Bakery will be located at 25 Katonah Ave. in Katonah. For information and orders, visit www.lmnopbakery.com.
'Searching for Italy,' Season 2
Actor Stanley Tucci stars in an appetizing series on CNN entitled "Searching for Italy," a delicious culinary romp through the country. Beautifully filmed and depicted, Tucci visits various towns throughout the boot zeroing in on the incredible food scene in each region. The second season premiered on May 1.
Tucci is originally from Peekskill and grew up in Katonah, attended John Jay High and SUNY Purchase. He has long been a food and wine aficionado, having owned a restaurant called Finch Tavern in Croton Falls.
Who can forget his classic culinary-themed films "Big Night" and "Julie & Julia." He hosted a series called "Vine Talk" on PBS. His cookbooks are "The Tucci Table: Cooking with Family and Friends," which he co-authored with his wife, Felicity Blunt, "The Tucci Cookbook" and "Taste: My Life Through Food." My palate is longing for more.
"Searching for Italy" airs on Sundays at 9 p.m. Also check out www.cnn.com/travel/article/stanley-tucci-searching-for-italy-restaurants/index.html.
A Taste of Harrison
The Harrison Public Library will receive all the proceeds from the upcoming Taste of Harrison this Sunday, May 15. Dozens of local restaurants and shops will be offering samples and sips to savor including Trattoria Vivolo, The Greek-ish, Curry on Purdy, Dimitris Gyro Grill, Vesta, Quenas, Momiji, The Market at Gus's and World Wine Liquor. The event is sponsored in part by Avalon and DeCicco & Sons Market. A shuttle will take guests around town.
Tickets may be purchased at the library or by visiting www.harrisonpl.org/taste-of-harrison.
Cooking Classes Resume
After a two-year hiatus due to the pandemic, the Westchester Italian Cultural Center in Tuckahoe is kicking off a new series of cooking classes in their in-house kitchen. Chef Carlo Pollicina, of long-running Sal & Dom's Pastry Shop in the Bronx, will demonstrate how to prepare classic anise biscotti. The class takes place on Monday, May 23 at 6:30 p.m.
A mozzarella-making class and tasting will be hosted by AJ Cohen of AJ's Burgers in New Rochelle on Monday, June at 6:30 p.m. Wine and antipasti will also be served.
Tickets must be purchased in advance. For tickets and more information, call 914-771-8700 or visit www.wiccny.org.
Fried Chicken Derby Tradition
As a tradition, I brought home an iconic eight-piece bucket of Kentucky Fried Chicken, extra crispy, as we watched this year's Run for the Roses last Saturday. I surrounded the chicken with some good baked beans and our home-made coleslaw. For dessert, I had the Winner's Circle Derby Pie, a chocolate walnut delicacy. Turned out better than the bets we made. Rich Strike won at 80-1. Can you imagine?
Morris Gut is a restaurant marketing consultant and former restaurant trade magazine editor. He has been tracking and writing about the food and dining scene in greater Westchester for 30 years. He may be reached at 914-235-6591 or at gutreactions@optonline.net.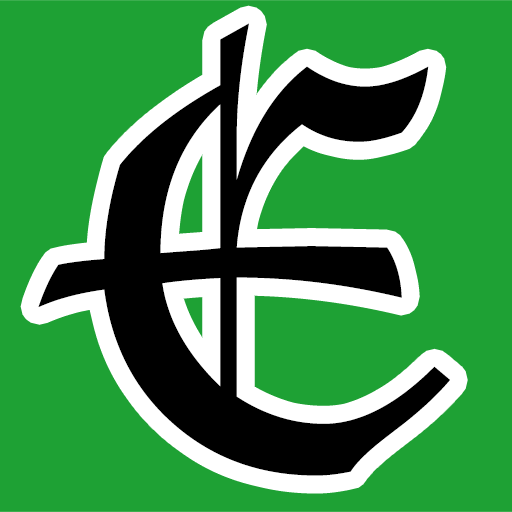 Examiner Media – Keeping you informed with professionally-reported local news, features, and sports coverage.