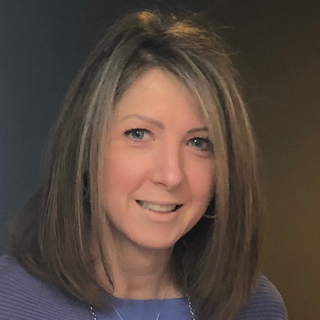 Cornell Cooperative Extension in Putnam County is starting its year off to a fresh start after appointing a longtime employee to serve as the non-profit's newest executive director.
Following nearly four decades serving the community, including more than 20 years as the organization's executive director, Marjorie Keith stepped down last year hoping to usher new, creative ideas into the leadership role. On Jan. 2, Duchess County resident Stefanie Hubert took the helm as CCE's executive director.
Hubert, who started her career with CCE in Orange County in 2005 as a nutrition/health educator, has spent the last five years as the non-profit's regional director for a federal nutrition program that has provided obesity prevention and influenced the nutritional and physical activity behaviors of low-income families with children through evidence-based education.
"Working with the community and making an impact is something that I enjoy most," Hubert said. "I really hope to bring Cornell Cooperative Extension of Putnam County to the forefront of everyone's mind as the go to place for education."
CCE of Putnam is affiliated with Cornell University's land grant university, working in the areas of agriculture, consumer horticulture, environment and natural resources, water quality, nutrition and community development.
Growing up in Queensbury, Hubert was inspired by her mother to pursue an education in health and nutrition. After watching her mother lead a healthy lifestyle involving exercise and nutritional values, Hubert quickly realized that she not only wanted to follow in her mother's example but provide the educational tools for others to do the same.
"It was totally subconscious to me," Hubert said. "It seemed like a natural thing to do. I have always felt that people need to take care of themselves first before they can care for others in their community."
After attending SUNY Plattsburgh and receiving her master's degree in community health education from Sage Graduate Schools in Albany in 1996, Hubert accepted a job working as a teacher in a public school in Texas. But in 2004, Hubert found her way back to New York securing a job with CCE of Orange County.
But after spending 14 years focusing on the nutritional education of youth within her community and other regions the organization serves, she felt serving in a leadership role within the organization would propel her ability to reach the community.
"I spent a good part of my career teaching youth," Hubert said. "This was an opportunity to continue using my teaching skills."
With roughly a month of experience under her belt as Putnam's executive director, she is already hard at work collaborating with community members and county officials to foster a successful program that would tackle the county's most hard-pressed issues, including the opioid epidemic, food insecurity, the environment, and social, health and educational needs.
Hubert is also focused on sustaining the successful 4-H program that creates supportive learning environments in which diverse youth and adults reach their fullest protentional as capable, caring and competent individuals. Included in that program is the organizations largest annual event, the Putnam County 4-H fair, which Hubert said she is already starting to plan.
"I'm looking forward to organizing and surviving the 4-H fair," Hubert said. "I learn something every single day and we have a great educators and staff in the Putnam office."