New Castle Holds Rally Against Gun Violence, Pleads for Children's Safety
News Based on facts, either observed and verified directly by the reporter, or reported and verified from knowledgeable sources.
We are part of The Trust Project
By Ryan Raicht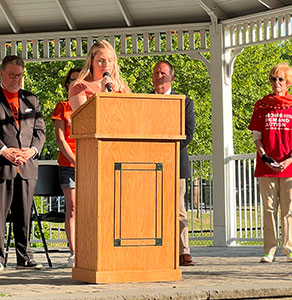 The Town of New Castle held a rally against gun violence early Thursday evening, as town officials, anti-gun violence advocates and a gun violence victim shared powerful messages to concerned residents.
The rally was held on the eve of National Gun Violence Awareness Day, and the first day of "Wear Orange" Weekend, which will extend through Sunday to bring attention to the crisis.
Speakers included town Supervisor Lisa Katz, state Senator Peter Harckham, Town Councilwoman Holly McCall and New Castle Police Chief James Carroll.
Naomi Marrow, a Mom's Demand Action volunteer, delivered a poem to open the hour-long ceremony held at the gazebo on South Greeley Avenue in downtown Chappaqua.
"Guns today are not in responsible hands," Marrow said.
Speakers at the rally left those in attendance with tears in their eyes, but none more than Erin Fuller Brian, a Pleasantville resident who attended the Route 91 Harvest music festival in Las Vegas in 2017, where a shooter killed about 60 people and injured hundreds more.
Brian detailed her struggles with PTSD and survivor's guilt in the aftermath of the shooting. She also had a childhood friend commit suicide with a firearm shortly after.
Firearms are now the leading cause of death in children in America, according to BeSmart Volunteers. BeSmart is a campaign launched in 2015 that promotes gun safety and responsible gun ownership, with an emphasis on preventing child gun deaths.
New Castle Police Chief James Carroll said 4.6 million children currently live in homes with access to guns. He urged for legal gun owners to establish safe gun storage in their homes, including having the gun locked, unloaded and the ammunition separated.
State Sen. Peter Harckham (D-Lewisboro) said that schools today must practice active shooter drills, which are frightening for many students. Harckham also said he shared many connections to the victims of Sandy Hook, as well as the mass shooting at a Buffalo supermarket in May 2022.
The mood throughout the rally at the gazebo in downtown Chappaqua was somber, with many residents fearing for the future, but hoping for change.
"We raised our kids in this community," said Chappaqua resident Helen Dorman. "Our grandchildren are growing up here. We want to do anything we can to stop gun violence."
National Gun Violence Awareness Day has been commemorated in communities around the U.S. on the first Friday in June. It was originally held on June 2, 2015, on what would have been the
18th birthday of Hadiya Pendleton, a teenager who was shot and killed more than two years earlier in a Chicago playground.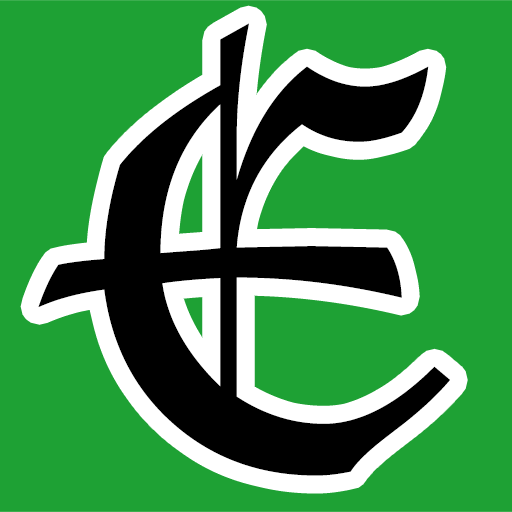 Examiner Media – Keeping you informed with professionally-reported local news, features, and sports coverage.