New Alzheimer's Research Illustrates Positive Possibilities of Scary Tech
Opinion Advocates for ideas and draws conclusions based on the author/producer's interpretation of facts and data.
We are part of The Trust Project
In a world where technology has wrought so much discord — I'm looking at you first, Twitter! — it's sometimes too easy to lose focus on the incredible progress human invention and scientific advancement can also deliver.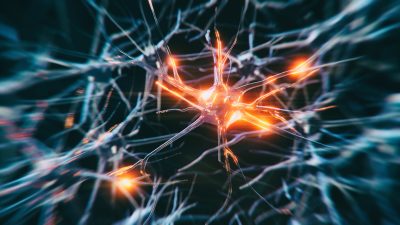 So I'm totally with you if your first reaction to ChatGPT was to recoil.
And yes, there is ample reason for unease amidst a landscape where real-world artificial intelligence is starting to outperform even some robotics depicted in sci-fi horror — not to mention threaten the future livelihoods of local scribes like us.
But momentarily setting the legitimate hand-wringing aside, A.I. obviously also offers opportunity for advancement in key areas, including in some unexpected places, and that's worth celebrating.
Before getting to that point, a little quick background first.
Unless you generally ignore or hide from tech news — that's often me, by the way — you've heard in recent weeks about ChatGPT.
The technology is jaw-dropping, and the possible implications feel impossible to fully process and comprehend. It's basically an artificial intelligence "bot" that can conversationally answer questions and write well-written essays.
For a meta-ish example, if I asked ChatGPT to write a 750-word essay on the positive possibilities of scary tech, it could do just that. (And no, what you're reading right here, right now is not produced by a robot — but you almost certainly wouldn't know if it was.)
With much of the conversation around ChatGPT understandably centered around the exciting nature of the technology itself, and also its possible everyday pitfalls — like, say, how teachers will ever again be able to distinguish between human writing and machine writing — I was wondering what unexpected ways science might be able to use the technology to make progress.
A quick online search led me to Drexel University researchers who recently discovered that the artificial intelligence algorithms behind the ChatGPT program might be able to eventually help doctors detect Alzheimer's early.
"Research recently demonstrated that OpenAI's GPT-3 program can identify clues from spontaneous speech that are 80 percent accurate in predicting the early stages of dementia," a summary of the research described in Science Daily on Dec. 22 explained.
Language impairment can be an early indicator of neurodegenerative disorders and the study from Drexel University helps show the efficacy of natural language processing programs to detect Alzheimer's early, the article explains.
"We know from ongoing research that the cognitive effects of Alzheimer's Disease can manifest themselves in language production," Dr. Hualou Liang, a professor in Drexel's School of Biomedical Engineering, Science and Health Systems and a co-author of the research, stated in the article. "The most commonly used tests for early detection of Alzheimer's look at acoustic features, such as pausing, articulation and vocal quality, in addition to tests of cognition. But we believe the improvement of natural language processing programs provides another path to support early identification of Alzheimer's."
While there's no cure for Alzheimer's, early detection is significant. For instance, while current medications don't cure the dreaded disease, new treatments can reduce cognitive and functional decline in people living with Alzheimer's.
Work toward addressing the scourge of Alzheimer's is also an excellent example of an area where we humans and tech can converge to make the world a better place.
For instance, the local Hudson Valley Alzheimer's Association emailed us a few weeks ago, with a heads-up about its music programming.
Called "Something for Alz: Musical Moments," the free events are virtual and bring people with Alzheimer's and their loved ones together into a community for a shared online experience. Participants can share, say, their wedding songs, or other tunes they're connected to in a deep and meaningful way.
"It's completely remote, and what the goal of the group is to provide music experiences with dementia and Alzheimer's and their loved ones — whether it's their spouse, their child or a caregiver," music therapist Tim Doak said. "It's a space for them to create connection together and have experiences with music."
I think the bottom line, for better and for worse, in the job market and in healthcare and in almost every walk of life, appears to be this: while people won't be replaced by tech, people who don't use tech will be left behind.
Whether we like it or not, this Jetsons-like technology is here to stay. We now reside in the sci-fi future. It's fine (and right) to grumble but let's also acknowledge the positive and make the best of it.