My Sister's Place Selected for First Phase of Federal Initiative, Receives $191,000
We are part of The Trust Project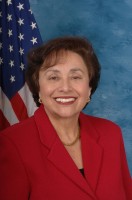 Congresswoman Nita Lowey (D-Westchester/Rockland), the top Democrat on the House Appropriations Committee, has announced that My Sister's Place, a White Plains-based nonprofit that supports victims of domestic violence, will receive $191,188 in federal funding as part of a new initiative aimed at reducing domestic violence-related homicides.
My Sister's Place has been selected by the Department of Justice's Office of Violence Against Women to participate in the first 12-month phase of the Domestic Violence Homicide Reduction Demonstration Initiative, which seeks to identify the best ways to prevent domestic violence-related homicides in communities around the country. This includes helping to build the capacity of state and local jurisdictions to identify and serve high-risk victims as well as monitoring high-risk offenders.
My Sister's Place was one of only 12 sites selected around the country for the initial phase. It will collaborate with Westchester County's Office for Women as part of the demonstration.
"While much progress has been made in reducing instances of domestic violence, the sad reality is that too many families know the pain of domestic violence and too many remain at risk for further violence," said Congresswoman Lowey. "I am pleased that My Sister's Place, a longtime provider of critical services to families in Westchester County, has been selected as one of only 12 organizations around the country to participate in this important initiative. I am hopeful that it will help identify ways we can prevent domestic violence in Westchester County and around the country."
Homicides by intimate partners account for 14 percent of all homicides in the United States, with most being women who are killed by abusive partners. In addition, researchers estimate that for every domestic violence-related homicide, nine people are nearly killed as a result of domestic violence.
Earlier this year, Congresswoman Lowey supported legislation reauthorizing the Violence Against Women Act. The legislation was passed on February 28th.