Opinion Advocates for ideas and draws conclusions based on the author/producer's interpretation of facts and data.
My Favorite Culinary Encounters of 2021
We are part of The Trust Project

By Morris Gut
As dining rooms across the region began to reopen earlier this year, I enjoyed many fine culinary experiences. Here is a short list of favorite dishes and dining venues you should not miss in 2022! Of course, take-out is a good option, too.
Fogo de Chao
After a major renovation to the landmark Bank of New York building on Main and Church streets in downtown White Plains, Fogo de Chao, a Brazilian steakhouse chain with 40 restaurants across the U.S., Middle East, Brazil and Mexico, premiered in this sprawling space with its churrascaria BBQ. It is a sparkling spot for drinks, giant market table salad bar and waves of fire-roasted meats served on skewers in the churrasco style. If you've never experienced this type of dining concept, make sure you bring a hearty appetite.
Additions to the traditional meat offerings include a fresh daily seafood selection, a variety of fresh-made salads and a dramatic bar and lounge where it's Happy Hour all day, every day. There is a bar menu and a butcher shop for take-home.
Fogo de Chao is located at 235 Main St. in White Plains. Info: www.fogodechao.com.
Maria
A two-time winner of Michelin's prestigious Bib Gourmet Award, brothers Peter and Giovanni Cucullo have been causing a stir in New Rochelle, drawing patronage from all over the county to their flavorful riff on Italian-global cooking.
Named after their mother, Maria has become almost a regular haunt for me. Love their Happy Hours from 3 to 7 p.m. when they offer some favorite beverages and small plates that are loaded with flavor. I am hooked on such eclectic dishes as glazed pork ribs, truffled green beans, grilled sausage with sweet and spicy Peruvian peppers, Mom's meatballs, cauliflower fritters and roasted shishito peppers. Special mention must go to their tender baby lamb chops.
The family also operates the bustling Fratelli's Pizza & Pasta and Pop's Espresso Bar on the same block.
Maria is located at 11 Huguenot St. in New Rochelle. Take-out and delivery. Closed Sundays. Info: 914-636-0006 or visit www.marianewrochelle.com.
Trattoria Vivolo
Seasonal baccala, also referred to as salt cod, is a traditional staple in many ethnic kitchens, especially during the holiday season. Chef and owner Dean Vivolo prepares several versions, and one of my favorites is baccala salad. Vivolo prepares it fried or in a stew with potatoes.
His Paglia e Fieno con Funghi, was also incredibly flavorful with its mix of mushroom ragu, scallions, crispy prosciutto and pecorino cheese. We enjoy it with a side of tender broccoli rabe.
Vivolo and his friendly staff are on top of their game. His robust regional Italian cuisine is served out of a restored diner just across from Harrison's Metro-North station. Sit at the counter, tuck into a booth or take a table in the rear greenhouse and enjoy the surprising contemporary and traditional flavors: tasty thin-crusted pizza; old-fashioned meatballs and sausage; rabbit cacciatore; crostino di polenta topped with wild mushrooms, gorgonzola and tomato sauce; lasagna Bolognese al forno; and osso buco (tender braised veal shank).
There's a good wine list and sparkling lights in the evening. Open seven days. Free parking.
Trattoria Vivolo is located at 301 Halstead Ave. in Harrison. Info: 914-835-6199 or visit www.trattoriavivolo.com.
Macelleria Italian Steakhouse
This high-end Italian steakhouse with locations in Pelham and Armonk just premiered a third location in Greenwich offering classic cuts of prime beef and chops along with a hearty helping of Italian-American specialties. Tony Lala and his crew will take good care of you.
Be seated in the handsome dining room with its warming stone hearth or bar and lounge and peruse the menu over a glass of wine. Enjoy diver scallops, steak tartare, slabs of Canadian bacon, spaghetti carbonara, pappardelle with short rib ragu, zuppa di pesce and even a classic burger. Carnivores should consider the lamb chops, veal chop, New York strip steak or porterhouse for two. Open seven days for lunch and dinner.
Macelleria is located at 111 Bedford Rd. in Armonk. Info: 914-219-5728.
Freebird Kitchen and Bar
During my visits we have devoured fried calamari, meaty racks of baby back ribs, Cobb salad, spicy chicken wings, crispy Brussels sprouts, shrimp and grits and braised short ribs, too. The cooking here is very satisfying and all done with a friendly Southern theme. Portions are ample and shareable.
The lighting and those artsy birds hanging from the ceiling in the dining room give it a magical atmosphere. There is a seasonal rooftop, Sunday night jam sessions and a sprawling bar. Craft beers. Happy hours are Tuesday to Thursday 4 to 6 p.m. and Friday 2 to 6 p.m.
Freebird is located at 161 Mamaroneck Ave. in White Plains. Open Tuesday through Sunday for lunch, dinner and weekend brunch. Info: 914-607-2476 or visit www.freebirdkitchenandbar.com.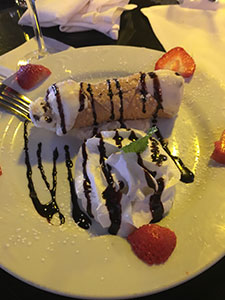 Alex's Bar & Grille
Proprietor Alex Ahmetaj updated the menu at his restaurant offering big cuts of aged steaks and chops along with generously served Northern Italian/Continental fare. The handsome dining room is split into cozy sections with white tablecloths and colorful de Villeneuve impressionist paintings. Mediterranean clay-colored banquets and chairs complement wooden walls and plush beige curtains.
Out of Chef Nick Deimant's kitchen come the pan-fried calamari with hot cherry peppers; linguini alla vongole; classic veal parmigiana; grilled filet mignon; New York sirloin steak; a hefty rib-eye; or pork chops. The house-made smooth ricotta cheesecake is top notch, as are the cannoli.
Alex's Bar & Grille is located at 577 N. Broadway in North White Plains. Info: 914-358-1444 or visit www.alexsbarandgrille.com.
MP Taverna
Celebrity chef Michael Psilakis brought his Mediterranean culinary magic to Westchester almost a decade ago. He is an award-wining innovator, having enhanced our knowledge of modern Greek-inspired cuisine through his restaurants, cookbooks and television appearances. Psilakis was there on our visits tending to tables and chatting with guests. We preferred the handsome main dining room.
Share a platter of his superb grilled octopus served with an herbal chickpea salad and Greek yogurt. For main courses, there's an eight-ounce lamb burger served with spicy whipped feta and a stuffed falafel souvlaki wrapped in fresh pita with tzatziki, onion, tomato, romaine and bell pepper. Both dishes come with sides of signature smashed potatoes. Portions are generous.
MP Taverna is located at 1 Bridge St. in Irvington next to the Metro-North station. Open daily. Free parking. Info: 914-231-7854 or visit www.mptaverna.com.
Gusto Pizza
David Masliah and chef Erwen Perez of Encore have opened an artisanal pizza shop next to their popular bistro in Larchmont. One taste of their pies and your palate will fly off to foodie heaven.
The imported wood-burning pizza oven is named Victor, after Masliah's father, who was a pizzaiolo in France for many years. Have wines by the glass, appetizers, salads and delicious individual pizzas such as the Margherita (tomato, fresh mozzarella, fresh basil) or the Pancetta (tomato, pancetta, crème fraiche, onion, and mozzarella).
Enjoy the cozy and colorful setting. Open seven days for lunch and dinner.
Gusto Pizza is located at 18 Chatsworth Ave. in Larchmont. Info: 914-881-3466 or visit www.gustopizzany.com.
Jack's Bar & Restaurant
Marking their first year, Jack's is the new kid on the block – and a darn good one. Owner Shane Clifford and his staff have been drawing a fine crowd. The space has been remodeled and offers an enhanced Irish-American tavern menu on steroids.
Generous specialties coming out of Chef Brendan Donohoe's kitchen include a refreshing harvest green salad; a double-stacked smash burger; decadent short rib mac 'n' cheese; Jack's meatballs; seared scallops; chicken curry; 'shroom pizza out of their wood-fired oven; the Berkshire pork chop; and grilled lamb sliders. The staff could not be more friendly.
Open daily. Indoor and outdoor seating. TVs. Municipal parking is free in the evenings.
Jack's Bar & Restaurant is located at 219 Main St. in Eastchester. Info: 914-652-7650 or visit www.jackseastchester.com.
Follow current COVID-19 protocols and stay safe!
Morris Gut is a restaurant marketing consultant and former restaurant trade magazine editor. He has been tracking and writing about the food and dining scene in greater Westchester for 30 years. He may be reached at 914-235-6591 or gutreactions@optonline.net.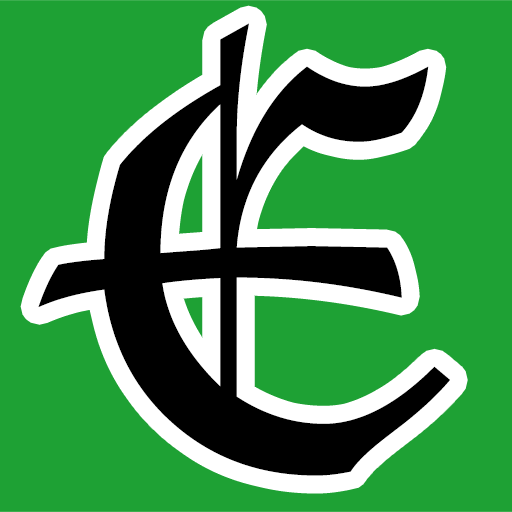 Examiner Media – Keeping you informed with professionally-reported local news, features, and sports coverage.