Mt. Pleasant Supervisor Joan Maybury to Resign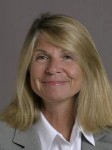 Mount Pleasant Supervisor Joan Maybury abruptly announced on Tuesday she was resigning from office for family reasons, effective next Friday, Oct. 10.
Maybury, who was appointed as supervisor in January 2010 to replace Robert Meehan, explained her decision in a letter.
"For the past 23 years, it has been an honor and privilege to serve the people of the Town of Mount Pleasant as councilperson and, most recently, as town supervisor," Maybury stated. "The past year has presented significant personal changes and challenges in my personal life–the illness and death of my twin sister, serious health and surgery issues with my husband, and the arrival of my first grandchild – have all required my attention and time."
She said after much personal reflection and consulting with family, friends and colleagues, she decided retire from public life.
"My goal is to devote my energies and attention full time to family, particularly to my husband, daughters and first grandchild and to pursue other personal endeavors," Maybury wrote.
"As I embark on this next phase of my life, I will always be thankful for the support and kindness of the people of the Town of Mt. Pleasant."
Maybury was first elected in 1991, serving as a councilwoman for 18 years. She was appointed as supervisor when Meehan left to serve as county attorney under County Executive Rob Astorino.
Maybury won election as supervisor in 2011 and last year.
Check back for updates to this article.