Mt. Pleasant Finances Prompts Independent Challenger to Take on Maybury
We are part of The Trust Project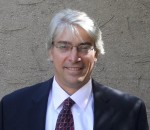 Signs of "fiscal stress" and town officials ignoring the state's property tax cap has spawned a surprise political challenge for Mount Pleasant Supervisor Joan Maybury this year.
Anthony D'Aria, 46, is running on the independent We the People line on Nov. 5 against the incumbent Republican.
D'Aria, CEO of a Briarcliff Manor investment firm and the former owner and manager of close to 100 apartment buildings, said he jumped into the race because he was displeased that the town's property tax levy rose by 5.7 percent for 2013.
Another concern was a report from the state comptroller's office which found that Mount Pleasant was on a list of 14 municipalities and counties that were "susceptible to fiscal stress." Another 24 were deemed to be under "significant stress" or "moderate stress."
The town ranked sixth from the bottom among towns in the state in a grading system that was used by the comptroller's office, D'Aria said.
"That raised my eyebrows," he said.
D'Aria said he had both the experience and background to be an effective town supervisor.
Maybury, 57, said while she was unfamiliar with her opponent it does give voters a choice.
"He has never attended a town board meeting or approached me or anyone at town hall about any issues," Maybury said "As far as Mr. D'Aria being on the ballot in November it does afford the voting public a choice, which is an important cornerstone of our democracy."
Asked about D'Aria's comments regarding the comptroller's office report, Maybury responded by saying "tell me something I don't know." She said revenue shortfalls and soaring expenses caused by unfunded mandates in 2010 and 2011 forced the town to cut costs and personnel. Next year's proposed budget, which is scheduled to be released later this month, will show a much improved fiscal situation, Maybury said.
"Maintaining tight controls and continuing to monitor our revenues and expenses should put Mount Pleasant in a stronger financial position in the near future," said Maybury. "We also expect to be under the 2 percent cap this year with healthier fund balances."
The supervisor, who has been on the town board since 1992 and took over for former supervisor Robert Meehan when he was appointed county attorney early in 2010, said while she knew nothing of D'Aria's financial background or expertise, experience, dedication and diligence are required to hold public office. Those are qualities Maybury believes she has in abundance.
"As someone who has been an active member of the community, served as a town board member and now holds the position of supervisor, my past experience and commitment to continue to make Mount Pleasant a great place to live and raise a family is strong," she said.
Major party opposition for Maybury was once again absent as the Democrats failed to put up a candidate for a second consecutive election. In 2011, Dr. Richard Gagliardi, a registered Republican, also ran on the We the People line