Mt. Kisco, Bedford to Kick Off Major Solar Power Push
We are part of The Trust Project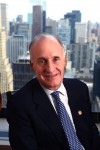 The Village of Mount Kisco and the Town of Bedford are kicking off a major push this weekend to encourage businesses and homeowners to use solar power.
The Bedford 2020 Environmental Summit and Solar Action Day is scheduled for this Saturday at Fox Lane High School from 8 a.m. to 4:30 p.m.
The event, which will address various environmental issues, will celebrate five years of community action in the two municipalities and to launch Solarize Bedford-Mount Kisco. The solar power campaign will run through June 15.
Bedford 2020, a nonprofit organization staffed by more than 90 community volunteers, is leading a grassroots effort to reduce greenhouse gas emissions 20 percent by 2020 and to create a sustainable community that conserves its natural resources.
The town and village were selected by Solarize Westchester to participate in the campaign. Solarize Westchester is partnering with the New York State Energy Research and Development Authority's (NYSERDA) NY-Sun initiative, a $1 billion investment in solar power through 2023.
Mount Kisco Mayor Michael Cindrich said last week that a varied list of environmental topics will be discussed at Saturday's event, but "the highlight is solar."
"It's exciting. I'm glad to be part of it," he said.
Grants and tax incentives are available for those looking to install solar systems into their homes or businesses, Cindrich added.
He said the village is interested in possibly obtaining land for solar farms and to seek public input regarding locations.
Bedford 2020 Executive Director Midge Iorio said residential solar installers Ross Solar Group and Sunrise Solar Solutions, which specializes in commercial installations, are working with Bedford and Mount Kisco. The town and the village have changed  permitting laws to reduce the time and money spent on issuing solar permits, she said.
Home and business owners who sign up for solar installations by May 15 will be offered rates that are significantly below market prices, Iorio said. The price will drop as more people sign up regardless of when they enroll before the deadline, she said.
Bedford and Mount Kisco officials hope the event will convince local residents to consider solar power.
"It's really a great way to kick-start solar," Iorio said.
She stressed that Saturday's summit would cover more than solar power. There will also be workshops on single stream recycling, energy efficiency, composting, trends involving electric cars and how to support and grow food locally, among other topics.
The summit will feature presentations by leading national environmental experts, including Richard Kauffman, chairman of energy and finance for Gov. Andrew Cuomo, and Andy Revkin, author of the Dot Earth New York Times blog. They will provide up-to-date information on the environmental revolution.
Iorio said a major goal is for attendees to learn steps "they can take to really make a difference in the life of our community."
Registration for the event is required. The public is asked to register early because space is limited for the lectures and workshops.
The fee for the day, which includes workshops and lunch, is $25 for adults and $10 for students. To register and receive more information about the Bedford 2020 Environmental Summit and Solar Action Day and to see the full slate of speakers and workshops, visit www.Bedford2020.org or call 914-620-2411.
The event is sponsored by Bright Home Energy Solutions, City Carting, Curtis Instruments, Healthy Home Energy and Consulting and Ross Solar Group.