Modell's Mt. Kisco Store Modifications Moves Opening to Late May
We are part of The Trust Project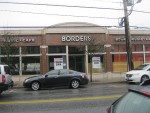 The much-anticipated opening of a Modell's Sporting Goods store on Mount Kisco's Main Street has been put on hold as some changes in the interior plans to accommodate a second tenant are discussed.
Representatives for the sporting goods chain have returned to the village planning board to divide the space that will not be used by Modell's but for another tenant, said Building Inspector Peter Miley. The contractor is working on an aggressive schedule to prepare the space.
Construction had been scheduled to start last week, he said, although the interior demolition is underway. There is now a target of an opening around the Memorial Day weekend.
Miley said there has been no confirmation about the identity of the tenant that will occupy the smaller area. At the time of its approval, Modell's was to use about 16,000 square feet of the roughly 22,000-square-foot space.
The opening was originally scheduled to take place this month, but as recently as last week there appeared to be no activity at the site of the former Borders bookstore at 162 E. Main St.
Several messages left for Modell's last week were not returned.
Mount Kisco Mayor Michael Cindrich said he was unaware of any definitive opening date, but the village building department has issued a building permit to build out the retail space. He said the construction plans are being redrawn to accommodate the unidentified tenant, which requires planning board approval.
"Modell's has been authorized to continue construction during the planning board review," Cindrich said. "While the opening date is uncertain, I have been in contact with Modell's and pledged the village's cooperation in expediting the project."
Eileen Polese and Gina Picinich, co-executive directors of the Mount Kisco Chamber of Commerce, said last week they did not know the status of Modell's.
"We don't have any information. We are curious too," they said in a joint statement.