Mixed Martial Arts in New York — Last Chance for Better Protections?
We are part of The Trust Project

Mixed Marital Arts continues to grow in popularity — akin to boxing during the Mike Tyson era — while concerns about pay and safety for fighters remain on a steady boil in the background.

Some see MMA as a legitimate sport; others compare it to nothing more than a street fight. Most of all, MMA is a developing business and people want to get paid. And since the Ultimate Fighting Championship sold to WME-IMG for $4 billion, fighters wouldn't mind being paid more.

New York was the last state to sanction competitive MMA fighting; Governor Cuomo signed the bill on April 14, reversing a ban that had been in effect since 1997. MMA contests are directly supervised by the New York State Athletic Commission, and with the legislation comes a nearly 700-percent increase in necessary insurance coverage that fight promoters must bear for medical, surgical, and hospital fees to treat fighters during a bout. Also, New York included a $1 million insurance benefit to cover treatment correlated with brain injuries, which is by far the most MMA has ever seen.

Summation: It costs a lot of money to fight in New York State.

Al Iaquinta, a UFC fighter from Long Island, was supposed to contend at UFC's first-ever New York event at Madison Square Garden on Nov. 12, but the cost was just too much for him and his camp to stomach. Iaquinta said

 

that upon asking the UFC for higher pay, UFC's match maker, Joe Silver, basically told him to scram. 

"I'm kind of fed up, and not really motivated to come back," said Iaquinta; he's not sure if he'll ever fight again as he now runs his own real estate company. "Maybe two or three people [from the UFC] treated me like (expletive). They treat you like an employee when they want to have you. They tell you how it is; they market you how they want. There's no benefits, just all hardships."

Professional MMA — UFC, Bellator, Premier Fighting Championship — has no unions, and the revenue split for promoters-to-fighters can be as uneven as 95-to-5, says Jeff Borris of the Professional Fighters Association, which has been lobbying for a union since August 20. Fighters have none of the following: pension, health care, minimum guarantees, grievance procedure, disability benefits, physical therapy and training, agent supervising, share in licensing, merchandising, and media revenue, and no federal law protecting against retaliation from management.

There is no central governing body in MMA to enforce clear guidelines — the National Football League, Major League Baseball, the National Basketball Association, and the National Hockey League all have unions — so goes Borris' main argument. MMA is as strong and rich as it has ever been; collective bargaining seems to be a great idea. 

"The UFC is arrogant; someone needs to stand up," said Borris, who has been an athlete agent for 30 years. Borris says that the UFC wants to deny the existence of the Fighters Association; it would lead to less money in their pockets. "They're extremely greedy," he continued. "Pigs get fat, and hogs get slaughtered."

Albany's Times Union Center will host its initial UFC event on December 9. The building is rented out by the UFC for a competitive, negotiated fee; Times Union Center General Manager Bob Belber would not disclose the amount in fear of being undercut for future shows. The arena is not responsible for anything except its usual customer service; the event is protected by state regulations.

"The UFC is in control — from in the ring, to backstage, to whatever banners they want to hang in the building," Belber said. "They have full discretion, and we're trying to make a return on it."

Belber said 

there are no personal issues involved with the UFC deal; it's just business. "These are major companies with major people," he said. "It's not without due diligence. Sure, it's not for everyone, but there has been pent up demand for it and tickets are selling."

Matt Secor, a professional MMA fighter from Saratoga, has been aggressively campaigning for a spot on the Albany card. He has an 8-3 record and once starred on the Ultimate Fighter reality television series. Secor said he sent the fight arranger an Edible Arrangements gift, and that he could easily sell 3,000 tickets for the Times Union Center event, but the UFC doesn't care.

Since 2010, Secor has traveled to other states to compete; he feels like he's paid enough dues for a slot on a UFC card in his home state. "It's not what you know, it's who you know," said Secor. "Promoters want to sell tickets; it's a hard business. It's already hard to get a fight, and then you have to worry about guys backing out of really challenging fights because I've been a part of that, too."

Secor's last contract for a fight in Connecticut through Premier Fighting Championship required him to sell 72 tickets or go home with no pay. "I did sell the tickets, but the whole thing is shady," he said. "My manager deals with the promoters, and I don't like to ask too many questions. They tell me, 'Hey, what do you think of this?' And then I read over the contract — some guys don't read these contracts thoroughly — and if I like it, OK, I sign it, and then I fight."

MMA contracts are based on a series of fights. Secor signed with the World Series of Fighting for two fights in 2014 and 2015 before signing on with Bellator for two more bouts in 2015 and 2016. Bellator eventually released Secor on good terms; Secor hooked up with Premier Fighting Championship after that. Over said time, Secor had two opponents back out, and he also broke another fighters leg. Interestingly, before all this, Secor broke his leg during training camp in Colorado in early 2013. The leg injury was so bad that he wasn't sure if he'd fight again, but eight months later, Secor won a contest in 46 seconds.

"Yeah, fighting is not too safe, but sports emulate war," Secor said. "I love that you and me can step into a ring and find out who the better man is, who has the better technique. It's like flavors of ice cream — so many different things to be. If you're a fighter, you have to truly believe you're a fighter."

Secor said 

that MMA is the most truthful competition in the world. "When the cage closes, there's no talking, no training, and there's no teammate to clean up your mistakes," he said. "It's raw, physical truth, and you realize that very quickly."

But anyone who has watched MMA also understands the violence — punches and kicks to an unprotected skull. Blood loss is a given; repetitive strikes a precursor to unwanted mental problems of the future. But the fighters know the risks; they are not jaded.

"The money they make is no where near the amount of love they have for what they do," said Michael Washington, co-owner of the New York Fight Exchange. "And the industries reputation has been built on medical insurance. We have two ambulances on site, classified surgeons, and if a fighter was knocked out before, they can't compete again without proof of an MRI."

New York Senator Liz Krueger has been opposed to MMA sanctioning since taking office in 2002. She lost the bill through attrition, but suspects that New York will revisit the MMA questions only after fighters tell stories of getting their brains knocked around.

"We're learning more and more about brain injuries, and MMA is the poster child for risking brain injury," Senator Krueger said. "There are fighters who suffer multiple TBI (Traumatic Brain Injury); later on, early Alzheimer's, and inability to function. Why should we encourage that?"

Senator Krueger believes that kids will see MMA on television and try to mimic the moves, which will lead to more documented problems down the road. The senator mentioned recent news of a high school in New York City that had an illegal fight club; the group was illegally staging cage fights.

"We shouldn't encourage this type of harm," said Senator Krueger. "It's almost like back in the day of the Romans…they would have lions eating Christians in the coliseum."

Senator Krueger also said that the 48-hour window to document damages from a fight is insulting to doctors. "It could have been from training, or from a series of small, minor TBI, which isn't actually a TBI under New York law," she said. "The NFL denied TBI for years, and those players wear helmets. These MMA fighters wear nothing."

The MMA athletes wanted the New York sanctioning; Senator Krueger thinks the athletes act like they are immortal. "Athletes pay the price and New York pays the medical price," she said. "Promoters make the money, and laugh all the way to the bank. It's unacceptable."

As of now, Borris fears retaliation from the UFC. "Every fighter agrees to join a union, and they all have horror stories," he said. "But more and more is going to be revealed; we'll have strength in numbers."

Sure, Secor wants to fight for millions, but he'll take what he can get. "It's snakes in the grass, man, we're in the cage," he said. "I try not to think of the negatives. Like, some people don't have arms."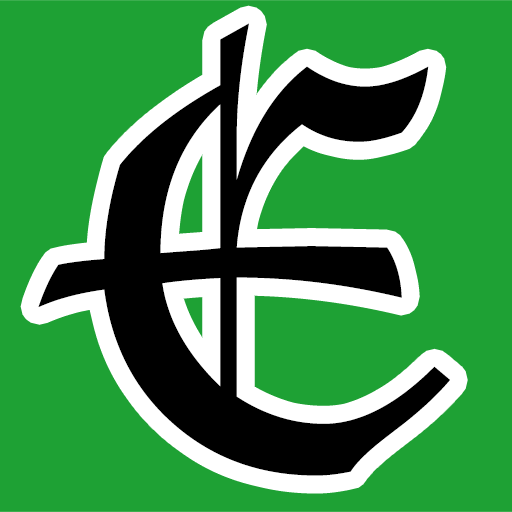 Examiner Media – Keeping you informed with professionally-reported local news, features, and sports coverage.