Missing Carmel Graduate Found Safe
We are part of The Trust Project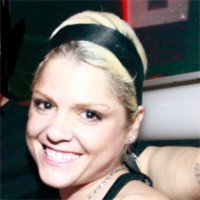 Dana Bonanno, the Somers native and Carmel High School graduate who disappeared from her Brooklyn apartment three weeks ago, has been found safe, a friend confirmed.
Bonanno, 33, left her apartment at around 11 p.m. on July 22 after texting her mother "I'm scared." Her disappearance made national news, as friend Mike Annunziata started an online fundraising effort for a reward for information leading to her return and posters with her picture were plastered throughout New York.
Bonanno had been at Elmhurst Hospital Center in Queens since her disappearance but is now out of the hospital and apparently in good health, Annunziata said.
"Cops were telling me the whole time that was a possibility," said Annunziata, who has been friends with Bonanno since high school. "We're just happy that it turned out this way."
Annunziata learned his friend had been found last night, he said. He had a brief conversation with Bonanno but is not sure why she was in the hospital.
"She said she's okay and is happy to be back," he said. "She said thank you so much, and she appreciates it [the fundraising effort]."
Last week Bonanno's mother, Donna O'Connor, said her daughter had been anxious before her disappearance after being laid off from her job as a paralegal.