Milim Surprises in North Castle; Incumbents Re-elected in Mt. Pleasant
We are part of The Trust Project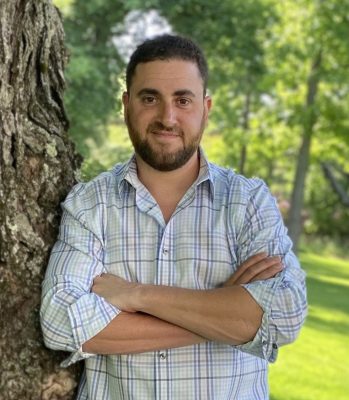 First-time candidate Matt Milim won a three-candidate race for two seats on the North Castle Town Board, finishing head of incumbents Barbara DiGiacinto and Barry Reiter Tuesday night.
Milim, 40, a Republican who launched a grassroots campaign with no visible help from the town's Republican Committee, received 1,639 votes with all 11 districts reporting, according to unofficial results from the Westchester County Board of Elections.
DiGiacinto, the other Republican in the race, was ahead for the second seat with 1,591 votes followed by Democrat Barry Reiter who finished with 1,464. Both incumbents were competing for a third team.
During the campaign, DiGiacinto appeared on campaign literature with Reiter and Democratic Supervisor Michael Schiliro, who ran unopposed for a fifth term to lead the town.
In the town justice race, longtime Byram Hills Board of Education member Ira Schulman maintained a narrow 25-vote lead over Town Justice Douglas Martino in a contest that appears likely to be decided by absentee ballots. Martino has been one of two North Castle town justices since 2014.
Fulgenzi, Running Mates Breeze in Mt. Pleasant
Mount Pleasant Supervisor Carl Fulgenzi coasted to another term in office along with incumbent councilmembers Laurie Rogers Smalley and Thomas Sialiano.
According to unofficial tallies from the Board of Elections, Fulgenzi won a fourth full term as supervisor over Democrat Joseph Bonanno 5,074-4,029.
Fulgenzi, who first served on the Town Board in 1990, took over as supervisor in 2014 following the resignation of Joan Maybury, and has now won re-election four times. This was the first time he was opposed for supervisor.
Rogers Smalley, the top vote-getter among the Town Board candidates, was victorious in her bid for a third term, collecting 5,163 votes. Sialiano, a 16-year board veteran, also won re-election with 4,965.
Democrat Francesca Hagadus-McHale, in another bid for Town Board after she won a special election to serve the final year of an unexpired term in 2018, finished third with 3,868 votes. Her running mate Evan Echenthal garnered 3,570 votes despite not running an active campaign.
Highway Superintendent Richard Benkwitt won his race unopposed, while Emily Costanza also did not have competition for town clerk.
Mt. Kisco Proposition Passes
A referendum to officially dissolve the Mount Kisco Police Department was approved by village voters Tuesday by a 2-to-1 margin, 1,071-503.
Village officials scheduled the proposition earlier this year even though they have been contracting with Westchester County for police services since 2015. According to state law, if a municipality decides to give up its own police services, residents are entitled to a vote.
Had the proposition failed, Mount Kisco would have been forced to hire at least four sworn police officers, which along with equipment could have cost as much as $1 million.
The village has employed a part-time chief who oversees parking enforcement and crossing guards since it disbanded the local force.