Migrants Are a Benefit to the Economy of Our Communities and the Hudson Valley
Opinion Advocates for ideas and draws conclusions based on the author/producer's interpretation of facts and data.
We are part of The Trust Project
By Carola Otero Bracco, Richard Nightingale, Jan Fisher, Kathy Halas and Jirandy Martinez
Just as baseballs are being batted around the playing field, so is the fate of migrants being batted around to sow disinformation and fear.
As leaders of some of the nonprofit organizations in charge of supporting new asylum seekers in Westchester County, we see things very differently.
For centuries, people have immigrated to the United States. New York has a long and rich history of welcoming immigrants. We need to take this opportunity to live up to our highest ideals of being a welcoming state that values the contributions of immigrants. We must work together to create the kind of communities in which we all want to live, where all residents have the opportunity for economic mobility and social inclusion. When we create welcoming communities, our entire society benefits.
In Westchester County, a full quarter of our population is composed of people not born in the United States. About half of those are naturalized citizens. Immigrants contribute significantly to the economy and quality of life in Westchester.
Immigrants settle in our county primarily because there is a significant thirst for this work force. The work that immigrants do is often in the service industry, such as domestic work that makes the lifestyle of Westchester's dual-income families possible. Immigrants are also highly represented in landscaping, hospitality, healthcare and construction industries.
Government and community organizations in Westchester County recognize the value that immigrants already bring to our communities and the need to coordinate effectively to welcome new arrivals. County Executive George Latimer has advocated for establishing a field immigration court in the county and has been working closely with organizations like ours.
The asylum seekers being bussed from New York City into the Hudson Valley are individuals and families who are often fleeing violence and persecution, not unlike the immigrants of the 19th and 20th centuries. Seeking asylum in the United States is their legal right and many people are now waiting for their cases to be processed.
Our respective organizations provide services such as housing, food access, legal assistance and childcare. We also provide workforce development programs that enable new arrivals to gain the work skills and opportunities needed to become self-reliant.
We understand that this increase in new arrivals could be an important economic boon if done properly. Currently, New York is experiencing labor shortages in key industries. A recent report by Pattern for Progress found that the Hudson Valley is experiencing a significant labor shortage. Immigration could be critical in recovering the labor force and tax base.
One roadblock to filling the labor shortage in the near term is that asylum seekers are required to wait at least 150 days after filing an asylum claim before they can apply for work authorization. Gov. Hochul, New York City Mayor Eric Adams and many other leaders are calling for expedited work permits for asylum seekers. This would be a win for our economy as well as for asylum seekers trying to build a self-sufficient life in New York.
Some people have expressed concerns about the impact of new arrivals on the unhoused population in New York. We stand with the homeless population and believe in their right to safe, affordable housing. We have known for a long time that there is a critical lack of affordable, stable, long-term housing in New York. The Housing Compact that failed in this year's state budget brought some stark figures to light. In the last 10 years, 1.2 million new jobs were created in the state. Yet, in that same period, only 400,000 new housing units were built statewide. This is a situation that involves chronic problems and deserves thoughtful, long-term solutions.
Immigrants have not created a housing crisis; that has existed for many years in New York. However, immigrants are already having a positive impact on our economy. Immigrants pay taxes, even when they are not documented. They pay sales tax on everyday purchases like gasoline and clothing, as well as income tax to the federal, state and local governments when they get permission to work. It is estimated that immigrant-led households in New York contribute over $20 billion in state and local taxes annually.
All of us have seen firsthand that immigrants have been critical to the growth and revitalization of our communities. We know that the new asylum seekers who are arriving in the Hudson Valley will do the same.
Throughout New York, we need residents to call on local, county and state representatives to recognize the value that asylum seekers can bring to their local communities. If we refuse the cruel instinct to close the door on those fleeing violence and persecution and instead work together to effectively support new arrivals, all of our residents will benefit.
Carola Otero Bracco is executive director of Neighbors Link; Richard Nightingale is President/CEO of Westhab; Jan Fisher is executive director of Nonprofit Westchester; Kathy Halas is executive director of The Child Care Council of Westchester; and Jirandy Martinez is executive director of Community Resource Center.
Correction: In the original posting of this column, Jan Fisher's first name was incorrect. The Examiner regrets the error.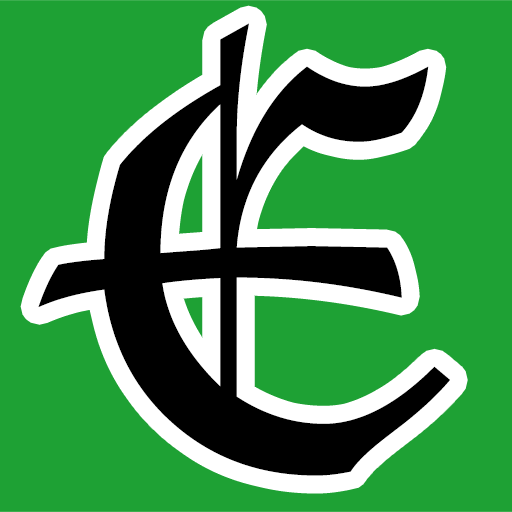 Examiner Media – Keeping you informed with professionally-reported local news, features, and sports coverage.