Menu Movers & Shakers: Oompah! Where to Enjoy Oktoberfest
We are part of The Trust Project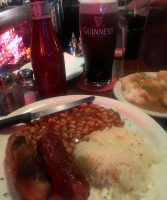 By Morris Gut – Oktoberfest season is upon us and many folks enjoy the hearty flavors of Bavaria in the fall. Here are a few suggestions where you can take in the German-style beers and ethnic specialties to the sounds and scenery of the Bavarian Alps. You can also check with your local pubs and taverns that often serve Oktoberfest dishes this time of the year.
Dunne's Pub, 15 Shapham Place, White Plains (914-421-1451) will be serving their popular Oktoberfest Menu every Thursday during the month of October. Sean Dunne's kitchen puts out fine versions of: Potato Pancake Appetizer, Sauerbraten, a hearty Triple Wurst Plate with all the trimmings, Veal Schnitzel, and Calf's Liver, German style. There will be German beer, too. Dunne's Restaurant & Pub in White Plains is a neighborhood treasure, an authentic Irish tavern with all the traditional Gaelic accoutrements intact. Over the years owner Sean Dunne has taken great strains not to get caught up in the modernist Irish mode so prevalent these days. It is a friendly, home-style place with a good kitchen to boot, dishing out generous servings of traditional Irish-style fare at prices that will leave some money in your wallet. Sean and his staff know how to pour that pint of Guinness while keeping the crowd in spirited conversation. You can also try such kitchen favorites as their fabulous Corned Beef Reuben Sandwich, Plain Jane Burger served on a Kaiser roll, Beer Battered Fish & Chips, Grilled Irish Bangers, and Cheddar Cheese Meatloaf served with Irish beans and mashed potatoes. Their Sizzling Steak is a tasty eye catcher. There is an exciting live Irish music session every Wednesday night. And Oktoberfest is celebrated the first Thursday of every month all year. Open 7 days for lunch, dinner and Sunday brunch. Municipal parking; www.dunnespubandrestaurant.net.
White Plains Oktoberfest, Oct. 9. The food and sounds of Bavaria will take over the streets of White Plains for the 8th Annual White Plains Oktoberfest on Sunday, Oct. 9 on Mamaroneck Ave. between East Post Road and Maple Ave. The festivities will take place from 2 to 7 p.m. and include German inspired beers and food along with live music provided by the Alpine Squeeze Band. $5 wrist bands and proof of age will be required for beer purchases. Participating restaurants at this writing include: Black Bear Saloon, Brazen Fox, Brother Jimmy's BBQ, Copper Face Jack's, Elements Food & Spirits, Hudson Grille, Lazy Boy Saloon and Ale House, Lilly's and Ron Blacks Beer Hall. Iron Tomato will supply the German food.
Jennifer's Restaurant, 715 Saw Mill River Road, Yorktown Heights (914-962-4298), opened by the Schramm family in 1979 as The Lakeside, it is one of the last German-American eateries remaining in the Westchester area. It sits on the lovely Croton Reservoir and is open Wednesday-Saturday for dinner from 5 p.m. and Sundays from 2 to 9 p.m. Look for such specialties as: Herring Salad, Chopped Chicken Livers, a hearty Bavarian Platter with a medley of fresh roast pork, smoked pork loin and bratwurst served with sauerkraut and bread dumpling, Wiener or Jaeger Schnitzel, and Sauerbraten. Try the Black Forest Parfait for dessert; www.jennifersrestaurant.com.
Traveler's Rest, 25 Saw Mill River Road, Rt. 100, Ossining (914-941-7744) has been operated since 1961 by the Langner family. It is a German-American restaurant and caterer with lovely grounds that are often embellished with celebratory decorations. The menu still offers such traditional dishes as: Short Ribs of Beef with horseradish sauce, Wiener or Jaeger Schnitzel, Sauerbraten, and homemade spaetzel and potato pancakes. The Rest is open Wednesday through Saturday from 5 p.m. and Sundays from 1 to 9 p.m. There is a rathskeller-type bar room downstairs; www.thetravelersrest.com.
Sour Kraut, 118 Main Street, Nyack (845-358-3122), an authentic German restaurant opened in 2010 by restaurateur Marianne Olive right in the bustling downtown, quickly filled a void for those craving a taste of Bavaria. It is open 7 days a week for lunch, dinner and Sunday brunch. Look for such Oktoberfest specialties as: Hot German Pretzels with mustard, Frikadelle, German meatballs with caramelized onions, Weisswurst served with German potato salad, Roast Pork in a German beer sauce with cucumber salad and semmel knodel, Schnitzel a la Holstein, and Kassler Rippchen, smoked pork chops. Oktoberfest specials will be served through Oct. 31.
Croatian Heritage Celebration at Dubrovnik
A special Croatian Heritage Celebration on Thursday, Oct. 13 featuring a big seasonal buffet and live entertainment will highlight October at Dubrovnik in New Rochelle (starting at 7 p.m.; $40 per person). Westchester's first restaurant devoted to Croatian cuisine and culture, a multi-level 85-seat establishment with seasonal outdoor patio, state-of-the-art temperature controlled wine cellar, al fresco wood fire rotisserie BBQ, lush seasonal herb garden and bar/lounge. Chef Selendic will transport you to the beautiful Adriatic in flavorful style. Veteran restaurateur and operating manager Nada Bernic (previously of The Terrace in upper Manhattan), insists they use the finest ingredients in the seasonal marketplace. Most everything is house made from the bread to desserts. Try the Warm Octopus Salad; Steamed Mussels; Bay Scallops on the Shell; Fresh Cod Filet with grapes, olives, pearl onions; Mama Tereza's lobster, shrimp, scallops, fish, clams and mussels steamed in a seasonal broth over pasta; Rack of Lamb; or whole roasted fish prepared out on the BBQ. Open 7 days for lunch and dinner. Handsome private party and meeting facilities for up to 120 guests include a wine cellar room and garden room for banquets. Valet parking. Dubrovnik, 721 Main Street, New Rochelle; 914-637-3777.
Brew at the Zoo, Oct. 29
The Bronx Zoo will hold its first ever 'Brew at the Zoo' seasonal Halloween party for adults 21 and over on Saturday, Oct. 29 between 7 and 11 p.m. There will be 40 beer vendors with over 100 varieties of beer to sample, food trucks, live music and DJ's, and a special 'Glow in the Dark' Halloween event. Costumes are encouraged. General admission tickets are: $44.99, VIP: $74.99, and a special rate for designated drivers: $29.99. For further info: www.bronxzoo.com/brew.
Morris Gut is a restaurant consultant and former restaurant trade magazine editor. He has been tracking and writing about the food and dining scene in greater Westchester for over 25 years. He may be reached at: 914-235-6591. E-mail: gutreactions@optonline.net.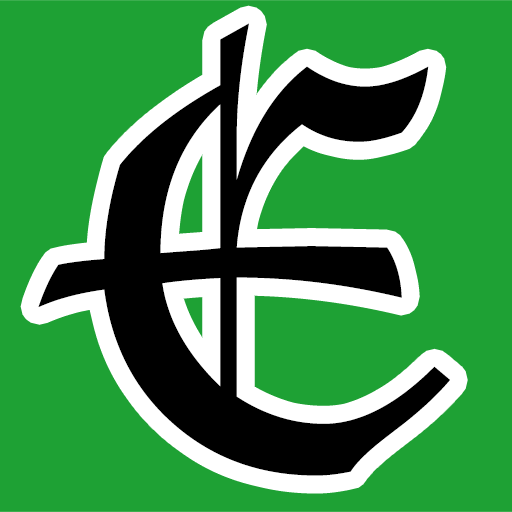 Examiner Media – Keeping you informed with professionally-reported local news, features, and sports coverage.