Menu Movers & Shakers: More Holiday Bites and Pieces
We are part of The Trust Project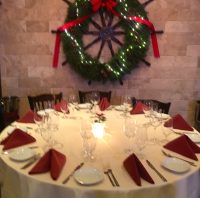 By Morris Gut – The Holiday Season is here, so whether you've been naughty or nice it's time to make plans with friends and family. If you are going out, here are some festive suggestions for every palate, each offering a good dose of Holiday cheer.
Ernesto's Gets Dressed Up for the Holidays. Genial hosts Ernesto Capalbo and Charlie Gambino have refurbished long-running Ernesto's Ristorante, 130 W. Post Road, White Plains, 914-421-1414, giving it a pleasant contemporized look loaded with holiday cheer. The spirited bar area offers happy hours Tuesday through Saturday, 3 to 7 p.m. with reasonably priced beers, wines and $5 martinis. Half-price appetizers at the bar Thursday and Friday during Happy Hours, too. It is a good spot for networking. There is a Kitchen Counter Lunch served Tuesday through Friday from noon to 3 p.m. for $10, and 3-course Early Bird dinners are served 3 to 6 p.m. Tuesday through Friday priced at a reasonable $17.95. The regular menu of Italian-American specialties is always available as are private party facilities for up to 75 guests. Let the veteran floor staff led by Elio, Geovan and Juan see to your needs. The restaurant will be open Christmas Eve and New Year's Eve with special holiday menus. New piano bar. In the process of renovating the dining rooms, Ernesto moved his popular pizza shop down to the corner and named it Pizza Cucina where you can still get all your favorites fresh-made. Pizza Cucina is located at 102 Post Road, White Plains; 914-752-4611; on and off premise catering; Free and municipal parking.
Irish Holiday Fare. Dunne's Restaurant & Pub, 15 Shapham Place, White Plains, 914-421-1451, is a neighborhood treasure, an authentic Irish tavern with all the traditional Gaelic accouterments intact. Over the years owner Sean Dunne has taken great strains not to get caught up in the modernist Irish mode so prevalent these days. It is a friendly, home-style place with a good kitchen to boot, dishing out generous servings of traditional Irish-style fare at prices that will leave some money in your wallet. Sean and his staff know how to pour that pint of Guinness. Don't miss their fabulous Corned Beef Reuben Sandwich, Plain Jane Burger served on a Kaiser roll, Beer Battered Fish & Chips, Grilled Irish Bangers, Cheddar Cheese Meatloaf served with Irish beans and mashed potatoes, even a hearty Flaming Steak. There is an exciting live Irish music session every Wednesday night. And Oktoberfest is celebrated the first Thursday of every month. Open 7 days for lunch, dinner and Sunday brunch. Municipal parking
A Holiday with Truffles. The buzz has been spreading among food aficionados throughout the area. The Fratelli Bruno: Cosimo and Gerardo, and their family have combined their considerable talents in opening Le Sirene Ristorante on Palmer Ave. in Larchmont. The Bruno family are veteran restaurateurs who also own such venerable dining rooms as San Pietro, Caravaggio and Sistina in Manhattan. They have ties to their native Southern Italy and they know how to cook in the authentic Italian way: "Let natural food flavors express themselves," is their culinary philosophy. Owner Cosimo Bruno is general manager and host, but also shares kitchen duties with Executive Chef Alberto Pepe, his nephew, who also grew up in Salerno. Hospitable Maitre d' is Gabriele Pepe, also a nephew. Let the warmth guide you to your seat and let the professional staff give you a tour of the menu. The bar/lounge is to your right as you enter. The Bruno's know their wines. Cosimo Bruno is a Certified Sommelier. The 'pizzaoli' is at his wood fired pizza oven at the end of the bar ready to prepare over a dozen of his tasty individually styled pies. Request the one with shaved truffles on top. Le Sirene is located at 1957 Palmer Ave., Larchmont; 914-834-8300.
Holidays Croatian-Style. For years Jerry Tomic, a native of Croatia, dreamed of bringing a true taste of home to Westchester. He premiered Dubrovnik, 721 Main Street, New Rochelle, 914-637-3777. Talented Chef Selendec will transport you to the beautiful Adriatic in flavorful style. General manager Nada Bernic insists they will be using all the finest ingredients in the seasonal marketplace. Most everything is house made from the bread to desserts. Try the Warm Octopus Salad; Steamed Mussels; Bay Scallops on the Shell; Fresh Cod Filet with grapes, olives, pearl onions; Holiday Style Fresh Salmon; Mama Tereza's lobster, shrimp, scallops, fish, clams and mussels steamed in a seasonal broth over pasta; Grilled Rack of Lamb; or whole roasted fish prepared out on the BBQ. "Fresh food, simply prepared is the Croatian way", says Nada. A special 4-course dinner will be served Christmas Eve. A gala New Year's Eve Celebration includes 5-course dinner, live entertainment: $200 per person. Early seatings; Open 7 days for lunch and dinner; reservations suggested; Private party facilities; valet parking.
A Holiday Taste of India. Celebrate with flavors of exotic India. Owner Mohammed Alam of Mughal Palace, 16 Broadway, Valhalla, will be serving flavorful regional specialties all month long. The all you can eat Indian brunch will be served from 11:30 a.m. to 3 p.m., more than a dozen selections from salad, main courses to desserts with all the trimmings. Cost is $15.95 per person. Dinner is a la carte and begins at 5 p.m. Look for such specialties as: Lasuni Gobi, cauliflower florets tossed with bell peppers, onion, garlic and green herbs; Chicken Barbacue Kabab, marinated boneless chicken cooked in the tandoor oven; Lamb Bhuna, pieces of lamb cooked in a medium spiced sauce of bell peppers, tomatoes and fresh Indian herbs; and Mango Chicken, boneless chunks of chicken cooked with fresh mango, ginger, garlic and dry spices. A glass of lassi with help wash it all down, and don't forget the delicious house made Indian breads to scoop up the sauces. Mughal Palace continues to be one of the finest spots to enjoy the exotic sights, sounds, scents and flavors of regional India. Bar/cocktails; Open 7 days; 914-997-6090.
Morris Gut is a restaurant marketing consultant and former restaurant trade magazine editor. He has been tracking and writing about the food and dining scene in greater Westchester for 30 years. He may be reached at: 914-235-6591. Email: gutreactions@optonline.net.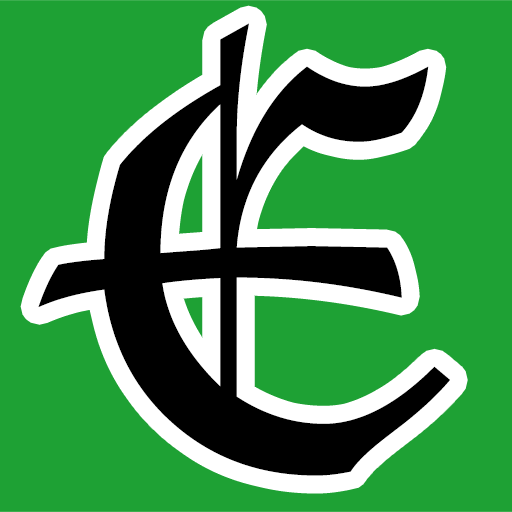 Examiner Media – Keeping you informed with professionally-reported local news, features, and sports coverage.