Menu Movers & Shakers: Dining Out Suggestions for Mother's Day
We are part of The Trust Project
Mom deserves her special day. If you are planning to dine out on Mother's Day, Sunday, May 8th, here are a few suggestions in greater Westchester that cover a wide variety of tastes. Special Hint: Mother's Day is a big restaurant day, so be sure to reserve a table early. If possible, you can even take Mom out before or after actual Mother's Day to keep it less stressful. Enjoy!
Mulino's of Westchester, 99 Court Street, White Plains, 914-761-1818. This restaurant has been lavishing itself on a discriminating upscale crowd since 1993 under the careful guidance of proprietor Louis Gigante. A lovely multi-level dining room lush with flowers and outdoor fountain which can be seen through a giant window. Let seasoned general manager 'Gimmy' Cavagna and has staff take you through such pleasures as the extraordinary Cold Seafood Platter, loaded with fresh chilled lobster, colossal U5 shrimp, Alaskan King Crab Legs, sweet lump crabmeat, east and west coast oysters, littleneck clams, Jonah crab claws, all beautifully decorated and served over crushed ice with 3 dipping sauces; Black Linguine with Baby Lobster Tails; Garganelli alla Carbonara, tossed with pancetta, eggs and parmigiano reggiano; Nodino di Vitello Valdostana, stuffed double cut veal chop; Dover Sole pan sautéed and de-boned; and the smooth house made Italian cheesecake. Open Monday through Saturday and Mother's Day, 1 to 8 p.m. Municipal and valet parking, www.mulinosny.com.
Alex's Bar & Grille, 577 North Broadway, N. White Plains, 914-358-1444. Proprietor Alex Ahmetaj, a veteran of the restaurant-hospitality field, updated the menu at his 120-seat restaurant and bar/lounge offering big cuts of aged steaks and chops along with generously served Northern Italian/Continental fare. The staff brings years of experience and a European flair to White Plains. Customers enter the multi-section dining room through the inviting bar/lounge with its black industrial ceiling, banquets and soft lighting. The handsome dining room is split into cozy sections with white tablecloths, colorful deVelleneuve impressionist paintings and warming sconces. Mediterranean clay colored banquets and chairs compliment wooden walls and plush beige curtained windows. There is a seasonal outdoor deck facing North Broadway at the corner of Fisher Ave. Check out such specialties as: Pan Fried Calamari with hot cherry peppers, Linguini alla Vongole, a delicious fresh Branzino prepared tableside, classic Veal Parmigiana, grilled Filet Mignon, NY Sirloin Steak, or the Pork Chops. Save room for the house made Tiramisu or Cheesecake. Daily happy hours in the bar/lounge 4 to 7 p. m., www.alexsbarandgrille.com.
Mughal Palace, 16 Broadway, Valhalla, 914-997-6090. Offer Mom a taste of exotic India. Owner Mohammed Alam of Mughal Palace will be serving Mother's Day brunch and dinner. The all you can eat Indian brunch will be served from 11:30 a.m. to 3 p.m., more than a dozen selections from salad, main courses to desserts with all the trimmings. Cost is $15.95 per person. Dinner will be a la carte and begin at 5 p.m. Look for such specialties as: Lasuni Gobi, cauliflower florets tossed with bell peppers, onion, garlic and green herbs; Chicken Barbecue Kabab, marinated boneless chicken cooked in the tandoor oven; Lamb Bhuna, pieces of lamb cooked in a medium spiced sauce of bell peppers, tomatoes and fresh Indian herbs; and Mango Chicken, boneless chunks of chicken cooked with fresh mango, ginger, garlic and dry spices. A glass of lassi with help wash it all down, and don't forget those delicious house made Indian breads to scoop up the sauces. Mughal Palace continues to be one of the finest spots to enjoy the exotic sights, sounds, scents and flavors of regional India. Open 7 days, www.mughalpalace.com.
Ernesto's Ristorante, 130 W. Post Road, White Plains, 914-421-1414. Genial hosts Ernesto Capalbo and Charlie Gambino have refurbished Ernesto's Ristorante giving it a pleasant contemporized look. There will be a special 3-course Mother's Day option for $40 all day, along with the regular a la carte menu. Generously plated main courses include: Veal Chop Valdostana topped with prosciutto, mozzarella and mushroom sauce; traditional Costolette di Maiale all' Aceto, double cut pork chops with sweet or hot vinegar peppers, chardonnay, caramelized onion, garlic and beef stock sauce; a fine version of Filet of Sole Francese in a white wine and lemon sauce; and their signature Combinazione Oreganate, with shrimp, jumbo sea scallops broiled with chardonnay wine, lemon, fresh herbs, touch of garlic and seasoned bread crumbs. The spirited bar area offers happy hours Tuesday through Saturday, 3 to 7 p.m. with reasonably priced beers, wines and $5 martinis. It is a good spot for networking. There is a Kitchen Counter luncheon for $10.95 served Tuesday through Friday from noon to 3 p.m., and 3-course Early Bird dinners are served 3 to 6 p.m. Tuesday through Friday priced at a reasonable $19.95. Private party facilities for up to 75 guests. On and off premise catering. Free and municipal parking, www.ernestosristorante.com.
Rio Bravo, 1879 Palmer Ave., Larchmont, 914-341-1546. A great choice for f Cinco de Mayo or Mother's Day, Rio is a sprawling 200-seat environment strewn with colorful Mexican art and artifacts, and multiple seating areas with a big bar/lounge for socializing. Brothers Edgar and Hector Brambila also operate a Rio Bravo in Fairfield, CT and another in Westport. The menu is loaded with flavorful surprises: Milanesa Chicken Tacos, hand battered fried chicken wrapped in a tortilla covered with melted cheese, roasted poblano crema, pico de gallo and mixed cabbage; Torero Steak Fajitas, a giant portion of wood grilled marinated skirt steak; Southwestern Caesar Salad, a spicy twist to the traditional Caesar with corn, tomatoes, cotija cheese and chicken Milanesa, tossed with chipotle-ranch dressing; and Square Knot Salmon, achiote and lemon seared salmon with roasted pineapple. General manager Omar and his staff will take good care of you. Happy Hours in the galloping bar/lounge Monday through Friday from 3 to 6 p.m. feature half price house drinks and appetizers. Taco Tuesdays offer $1 tacos at the bar. Large selection of Tequilas at the bar and you can also build your own Margarita. www.riobravotacosandtequila.com.
Trattoria Vivolo, 301 Halstead Ave., Harrison, 914-835-6199. Chef-owner and personable host Dean Vivolo of Trattoria Vivolo serves his robust regional Italian cuisine out of a vintage diner just across from Harrison's Metro-North station. Sit at the counter, tuck into a booth, or take a table in the rear greenhouse and enjoy the surprising contemporary and traditional flavors emanating from his kitchen: tasty thin-crusted pizza; Crostino di Polenta topped with wild mushrooms, gorgonzola and tomato sauce; Grilled Rack of Lamb; Braised Lamb Shanks; Boneless Rabbit; Lasagna Bolognese al Forno; and wonderful Spaghetti a la Vongole. Good wine list. Sparkling lights evenings. Open 7 days for lunch and dinner. Free parking. www.trattoriavivolo.com.
Mamma Francesca, 414 Pelham Road, New Rochelle, 914-636-1229. When Nick DiCostanzo was growing up on the Island of Ischia on the Coast of Naples in Italy, his earliest memories where of the simple seaside meals he would enjoy with his family, farm-to-table and of course sea-to-table. As proprietor of Mamma Francesca Italian Restaurant in New Rochelle for over 30 years, located on the banks of Long Island Sound with 6-story views of the 'Queen City's' seafaring boat clubs, this culinary philosophy still holds true, albeit with a sprinkling of contemporary taste. There is a talented new kitchen staff preparing a seasonal menu of robust specialties: fresh Ischia Salad; individual sized pizza; Giant Meatballs; good retro versions of Chicken, Veal or Shrimp Parmigiana; Mamma's Chicken Breast Europeo, stuffed with prosciutto, mozzarella, mushrooms and spinach in a Marsala wine sauce; a big platter of Misto Frutti di Mare loaded with shrimp, clams, calamari and mussels in a red sauce over linguini; and Pork Chops or Sirloin della Nonna, served with sliced potatoes, peppers, mushrooms and onions. Daily Happy Hours. Party facilities & off-premise catering. Free parking. www.mammafrancesca.com.
Dubrovnik, 721 Main Street, New Rochelle, 914-637-3777. Jerry Tomic, a native of Croatia, always dreamed of bringing a true taste of home to Westchester. The flavorful cuisine of the Dalmatian Coast served in a refined atmosphere. He premiered Dubrovnik and it became a hit: Westchester's first restaurant devoted to Croatia, a multi-level 85-seat establishment with enclosed outdoor patio, state of the art temperature controlled wine cellar, al fresco wood burning BBQ for meats and fish, lush seasonal organic herb garden, and bar/lounge. Talented Chef Antonio Selendic mans the kitchen and he will transport you to the beautiful Adriatic in flavorful style. Jerry Tomic and partner Nada Bernic insist in sourcing all the finest ingredients in the seasonal marketplace. Most everything is house made from the bread to desserts. Try the Warm Octopus Salad; Steamed Mussels; Bay Scallops on the Shell; Fresh Cod Filet with grapes, olives, pearl onions; Mama Tereza's lobster, shrimp, scallops, fish, clams and mussels steamed in a seasonal broth over pasta; Grilled Rack of Lamb; or whole roasted fish prepared out on the BBQ. "Fresh food, simply prepared is the Croatian way," says Tomic. Special Mother's Day menu. Open 7 days for lunch and dinner. Reservations suggested. Private party facilities. Valet parking. www.durbrovnikny.com.
La Riserva, 2382 Boston Post Road, Larchmont, 914-834-5584. The Vivolo family of venerable La Riserva in Larchmont have completed a major renovation of the premises and it is stunning. 'La famiglia' Vivolo have been serving 'the Italian classics' here for over 38 years and the refreshing atmosphere and friendly ambiance keep it a treat. Taking more of a hand in the operation with Michael and Margaret Vivolo are their son and daughter-in-law Dean and Odelya Vivolo. Dean has been Chef/Proprietor of bustling Trattoria Vivolo on Halstead Ave. in Harrison for the past 14 years serving contemporary Italian cuisine out of a vintage diner. While Odelya was part of the design team at La Riserva. The dining rooms at La Riserva have been beautifully refurbished: resplendent with new white tiled bar, plush new dark wood floors, chairs and tabletops. The ceiling is now a lush red and the new brick walls are highlighted by vintage black and white photos depicting scenes from Vivolo's hometown of Accadia-Foggia in Italy. Private party facilities. Open 7 days for lunch, dinner and Sunday brunch. Free parking. www.lariservarestaurant.com.
Morris Gut is a restaurant consultant and former restaurant trade magazine editor. He has been tracking and writing about the food and dining scene in greater Westchester for over 30 years. He may be reached at: 914-235-6591. E-mail: gutreactions@optonline.net.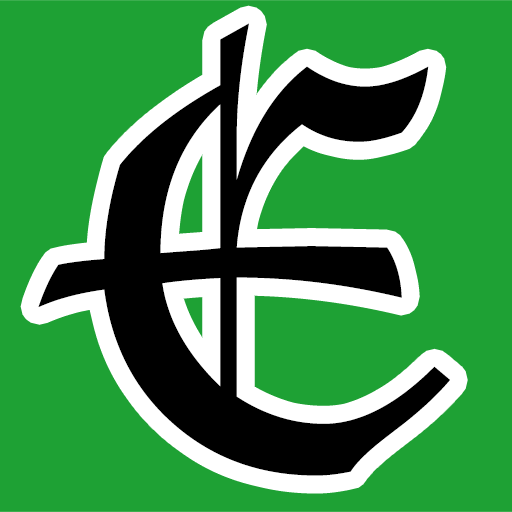 Examiner Media – Keeping you informed with professionally-reported local news, features, and sports coverage.