MENU MOVERS AND SHAKERS: Mother's Day Venues for Every Palate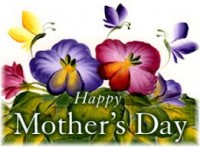 By Morris Gut
Mother's Day falls out on Sunday, May 12 but we like to think in terms of  "Mother's Day Weekend." It takes some of the pressure off your planning, not to mention the traffic. Here are a variety of dining suggestions for that special day and reserve early.
Moderne Barne, 430 Bedford Road, Armonk; 914-730-0001 Celebrate Mother's Day at Moderne Barn from Noon to 8 p.m. offering a 3-course prix-fixe menu. Dishes include Fried Soft Shell Crab green papaya, cabbage, red onion, red pepper & cucumber slaw, toasted peanuts, ponzu aioli, Seafood Risotto mussels, clams, shrimp, calamari, tomato, Ricotta Gnocchi porcini mushrooms, asiago cheese, sherry cream sauce, and Old Fashioned Strawberry Shortcake, and more. The menu is $55 per person (plus tax and gratuity), and $30 for children under 12. www.modernebarn.com.
Mulino's of Westchester, 99 Court Street, White Plains; 914-761-1818 This restaurant has been lavishing itself on a discriminating upscale crowd since 1993   under the careful guidance of proprietor Louis Gigante. A lovely multi-level dining room lush with flowers and outdoor fountain which can be seen thru a giant window. Let seasoned general manager 'Gimmy' Cavagna and has staff take you through such decadent pleasures as the extraordinary Cold Seafood Platter, loaded with fresh chilled lobster, colossal U5 shrimp, Alaskan King Crab Legs, sweet lump crabmeat, east and west coast oysters, littleneck clams, Jonah crab claws, all beautifully decorated and served over crushed ice with 3 dipping sauces; Black Linguine with Baby Lobster Tails; Garganelli alla Carbonara, tossed with pancetta, eggs and parmigiano reggiano; Nodino di Vitello Valdostana, stuffed double cut veal chop; Dover Sole pan sautéed and de-boned; and the smooth house made Italian cheesecake. Open Monday thru Saturday and Mother's Day, 1 to 8 p.m. Municipal and valet parking. www.mulinosny.com
Emma's Ale House, 68 Gedney Way, White Plains; 914-683-3662 Proprietor Casey Egan serves a menu of classic American comfort foods that begins with fresh baked soft pretzels served to every table. One bite and memories of your childhood come rushing forward. They are wonderful as are such daily plates du jour as: Monday: Meatloaf, mashed potatoes; Tuesday: Buttermilk Fried Chicken; Wednesday: Baby Back Ribs; Thursday: Classic Roast Turkey Dinner; Friday: catch of the day; Saturday: meat of the day; and Sunday: Grandma's pasta. Problem is I also may have a yen for such house specialties at their big hunk of Short Ribs and mashed; Chicken Pot Pie with Murray's chicken, carrots, potatoes, peas and flaky pastry top; or good old Fish & Chips, served with house made tartar sauce, cole slaw and hand cut fries. And the kicker is it is all served with a good dose of flair and flavor. Open for Sunday brunch, lunch and dinner seven days. www.emmasalehouse.com
Magnotta's Pizzeria/Restaurant, 192 Maple Ave., White Plains; 914-761-8661 The Magnotta family, affable father and son Angelo and Angelo, Jr. have been marking more than 40 years in White Plains. Its good old-fashioned Italian-American fare served with all the trimmings. Special dinners come with side of spaghetti, penne, crisp house salad or French fries and a choice of such popular entrees as: Chicken, Veal or Shrimp Parmigiana; Calamari in marinara or fra diavolo sauce; Chicken Scarpariello; or Eggplant Parm. They start at $10.95. The Magnottas also serve flavorful pizza pies, stuffed calzones, strombolis too, peppered with a great big smile. The dining room is divided in two after a recent renovation and seats about 40 guests comfortably. There is a cozy service bar and a Hall of Fame cabinet sitting off to the side filled with local history and folklore. Behind the counter pizza boxes are piled high with Magnotta's kitschy retro logo. There are about 23 different pies to choose from. There are also omelets, grilled burgers, hot and cold wedges and sandwiches, wraps, pasta a la carte, and complete dinners.  The best part: portions are generous and prices are very reasonable. Daily blackboard specialties that augment the regular menu. www.magnottasrestaurant.com
Mario's, 2342 Arthur Ave., Bronx; 718-584-1188 Take mom back to the "old neighborhood." This 94-year-old dining institution in the heart of the Little Italy section of the Bronx is still going strong serving robust Neapolitan Italian dishes melded with delicious gravies. Affable host Joseph Migliucci, his wife and siblings, and their friendly staff tend to the kitchen and the front-of-house. All is quite friendly. Be seated an enjoy such old-fashioned delights as: Speidini alla Romana, skewered deep fried mozzarella sandwiches; a rustic platter of Rigatoni with Broccoli Rabe and Sweet Sausage, Gnocchi di Patate dumplings, tender Osso Buco, Veal Scalloppini Sorrentino with eggplant, or one of their popular stuffed Rollatini. It's not officially on the menu, but if you request it they also make a great pizza. Private party facilities. Open Tuesday thru Sunday. Special menu on Mother's Day. Free and valet parking evenings. www.mariosrestarthurave.com
Ciao, 5-7 John Albanese Place, Eastchester; 914-779-4646 Zef and the amiable crew at this big bustling trattoria are marking their 25th Anniversary with generous platters of Italian/American cuisine served with gusto. Be seated and have Peter, the genial general manager suggest such open kitchen specialties as: Hot Antipasto for two, three or more, loaded with delectable fruits of the sea; fresh Arugula Salad with goat cheese, marinated Portobello mushrooms, sprinkled with balsamic vinegar; house made Pappardelle with fresh tomato, basil and chunks of fresh mozzarella; Salmon ala Ciao, with white wine, lemon, capers and asparagus; or Veal Salvaggio, decadently good with cognac, garlic, sage, shitake and porcini mushrooms. From the grill come such hefty cuts as: Broiled Veal Chop, Black Angus Shell Steak , Sausages Frioli served with peppers (hot or sweet), mushrooms, onions and sliced potatoes; and Pork Chops with vinegar peppers. If you have room left, try one of the house made desserts. Cozy, friendly bar with Carole Ann at the helm. Party facilities. Open 7 days a week. Mother's Day menu. Major credit cards.  Free and valet parking. www.ciaoeastchester.com
Agostino's, 336 Pelham Road, New Rochelle; 914-235-6019 Chef Anna Catalano surprised us all year preparing everything in her regional Italian kitchen from scratch: her sauces, the pastas, right down to the fresh cannoli shells and desserts. Be seated and let Anna, her husband Antonio and brother Gasperino Di Fabio serve you such changing authentic home style favorites as: Portobello e Polenta alla Griglia con Gorgonzola; Spaghetti alla Chitarra alla Pescarese con Frutti di Mare, seafood in a light marinara sauce; homemade Ravioli di Aragosta in Salsa Rosa, with lobster in a light cream sauce with touch of tomato; classic Zuppa di Pesce all Mamma Lucia, with clams, mussels, shrimp, calamari, scallops, octopus and fish of the day with linguini; Pollo alla Scarpariello prepared here on the bone sautéed with garlic in a white wine sauce; or Involtini di Anna alla Fantasia, stuffed with provolone and shitake mushrooms. And, oh those wonderful cannolis. Fresh pasta for take-home by advanced order. Cozy bar/cocktails. Open seven days a week. Mother's Day specialties. Free parking. Valet evenings. www.agostinositalianristorante.org
Gusano Loco, 1137 W. Boston Post Road, Mamaroneck; 914-777-1512 Bring Mom to a fiesta! The enclosed private patio inside holding up to 40 guests is just the right setting for a south-of-the-border party at the 'crazy worm'." Owner Ana Lopez and her friendly staff will take you on a tour of regional Mexican cooking. Fine versions of Stuffed Enchiladas are here, as are the Fajitas, but we suggest you move on to Gusano's signature Mexican dishes: Birria de Res, tender chunks of beef short ribs baked in an ancho, tomato, garlic and ginger sauce; Budin Azteca, marinated skirt steak layered with cheese, topped with avocado salsa; King Crab Enchiladas, filled with king crab meat sautéed with fresh garlic butter, onion, tomato and poblano pepper topped with tomatillo salsa and melted cheese; Seafood Chiles, poblano peppers stuffed with shrimp and scallops, sautéed in a light garlic and guajillo sauce; Fish Tacos, with fresh filet of scrod, sautéed with wine; or their delicious Enhiladas Suizas with chicken. Open seven days for lunch and dinner. Seasonal outdoor seating. Karaoke every Thursday night at 9 p.m. Free parking. www.gusanoloco.net
Trattoria Vivolo, 301 Halstead Ave., Harrison, 914-835-6199 Here's a kitschy spot for Mother's Day. Chef-owner and personable host Dean Vivolo serves his robust regional Italian cuisine out of a vintage diner just across from Harrison's Metro-North station. The semi-private rear greenhouse holds up to 50 guests. Sit at the counter, tuck into a booth, or take a table in the greenhouse and enjoy the surprising contemporary and traditional flavors emanating from his kitchen: fresh spring salads; Crostino di Polenta, topped with wild mushrooms, gorgonzola and tomato sauce; Lasagna Bolognese al Forno; Osso Buco, tender braised veal shank; occasional Roasted Porchetta; and warm fresh Zabaglione with fresh fruit for dessert. If the name Vivolo sounds familiar, Dean's dad Michael Vivolo is owner of the venerable La Riserva in Larchmont. The restaurant takes on a special glitter evenings. Seasonal outdoor seating weekends. Good wine list. Open 7 days. Free parking. www.trattoriavivolo.com
La Riserva, 2382 Boston Post Road, Larchmont, 914-834-5584 The dining rooms here have just been enhanced. There are now beautifully framed one-of-a-kind vintage photo blow-ups highlighting the walls from owner Michael Vivolo's hometown in Italy, some dating back to the 1920s and 30s. They are a must see! The private room can hold up to 60 guests comfortably. Chef/proprietor Michael Vivolo and his wife Margaret have been serving 'the Italian classics' here for 35 years and the soothing atmosphere and friendly ambiance keep it a treat. Michael will help you plan a special menu around some of his most popular dishes: flavorful Polenta with shrimp and mushrooms; Veal Chop alla Griglia, with mushrooms and roasted potatoes; or the Branzino Mediterraneo. Come check it out for yourself. Tuesday nights the house serves fixed price dinners for $17.50 per person, and lunch can be had for $12. Open 7 days for lunch and dinner. Free parking.

Don Coqui, 107 Mamaroneck Ave., White Plains, 914-648-4848 Restaurateur and consummate host Jimmy Rodriguez and his daughter Jewelle have brought their spirited taste of Puerto Rico to a sprawling new space in downtown White Plains were you can eat, drink and dance to the rhythms of modern San Juan. The kitchen repertoire offers flavorful takes on such traditional and contemporary dishes as: Stuffed Empanadas; Pernil, shredded roasted pork; Ropa Vieja, shredded beef with shrimp, octopus, calamari, clams and mussels; Chicken & Rice; Don Coqui Paella, loaded with shrimp, clams, mussels, lobster, chicken and chorizo; Mofongo topped with shrimp, steak or pork; and Braised Oxtail with white rice and avocado. Colorful cocktails. Bar/lounge. Open 7 days a week for dinner and all day Mother's Day from 11 a.m. Major credit cards. Don Coqui, New Rochelle just off 95 is at 115 Cedar Street. www.DonCoqui.tv
Anna Maria's Restaurant, 18 Chatsworth Ave., Larchmont, 914-833-0555 Chef/owner Anna Maria Santorelli, former Executive Chef at Gracie Mansion during the Dinkins and Guiliani administrations, has been dishing out her Neapolitan specialties to Westchester diners for 7 years offering passionate renditions of Mamma Santorelli's Melanzana Alla Parmigiana; Bietola Della Casa, mixed greens with roasted beets, goat cheese and walnuts; her signature Linguine with Crab Meat, Shrimp and shitake mushrooms in a light tomato sauce; and summery Pollo Capricciosa, breaded free range chicken cutlet topped with chopped tomatoes and fresh mozzarella in a lemon dressing. Photos of her celebrity encounters highlight the dining room walls. A special Mother's Day menu will be served along with a good helping Anna Maria's hospitality. Open Tuesday thru Sunday for dinner only; all day Mother's Day. Free parking. www.annamariasrestaurant.com
Clino's Pizza, Pasta & Things, 529 Boston Post Road, Port Chester, 914-939-8000 Charlie 'Clino' Maselli has been in the Kohl's Shopping Center since 1976, an Italian pizzeria/restaurant operation where a friendly veteran staff offers Italian-American specialties for everyone in the family. Masseli's Deli is next door and he also owns Michelangelo's Pizza, Pasta & Things in Silver Lake. The staff is always quite amiable and will help you through the retro menu: tasty garlic rolls; pizzas with every imaginable topping; pastas of every stripe; Chicken, Veal or Shrimp Parmigiana; Surf & Turf with steak and lobster tail; Veal & Sausage Cacciatore; and Scungilli & Calamari Marinara or Fra Diavolo. It is reasonably priced, too. Open 7 days. www.pizzapastathings.com
La Piccola Casa, 410 W. Boston Post Road, Mamaroneck, 914-777-3766 Chef/owner Walter Ricci is originally from Peru and had an Italian grandfather. He has worked many popular kitchens thru the years including the former Umberto's in Rye and Giorgio's in Port Chester. A few years ago he moved his eatery into handsomely refurbished quarters in the landmark DeLancey House where author James Fenimore Cooper lived for a time across from lovely Harbor Island Park along Rt. 1. Enjoy such  house specialties as: Clams Oreganata as you have never had them; fresh Seafood Salad; a lavish Fettuccine Carbonara; tasty Pollo Scarpariello; Snapper Posillipo; or a Mt. Vesuvious-sized Osso Buco. A la carte menu Mother's Day. Ope for lunch and dinner. On and off-premise catering. Open 7 days. Free parking.
Odyssey Diner, 465 White Plains Road, Eastchester, 914-961-8855 The Doukas family, proprietors of the popular Eastchester Odyssey Diner on Rt. 22, are marking their 40th Anniversary at this location with an enhancement of the premises, a new catering/party room for up to 80 guests, and updated menus that stress value dining and diversity. You can have a breakfast gathering, luncheon or special dinner; the house would be delighted to help you plan your event. A breakfast menu is served from 6 a.m. to 11 a.m. but you can actually order breakfast all day and evening. A 4-course Fixed Price Early Bird Dinner is available Monday thru Friday from 4 p.m. to 6 p.m. at $16.95. The meal comes with a house bread basket, soup or crisp house salad, a choice of over 25 main courses, house dessert, coffee or tea. House made desserts. Mother's Day specialties. Handicapped accessible. Open 7 days. Free parking.
Morris Gut is a restaurant consultant and former restaurant trade magazine editor. He has been tracking and writing about the dining scene in greater Westchester for over 25 years. He may be reached at: 914-235-6591. E-mail: gutreactions@optonline.net