MENU MOVERS AND SHAKERS by Morris Gut
We are part of The Trust Project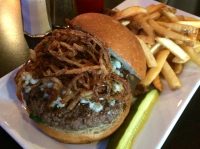 Burgers, Fresh Salads and Craft Brews at PRIME 16!
Dave Marotta and Thomas Shanley brought the Prime 16 Tap House concept to Pelham a few years ago and customers have been flocking in. The 60-seat restaurant espouses the virtues of 'gourmet' burgers and local craft beers, which are listed daily.
The Prime 16 mission statement: "At Prime 16, taste comes first. We use only all-natural Angus beef raised by a family of farmers committed to sustainable and humane practices. That means: No added hormones, no antibiotics, cows are fed all-vegetarian feeds."
Specialties change regularly. Great small bites and plates include: meaty Chicken Wings with choice of such sauces as chipotle agave, bourbon stout BBQ, classic buffalo, or General Tso with sesame seeds, served with house-made bleu cheese dressing, celery and carrots; Roasted Artichoke Dip; Ahi Tuna Tacos; Marinated Beets; Fried Pickles; and Buffalo Cauliflower.
Fresh prepared salads include: Marinated Kale Caesar, BLT Bowl and California Cobb, with chopped romaine topped with chopped smoked Applewood bacon, bleu cheese crumble, hard-boiled egg and avocado. Choice of house made dressings include: basil-lemon vinaigrette, creamy garlic, avocado-ranch, bleu cheese, or oil and red vinegar. Add-ons available, too.
Delicious and juicy 8-oz. Angus burgers in the spotlight here include: All American, topped with Vermont aged white cheddar, butterhead lettuce and sliced tomato, topped with Elm City yellow mustard and smoked ketchup; Cowboy, topped with Wisconsin cheddar, smoked Canadian bacon, fried egg and romaine lettuce with a side of pico de gallo; Maui, topped with Pepper Jack cheese, smoked Applewood bacon, pickled red onion, grilled pineapple and romaine lettuce, with a side of chipotle mayo; and The Smoker, topped with smoked Gouda, smoked Applewood bacon, sautéed onion, sautéed crimini mushrooms, romaine and sliced tomato with a side of garlic aioli. There is a signature Chipotle Bison Burger and vegetarian Quinoa Crunch Burger. You can also 'Build Your Own Burger' with a variety of cheeses and toppings.
Alternative Sandwiches include: Vermont Chicken Wrap, marinated grilled chicken, Vermont aged white cheddar, smoked Applewood bacon, grilled apple, sautéed onion and maple bourbon Dijon mustard in a whole wheat wrap; Ahi Tuna Po' Boy, blackened ahi tuna topped with tobacco fried onions, celery & carrot coleslaw, butterhead lettuce, sliced tomato and sriracha sauce on a brioche roll; Prime BLT, smoked Applewood bacon, avocado, butterhead lettuce, tomato and rosemary Dijon mayo on a pretzel roll; and a Kale Falafel Pita. Desserts include: fresh Apple Crisp, Bread Pudding, and a Chocolate special.
Special Hint: There is a Craft Beer Happy Hour offered Monday through Friday from 4 to 7 p.m. featuring half-priced drafts, selected wines and half off 12-piece wings.
Prime 16 is located at 156 Fifth Ave., Pelham. The restaurant kitchen is open for dinner 7 days a week, Monday through Friday, 4 to 10 p.m. weekends lunch and dinner: Saturdays, 11:30 a.m. to 11 p.m. Sundays, 11:30 a.m. to 9 p.m. Menu price range: $5.95 to $16.95. Kid's Menu from $5.95. Bar and cocktails. Daily Craft Beer list. Major credit cards. TVs. Weekday Happy Hours. Casual dress. Handicapped accessible. Municipal parking; free evenings. Reservations suggested for larger groups. Phone: 914-576-0700, www.prime16.com.
Ernesto's New Home at Pizza Cucina, White Plains
Ernesto Capalbo and Charlie Gambino closed the original Ernesto's on W. Post Road late last year. Now, paper signs on Capalbo's bustling Pizza Cucina pizza shop down the street are announcing 'The New Home of Ernesto's Restaurant'. Apparently, they are in the process of combining both Ernesto's formal menu of regional Italian specialties with the Pizza Cucina concept albeit in a smaller space. Elements of both will be available. On recent visits, I have also noticed former Ernesto's staff members working the front and back of the house. Should be interesting. Keep you posted. Pizza Cucina, 102 West Post Road, White Plains. 914-752-4611, New website under construction, www.pizzacucinamenu.com.
Luka's Italian Cuisine Coming
Meanwhile, Luka's Italian Cuisine is coming to Ernesto's former space at 130 W. Post Road, White Plains (914-607-3535). Renovation in nearing completion at this writing. Luka is related to the same family behind Tre Angelina on Mamaroneck Ave., on the other side of town. We will keep you posted…
Breakfast at The Ritz-Carlton, White Plains
Family friends from D.C. were staying at the Ritz-Carlton in White Plains during the holidays, so we made plans to meet over mid-morning breakfast. They serve it in The Lobby Lounge, just down from BLT Steak. It is an airy, bright, well-appointed room with well-spaced tables and modern fireplace. On weekends they offer a multi-course breakfast buffet with omelet station. A couple of us went for the a la carte breakfast/brunch menu. My friend ordered their classic Eggs Benedict with truffle, tomato, scallion, sautéed spinach, Canadian bacon and fresh made Hollandaise. She offered me a taste; I was always smitten with Hollandaise. This Benedict did not disappoint. I went for what they called a Renaissance Square Breakfast Bowl, a wonderful mixture of scrambled eggs, pepper jack cheese, kale, chorizo, jalapeno corn salsa, avocado and red bliss potatoes. It was herbal and delicious! I spooned it out heartily. We enjoyed a platter of fresh breads, croissants and pastries on the side, and surrounded the meal with fresh coffee and chatter. The waitstaff was very accommodating, too, especially to the child at the table. The Lobby Lounge at the Ritz-Carlton, 3 Renaissance Square, White Plains, 914-467-5717, www.ritzcarlton.com/westchester.
New Management at the Olde Stone Mill, Tuckahoe
Florio Rugova, a veteran of the hospitality business, has assumed management of the landmark Olde Stone Mill Restaurant in Tuckahoe and he has been busy refining the menu. It will become known at Florio's Restaurant at the Olde Stone Mill.
Florio, as most patrons know him, previously managed La Fontanella in Pelham. Most recently, he was affiliated with Jordan Hall 10803, also in Pelham.
Olde Stone Mill has evolved into an Italian/American kitchen with Continental overtones. The handsome bar/lounge is wood and stone. A passageway leads to the lovely 85-seat main dining room with airy picture windows, piano, warming hearth and beautiful table settings. The airy atrium room with red-checkered tablecloths has become a popular gathering place, too.
Enjoy Sunday at Grandma's with choice of rigatoni, sausage, meatballs and Nonna's fresh Sunday sauce; Chicken Capricciosa, breaded chicken cutlets topped with arugula salad, served with a large Roman artichoke heart. Look for such new specialties as: Clams Casino, Pork Osso Bucco, and Vitello Oscar Portions are generous.
There are private party accommodations. The Olde Stone Mill, 2 Scarsdale Road, Tuckahoe. Open daily for lunch, dinner and weekend brunch. Free parking. Phone: 914-771-7661, www.theoldestonemill.com.
Morris Gut is a restaurant marketing consultant and former restaurant trade magazine editor. He has been tracking and writing about the food and dining scene in greater Westchester for over 30 years. He may be reached at: 914-235-6591. E-mail: gutreactions@optonline.net.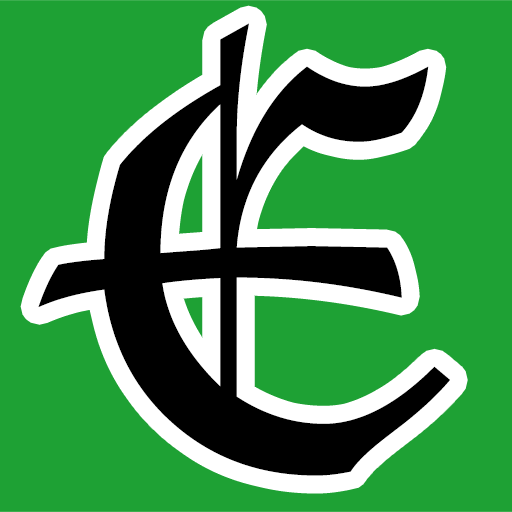 Examiner Media – Keeping you informed with professionally-reported local news, features, and sports coverage.