McIver Notches 1,000th Career Point at White Plains
News Based on facts, either observed and verified directly by the reporter, or reported and verified from knowledgeable sources.
We are part of The Trust Project
Putnam Valley's DeChent Nearing 2,000-Point Milestone
By Tony Pinciaro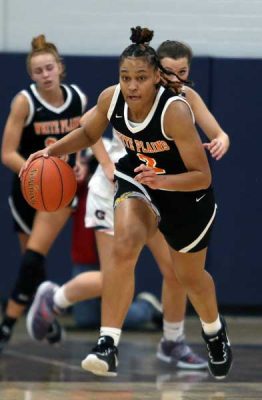 An Aliya McIver layup resulted in a celebration as her WHITE PLAINS' teammates ran to her screaming and cheering. The two points, against Fox Lane, gave the senior and Rider University signee 1,000 varsity points. She would finish with a season-high 35 points as well as seven rebounds and eight steals in a 71-25 league win. The victory over Fox Lane was one of three last week for the Tigers, now 8-3 this season.
McIver capped her milestone week with the most valuable performance in the Tigers' victory over St. Francis Prep in the Rose Classic Final in Brooklyn.
"These last two games were statement games for us," said McIver of the wins over Fox Lane and Horace Greeley (to open the week). "The team has a lot of trust in me and know I will make plays to get us where we need to be. Scoring 1,000 points is a great accomplishment and I couldn't have done it without the help of my coaches and teammates.
"I was able to do it at home in front of my family and friends, which made the moment even more special."
White Plains' Coach Benj Carter was happy for his humble senior and point guard, who is more concerned with running the offense and setting up her teammates to score.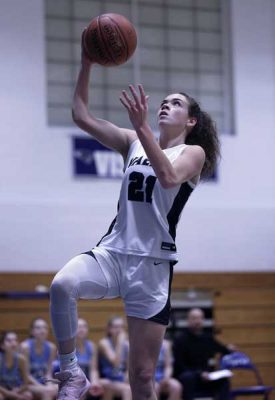 "It was good to see Aliya reach the milestone for her career," Carter said. "She thinks more about being a facilitator than having a scorer's mentality. I think that this was the moment to push her to score more as it is needed going into the sectionals. She can now check that goal off her bucket list and be that combined facilitator and scorer that we need her to be."
White Plains' defense elevated its intensity in the three wins as it held Fox Lane, Greeley and St. Francis to a combined 85 points. Combine that with the team's belief in each other and it enabled the Tigers to go 3-0.
"We know that if we want to win the gold ball everyone has to trust each other and that's what we're doing and that's what allowing us to win these games," McIver said.
McIver tossed in 24 points and also had six assists and nine steals and Ineivi Plata added 23 points, six rebounds and eight steals against Greeley.
Carter pointed out that his team's pressure defense gave Greeley a tough time, resulting in many turnovers.
McIver had a game-high 23 points against St. Francis Prep and Plata contributed 14 points and four assists.
MAHOPAC handled league-rival John Jay-East Fishkill, 52-42, improving to 9-3 this season.
Lauren Beberman scored a game-high 24 points and Fiona O'Boyle added 15 points and 10 rebounds for the surging, state-ranked (No.24) Indians (9-3).
"The team played really hard," Mahopac Coach Mairead Hynes said. "Even though not everyone showed up on the stat sheet, the girls all played incredible defense, holding a very good John Jay to 42 points.
"Laureen played really well. She is great off the dribble and is tough to stop on the wing. It was a nice bounce-back from a tough performance against Arlington."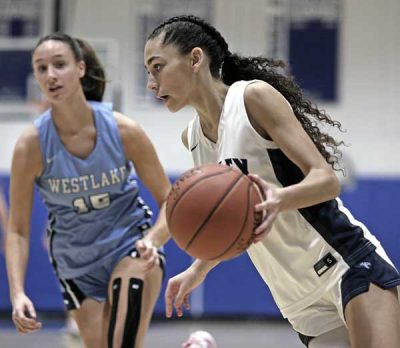 PUTNAM VALLEY ran its record to 13-1 and further cemented itself as the Section 1 Class B favorite.
The Tigers (13-1), currently a runaway top-seed, opened the week with a 58-31 win over Somers as Eva DeChent had 30 points, eight rebounds and four assists. Brianna Foody added 10 points and Simone Gabriel scored eight points.
Putnam Valley doubled up Haldane as DeChent scored 34 points and added six rebounds, six assists and six steals. Nai Torres registered a career-high 29 points and seven steals and Simone Gabriel added 10 points and 12 rebounds.
The Class B Tigers, ranked No.8 in NYS, closed out the week with their 13th win of the season against a solid Westlake team with DeChent scoring 26 points while inching ever so close to 2,000 career points (141 points shy). Torres added 15 points and Gabriel contributed 12 points.
BYRAM HILLS completed a rough December in which the Bobcats (4-8) were playing some of the top teams in Section 1.
The result was a few more losses than the Bobcats would have hoped. But, the Bobcats had a good week with wins over Lakeland (45-34) and Fox Lane (52-40). Byram Hills trailed Lakeland by nine points at halftime, then turned in its best defensive showing of the season as it held the Hornets to seven points in the second half.
"We had great wins over Fox Lane and Lakeland," Byram Hills' Coach Tara Ryan said. "Playing such a hard December schedule, with most opponents who are in the top 10 Class A teams, is starting to pay off in January. Our team is starting to click and defense has allowed us to win the last two games. We have great leadership and poise by junior Grace Corelli, who is averaging 14.5 points this season, and our down-low presence in senior Carmen Parrotta, who in the last two games has received two double-doubles."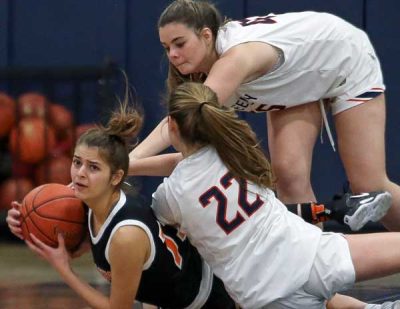 Corelli led Byram Hills against Lakeland with 14 points. She also had five rebounds. Parrotta had nine points and 11 rebounds, Kelsey Vaquero also scored nine points and Luciana Parrotta grabbed nine rebounds.
Carmine Parrotta scored a team-high 16 points and she also had nine rebounds against Fox Lane. Grace Corelli and Kelsey Corelli chipped in eight points apiece. Lucianna Parrotta had six points, seven steals and six assists and Amy Gagliardi finished with six points and six rebounds.
PLEASANTVILLE won its first two games of the season, 71-36, over Rye Neck and 52-48 over Valhalla.
Those were also the first victories in the career of first-year Coach Kelly Guarino, a former Section 1 standout for Albertus Magnus.
"All the players were locked in on the game plan," Guarino said of the Panthers (2-8). "We had great defensive efforts and held our opponents to one shot rather than giving up multiple possessions. I believe the girls are getting comfortable. The more we play together and the more we believe in changing the culture, the better and better we'll look."
Meghan Raefski had a season-high 28 points and Ruby Donohue contributed 13 points against Valhalla (3-9).
Raefski added her second consecutive 20-plus-points game with 24 against Rye Neck. Donohue added 18 points and eighth-grader Lexi Tomaselli had a season-high 11 points.
BRIARCLIFF (6-4) lost a close game to Westlake, 47-44, to open the week before winning its final two of the week against Valhalla and Saunders.
The senior tandem of Caroline Barbolato (22 points) and Cat Carrafiello (18 points) combined for 40 of Briarcliff's 46 points against Valhalla.
Carrafiello was the Bears' leading scorer with 18 points and Gemma Fant added eight points against Saunders.
SOMERS had a rough start to the week as it lost to 2022 Section 1 Class B champion Putnam Valley, 58-31. However, the Tuskers bounced back to beat Somers, 45-29, behind a solid defensive effort.
"Our full-court pressure did a great job of turning Sleepy over and getting easy baskets in transition," Somers' Coach Kevin Mallon said. "Offensively, as a whole, we did a really nice job of sharing/moving the ball."
Ava Giudice led Somers (4-7) with 11 points and Alexa Warycha added eight points.
Following a rough loss to league foe R.C. Ketcham, CARMEL responded with good practices and the result was a 59-51 victory over Poughkeepsie.
Maeve McGlynn scored 14 points and was one of three players in double figures against Poughkeepsie. Sadie Zion finished with 12 points and Amelia Rosario added 10 points.
"It was a great all-around team effort in that we had contributions from everyone," said Carmel Coach John Sullivan of the Poughkeepsie game. "Sometimes, during a long season, it's tough to keep your focus especially with the tough stretch we just went through as a team. But, these girls continued to work hard in practice and prepare for each opportunity. I'm proud of the effort and continue to be happy for the girls to see a positive result of that work."
McGlynn had 10 points and eight rebounds against Ketcham and Kylie Murphy scored 10 points.
WESTLAKE won its first two games of the week over Briarcliff (47-44) and Blind Brook (58-46), but experienced the same result many other teams have against Putnam Valley, a loss.
The victories gave veteran coach Sean Mayer 202 for his career and left the Wildcats at 10-3.
Maggie Plotkin scored a career-high 19 points and added 10 rebounds against Briarcliff.
Leading scorer Allie Castellone had a game-high 24 points against Blind Brook. Sami Oswald and Brooke Pfeiffer added eight points apiece.
HEN HUD was without leading scorer Kaitlyn Raguso, but the Sailors had three players in double-figures scoring in a 57-22 win over Roosevelt.
Sophomore Kayla McCarthy led Hen Hud (10-3) with 13 points. She also had four rebounds, four assists and seven steals.
Junior Kayla Tresgallo added 11 points, six rebounds and four steals and freshman Kate Stratton had 10 points and six rebounds. Freshman Elyse Smith scored seven points and senior Madison Porter led the team in rebounding, once again, with nine.
LAKELAND opened the week with a 73-51 victory over Yonkers as Nichole Ljuljic scored a career-high 34 points and Ava Lugo added 17 points. The Hornets (6-4) ran into a tough Byram Hills' defense as the Bobcats came away with a 45-34 victory. Ljuljic led Lakeland with 17 points.
FOX LANE went into its Port Chester game without senior Maddie Broghammer because of illness, but the Foxes responded with a 44-39 victory over Port Chester.
Lauren Antolino fueled the Foxes (4-6) with 14 points.
"Missing Maddie, our senior captain and one of our leading scorers, combined with a really sluggish start saw us trailing for much of the game," Fox Lane coach Kris Matts said. "Luckily, Lauren Antolino, our other captain, really stepped up defensively and offensively.
"We didn't reclaim the lead until the fourth quarter, thanks, mostly, to aggressive defensive possessions as our freshmen quartet shut POrt Chester down. Every girl played and every girl contributed to the win in the end. Winning ugly isn't ideal, but it's still winning."
Cora Moore added eight points, Morgan Clinton finished with seven points and Lily Moore connected on two 3-pointers to give Fox Lane the lead.
Fox Lane closed out its week with a loss to White Plains.
HORACE GREELEY went 1-1 for the week with a loss to Class AA power White Plains. The Quakers (6-5) returned to the court and beat Saunders.
Even though the Quakers did not have a player reach double digits in points against Saunders, they had balance led by Bella Schulman with nine points.
Meredith Feiner added eight points, 11 rebounds, five assists and three steals. Carolina Negrin and Emma Rose each had eight points and four rebounds and Lauren Bergin scored seven points and collected five rebounds.
YORKTOWN handled Eastchester and Sleepy Hollow with ease, holding both teams under 30 points. Husker Olivia Lucas scored a career-high 25 points against Eastchester. Martina Prybylski made five 3-pointers for a team-leading 15 points for the Huskers (6-2) against Sleepy Hollow. Lucas added 12 points.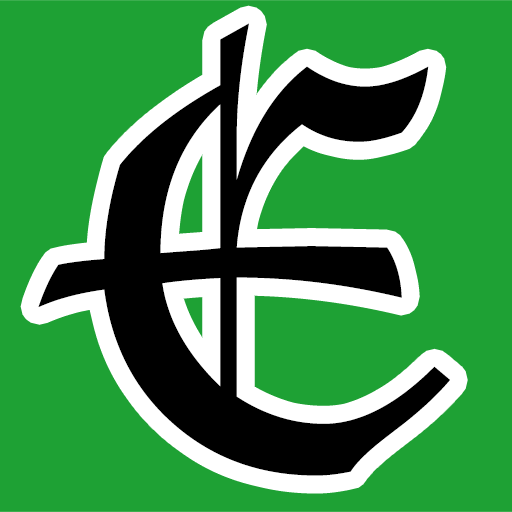 Examiner Media – Keeping you informed with professionally-reported local news, features, and sports coverage.