Obituary Reports the death of an individual, providing an account of the person's life including their achievements, any controversies in which they were involved, and reminiscences by people who knew them.
We are part of The Trust Project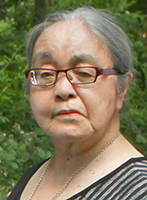 Masako Esaki, a writer and cultural commentator who lived most of her adult life outside of her native Japan, passed away peacefully of natural causes on Jan. 3 surrounded by family. She was 91. She had been a longtime Chappaqua resident.
Masako Araki was born on May 16, 1930, on "Sadogashima," a small island located in the Sea of Japan, to parents Jisaku and Teru. Her family were wealthy landowners who generously provided for local townsfolk during the scarcities of World War II. Masako had five brothers and a sister who died before her, and a surviving younger brother, Goro, who lives outside of Tokyo. Despite her family's affluence, it would have been impossible to predict that Masako would lead an incredibly global life, eventually settling over 6,500 miles away in the U.S.
After completing her secondary school education on Sado Island, Masako moved to Tokyo to study at Japan Women's University (Nihon Joshi Daigaku). Upon graduation, she was hired by Akio Morita, a co-founder of what was then known as Tokyo Tsushin Kogyo, the predecessor to the Sony Corporation. According to Masako's recollection, Mr. Morita was drawn to her outgoing and positive personality as well as her "ability to run quickly." Because the company had such limited resources, she ingeniously initiated their pocket transistor radio export business by selling them to American commercial pilots staying at the Imperial Hotel in Tokyo. As the radios grew in popularity, she found the pilots increasing their orders with every subsequent visit to Japan.
During her employment with Sony, Masako met fellow employee Dr. Reona (Leo) Esaki, a promising young physicist, and they eventually married. Shortly after their wedding, Reona accepted a position at the IBM Thomas J. Watson Research Center in Yorktown Heights, and the couple emigrated to the United States in 1959. They had three children, Nina, Anna and Eugene, as well as Kiska, a fiercely independent and clever Siberian Husky.
It was in their Chappaqua home that Masako wrote a number of books about the life of a Japanese family in America, as well as numerous magazine and newspaper articles. Her deadlines were sometimes so tight that she would bring her manuscripts to JFK Airport and ask Tokyo-bound passengers to hand-carry documents for her publishers waiting at Narita Airport for pick-up.
Masako was highly curious and pursued academic study throughout her life, particularly in the fields of architecture and art history, which fueled her passion for global travel. She loved classical music, not only as an audience member, attending numerous performances at Lincoln Center and Carnegie Hall, but as a performer, having studied opera singing for many years, inspired by her idol Luciano Pavarotti. Masako also started studying ballet in her 70s, actually discovering that she could do a split at the age of 75 (much to the concern of her children!) and contemplated going en pointe.
Masako also had a great love of cooking and hosted countless parties at her house, dazzling guests with cuisine from a multitude of countries. Because she was a wonderful conversationalist and a respectful, compassionate listener, Masako had friends of different ages, backgrounds and citizenships.
In 1973, Reona was awarded a Nobel Prize in physics, which created a great opportunity for the family to travel throughout Europe. The Nobel festivities were held in Stockholm and Masako was seated next to King Carl XVI Gustaf, who was presiding over his first ceremonies following his ascension to the throne earlier that year.
Although the marriage with Reona did not last, Masako continued to live in Chappaqua for more than 60 years, taking great pride in her long-term residency. She wanted her children and grandchildren to feel like they had roots in Chappaqua, a home to return to and a delicious meal to enjoy.
An avid MTA supporter, Masako commuted to Grand Central Terminal for 10 years when she returned to work after a long absence, this time as a manager at Sakura Bank. An extra perk to living in Chappaqua, too, was running into fellow resident President Bill Clinton in town, the prospect of which would prompt the normally barefaced Masako to return home for a quick application of lipstick.
While Masako's joyful approach to life and care for others will be greatly missed, she remains an inspiration to many. She is survived by her children Nina (Dr. Sander Rabin), Anna (Craig Smith) and Eugene (Suzy Hilton-Esaki) and three grandchildren, Esaki Sky Smith, True Araki Smith and Siena Hilton Esaki.
If you'd like to make a donation in Masako's name, please donate to SUNY Purchase, the Metropolitan Opera or another charity of your choosing. A memorial will be held in her honor in May.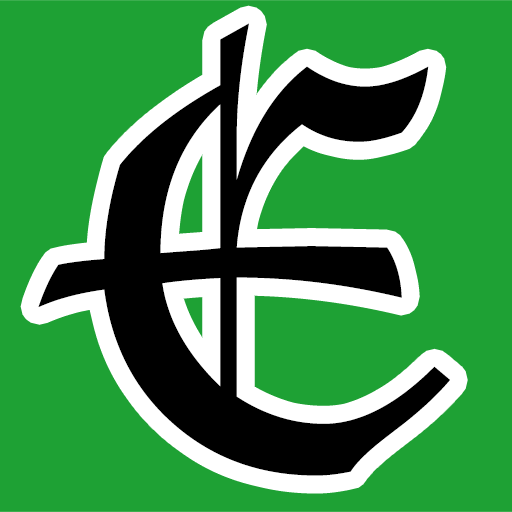 Examiner Media – Keeping you informed with professionally-reported local news, features, and sports coverage.