March Madness (or Sanity) – Irish Style
Opinion Advocates for ideas and draws conclusions based on the author/producer's interpretation of facts and data.
We are part of The Trust Project

By Brian McGowan
Ah, March! The "Holy Season" of parades and festivities, all decked out in honor of Ireland's patron, the good Saint Patrick, of whom we've written much in this column.
While last year marked the end of a two-year COVID-induced hiatus for many parades in the area, this year promises a bigger return. Of course, the March weather is always an open question, so let us hope for better skies this year than some past years have handed us.
Whatever the forecast may be, the best foot will be put forward at a number of events spanning the month of March, including many in or close to our area.  Several that I'm aware of are listed below, with dates and times as posted on various social media outlets. If I missed any, my apologies!
Saturday, March 4, Dutchess County Parade, Wappingers Falls, 1 p.m.  (www.dcsppc.org)
Saturday, March 11, White Plains Parade, White Plains, noon. (www.wpsaintpatricksdayparade.com)
Saturday, March 11, Peekskill Parade, Peekskill, 3 p.m.
Sunday, March 12, Tarrytown/Sleepy Hollow Parade, 40 Prospect Ave., Tarrytown, 1:30 p.m.
Sunday, March 12, Northern Westchester/Putnam Parade – 741 Route 6, Mahopac, 2 p.m.
Sunday, March 12, Eastchester Irish-American Social Club Parade, Immaculate Conception School, Eastchester,  3 p.m. (http://www.eastchesterirish.org)
Friday, March, 17, New York City Parade, 11 a.m. (www.NYCStPatricksParade.org)
Saturday, March 18, Yonkers Parade, Hyatt and McLean avenues, Yonkers, 1 p.m.
Sunday, March 19, Rockland County Parade, Pearl River, 1 p.m.
Sunday, March 19, Sound Shore/Mamaroneck Parade – Mamaroneck, 1:30 p.m. (https://www.soundshoreparade.com)
Saturday, March 25, Mount Kisco Parade, Main Street, Mount Kisco, 2 p.m.
Last item on parades, I would be remiss and brought to task by my Scots friends (and relatives) if I failed to mention the Tartan Parade coming up on Saturday, Apr. 15 at 2 p.m. on Sixth Avenue from 45th to 55th streets in Manhattan. Now in its 22nd year, the Tartan Parade celebrates all things Scottish, following a month of celebrating all things Irish. All Celtic, say I!
Keep St. Patrick's Day Sober
There's another group I recently became aware of thanks to a reader of this column, which seeks to provide a welcome counterweight to some of the more uninhibited celebrants, shall we say, who make the day more a license for excess than a celebration of a revered saint: the Sober St. Patrick's Day Foundation (www.soberstpatricksday.org). The organization's mission is to "reclaim the true spirit of St. Patrick's Day by changing the perception and experience from an occasion for binge drinking and other misuse of alcohol to a celebration of the richness of Irish culture and the legacy of St. Patrick."
With a wide base of support among the Irish-American community, the group sponsors numerous activities and events throughout the year, and proudly marches in as many Saint Patrick's Day parades as they can, including the premier New York City event. The organization will be having "a grand celebration of all things Irish" (music, dance, storytelling, etc.) on St. Patrick's Day from 4 to 6 p.m. at the Church of Our Saviour Undercroft, 59 Park Ave., at 38th Street, very convenient to Grand Central Terminal. Tickets are available on its website. You can also register to march with the group up Fifth Avenue for free.
Another event currently ongoing, which is a collaboration of Sober St. Patrick's Day and the Ladies Ancient Order of Hibernians, is a live-stream book club discussing "The Letters of Saint Patrick," by John Luce and Marcus Losack.  Available on Amazon.com in either print or Kindle, it promises to be a good read and will take you beyond the myths of Saint Patrick to discover who he really was and the impact he continues to have on the sons and daughters of his favored land of Ireland.
While the club discussion of this particular work will be over shortly, keep an eye open for further books to be added to your collection of Irish literature.
A happy St. Patrick's Day to all!
Longtime Pleasantville resident Brian McGowan was born and raised in the Bronx and is a second-, third- and fifth-generation Irish-American/Canadian, as his immigrant ancestors followed several paths to the New World. Reach him at brian.m.mcgowan1952@gmail.com. He is the author of two books, "Thunder at Noon," about the Battle of Waterloo, and "Love, Son John," about World War II.  Both are available at Amazon.com.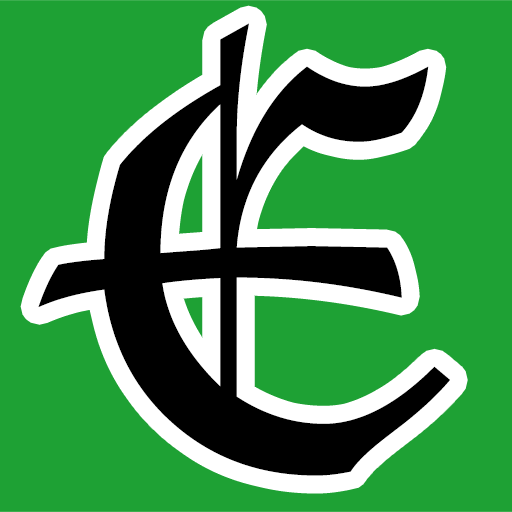 Examiner Media – Keeping you informed with professionally-reported local news, features, and sports coverage.