Manhattan Chef, Restaurant Owner Buys Five Buildings in Peekskill
We are part of The Trust Project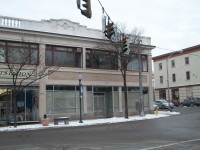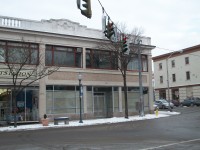 By Jim Roberts
A prominent Manhattan chef and restaurant operator wants to help propel the transformation of the City of Peekskill into a major restaurant destination in the region.
Louie Lanza, who has operated many well-received and highly popular restaurants in Manhattan over the past 25 years, purchased five buildings in Peekskill in the past six months and now has plans in motion to open two new restaurants in 2014.
Lanza, who also runs Lanza Farms with his wife, Joni, in Garrison, first spotted the opportunity Peekskill presents when he opened another business, Hot Rod Hotel, in Buchanan several years ago.
"I started coming into Peekskill five or six years ago to do banking and shopping and saw that the city has so much potential," Lanza said. "This is the last town in the northern Westchester area that hasn't been developed yet."
Lanza Farms in Garrison taps 1,000 maple trees for syrup each year and also has a New York State license to sell goat cheese. Lanza's Hot Rod Hotel in Buchanan provides storage and maintenance for owners of collectible and performance cars, motorcycles and boats.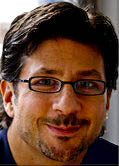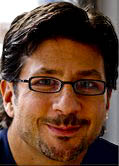 Lanza has owned and operated many restaurants in Manhattan over the past 25 years, including Josephina, Josie East and Josie West, Citrus Bar & Grill and Better Burger. All have been highly praised and successful in the tough New York City dining world. He still operates two restaurants there.
His family decided that now is the time to diversify away from the Manhattan market and put his money to work in Peekskill instead. "I wanted to re-invest in an area outside of Manhattan and I've been able to buy these buildings in Peekskill at a good price," Lanza explained.
Last year he sold a penthouse home in the West 70s for several million dollars and decided to become his own commercial tenant by buying buildings. "I became tired of spending $1 million running restaurants in Manhattan and have the landlords get all the money," he said.
His first Peekskill restaurant is now scheduled to open in June at 23 S. Division St. in the empty space that John Ford has developed just down the street from Ford Piano. Lanza said it will be a casual, user-friendly restaurant featuring a Latin-Asian menu. "We'll be bringing sushi to Peekskill," he said.
There are also plans to open a second restaurant in the fall at 55 Hudson Ave., the original site of the Peekskill Brewery. The other three buildings he purchased are at 32 North Division St. (across from the Quiet Man), 137 North Water St.(currently Sunset House) and 51 Hudson Ave. (where the Yellow Brick Café is located).
Lanza plans to keep working with other restaurant owners and business people in Peekskill, along with city officials, to grow his investment here. "I've been speaking with the owners of the Birdsall House and other local restaurants. We can all work together to make Peekskill a destination dining place in northernWestchester and Putnam counties," Lanza said. "Build it and they will come."
He recently donated winter hats for all members of the Peekskill Police Department as another way of supporting the community he's now heavily invested in. "Mr. Lanza's donation and support will allow the men and women who police our great community to continue their professional appearance during the winter months," Police Chief Eric Johansen said. "Given the conditions our officers have faced this winter with the extreme cold and wind, we are particularly grateful for his generosity."
Lanza is talking with other people he knows in Manhattan about investing in Peekskill and the opportunities he thinks are ripe for the taking here. "It's better to do one great project at a time rather than bring in one major developer who would change the city," Lanza said.