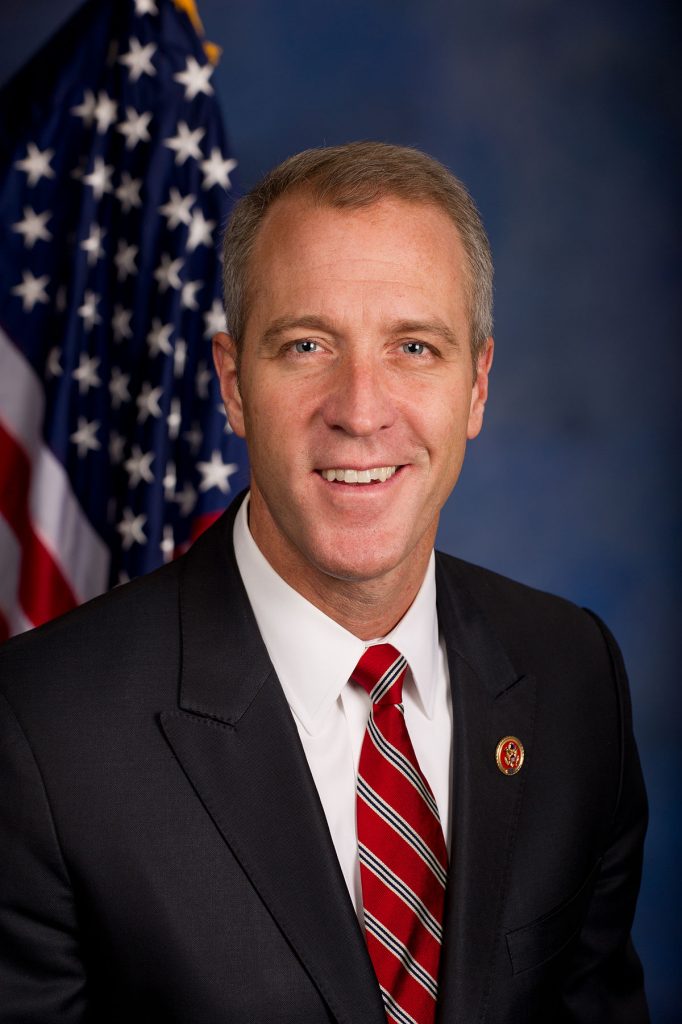 Congressman Sean Patrick Maloney, whose district represents all of Putnam County, confirmed his intention to seek two elected offices at once last week when he announced his bid for New York State Attorney General.
In light of former AG Eric Schneiderman's resignation last month, Maloney and a handful of other Democrats have jumped into the race to be New York's top law enforcement officer. Maloney confirmed in a statement he plans on running for both his congressional seat and state AG leading up to the September primary for the state office. If he loses the AG's race, he would go forward with his congressional campaign, and if he wins that AG's primary, another Democrat would have to come forward to run in the 18th district, which represents all of Putnam an Orange counties and parts of Dutchess and Westchester counties.
"When you've got crooks in the White House, crooks in Albany, and crooks in corporate suites, you need a leader with the passion to fight and the experience to win. That's why I'm running for attorney general," Maloney said in a statement. "I've successfully defended the Constitution and our progressive values against the Trump Administration's attacks down in Washington — but now it's time to go on offense."
Maloney ran for state attorney general seat in 2006, but fell short in a Democratic primary. The other Democratic contenders seeking the seat this year are New York City public advocate Letitia James, lobbyist Leecia Eve and former candidate for New York governor Zephyr Teachout. Maloney, if he wins the seat, would be the first openly gay statewide officer holder.
The Republican candidate facing Maloney in the 18th district, Jim O'Donnell, slammed Maloney for seeking two offices at once. He said in a statement that his campaign will evaluate legal remedies to determine if Maloney can run for both offices and called Maloney's plan "illegal" and "unethical."
"It's clear that Sean Maloney has no interest in continuing to serve as our Congressman," O' Donnell stated. "Mr. Maloney's candidacy raises a legal red flag that must be addressed immediately by the appropriate judicial and election authorities – specifically, the question of how a candidate for one office in New York can possibly run for another office at the same time."
Maloney won his seat in 2016 despite President Donald Trump winning the district by 2 percentage points.
Putnam Democratic committee chairman Jim Borkowski declined comment when contacted by The Putnam Examiner about Maloney's latest maneuver and the process to find a possible replacement candidate. But in a New York-Politico article, he said the possible fill-in for Maloney would have to be similar to Maloney's politics.
"We need to have a candidate who, like Sean Maloney, is a moderate who can appeal to moderate and independent voters to vote for a Democrat," Borkowski told Politico. "Sean won a district that went for Trump. That means a lot of voters went for Donald Trump, but also a gay man with a multiracial family."
Garrison resident Lithgow Osborne, the Democratic chairman in Philipstown, admittedly said Maloney was entering unusual territory by running for two seats, but he fully supported Maloney's desire to run for the AG's office. He said the state and the nation would be well served by Maloney as AG because he's a strong advocate with deep knowledge of state and federal law.
"I can't think of anybody better for that position quite frankly," Osborne said. "Sean would serve his state and country at a higher level to fight against some of the really hideous malfeasance coming out of Washington."
While Democrats won't know which seat Maloney would go after in November until the September AG primary, Osborne said Democratic committee members across the district are beginning to seek other possible Democrats in case Maloney goes forward with the AG run. Regardless, Osborne said Maloney would be missed because of his effectiveness in Congress.
"I don't feel betrayed, I feel like I'm really going to miss the most awesome congressman in the United States representing me in Congress," Osborne said. "We have it so lucky."
Tony Scannapieco, the Putnam GOP committee chairman and county Board of Elections Republican commissioner, believes it's illegal for Maloney to shoot for two elected offices simultaneously. Involved in politics since the 1970s, Scannapieco can never recall a time a politician vied for two different positions.
"I think it's great because he's telling the people now 'I don't want to be your congressman, I want to be attorney general,'" Scannapieco said. "So are people going to say 'whatever you want to do, we'll vote for you.' I don't think so."
Scannapieco believes the congressional seat is more winnable now.
"I think O'Donnell had a good chance anyway, but now I think he's got a great chance," Scannapieco said.