Maloney, Lowey Face Vote on Syria
We are part of The Trust Project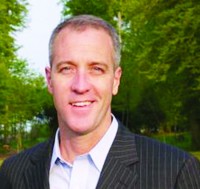 Last week, President Obama looked poised to take military action in response to Syria's alleged use of chemical weapons without turning to Congress for approval. On Saturday, he put part of the onus on lawmakers, saying he believes military action is necessary but will seek congressional backing.
"I've long believed that our power is rooted not just in our military might, but in our example as a government of the people, by the people, and for the people," Obama said Saturday. "Over the last several days, we've heard from members of Congress who want their voices to be heard. I absolutely agree."
For Rep. Sean Patrick Maloney, it will be the first time the freshman lawmaker will face the decision of whether to use military force.
In a statement Monday, Maloney (D-Cold Spring) said, "The use of chemical weapons is unacceptable and requires a unified and forceful response, but we cannot engage in another ground war in the Middle East."
This seems to match Obama's stance. In his statement, Obama said, "This would not be an open-ended intervention. We would not put boots on the ground. Instead, our action would be designed to be limited in duration and scope."
Rep. Nita Lowey (D-Harrison) hasn't issued a statement since Syrian President Bashar al-Assad's regime allegedly used sarin gas on its citizens last month. A Lowey staffer said the congresswoman is still gathering information. Earlier last month, Lowey backed Obama's push for increased sanctions and echoed the president's call for Assad to resign.
"The Syrian government must immediately release arbitrarily detained persons and cease violence, persecution and arbitrary arrests of lawyers, human rights advocates, journalists, and others," Lowey said in an Aug. 18 press release. "President Assad should prioritize the future of the Syrian people ahead of his own political survival and heed President Obama's call to step down."
Lowey initially voted to authorize the use of force in Iraq in 2002, a vote which paved the way for the Iraq War. She later became a critic of the war and opposed the 2007 troop surge. Some opponents of military action in Syria have drawn parallels to Iraq, though the options currently being discussed are of a much smaller scale.
Just over a year ago, Obama called the use of a "whole bunch" of chemical weapons a "red line," implying it would necessitate the use of military force. In an Aug. 21 attack using the deadly sarin gas, Syria is believed to have killed more than 1,000 men, women and children, according to the president.
Alexander Greenawalt, an Associate Professor at Pace Law School specializing in international criminal law and U.S. security law, said Obama and Congress are in a tough spot. There doesn't seem to be the will to get involved in a meaningful way to end the conflict, he said, and it's unclear whether a regime change would even benefit U.S. interests. Still, there is pressure to get involved to maintain the country's international credibility.
"Given where we are right now, I think it would be a very bad sign for the country if the Congress were not to authorize the use of force after chemical weapons were used against the rules of international law" and after Obama made the commitment to prevent the use of such weapons, Greenawalt said. "We're going to have to be very worried about how we'd look oversees."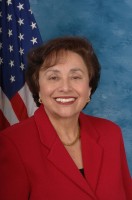 U.S. policy makers are weary of picking sides in the war, Greenawalt said, as al-Qaeda-affiliated fighters are reportedly among those working to overthrow Assad's regime. However, the U.S. does have an interest in making sure chemical warfare doesn't become standard practice, Greenawalt noted, and failure to act could also hurt the country's effort to half Iran's nuclear ambitions.
"How Iran views the situation is certainly one of the concerns here," Greenawalt said. "For any country pursuing weapons of mass destruction, the concern would be that they don't take us seriously if we don't follow up on the president's orders."
Both Lowey and Maloney voted for the 2014 National Defense Authorization Act, which called on President Obama to send a supplemental budget request to Congress should he employ any military assets in Syria.
Greenawalt pointed to the 1999 NATO military campaign in Kosovo, in which Congress neither authorized the use of force nor ordered President Clinton to remove troops. Congress later authorized funding for the military operation, which Greenawalt said Clinton took as belated approval. Greenawalt said a similar situation may arise in Syria should Congress decline to authorize the use of force directly but not want to tie the president's hands.
Should Congress approve a military campaign that goes badly or becomes unpopular, Greenawalt believes voters would still place most of the blame with the president.