News Based on facts, either observed and verified directly by the reporter, or reported and verified from knowledgeable sources.
We are part of The Trust Project
Tempt your tastebuds with these must-try Malaysian dishes on offer at Pleasantville's Asian street food eatery.

Good morning! Today is Tuesday, November 23, and you are reading today's section of Examiner+, a digital newsmagazine serving Westchester, Putnam, and the surrounding Hudson Valley.
Need to subscribe — or upgrade your Examiner+ subscription to enjoy full access to all of our premium digital content? Details here.
---
When the Village Social Restaurant Group and chef Mogan Anthony started Mura Ramen, a pop-up dinner series at their popular Village Social and Locali Pizza Bar & Kitchen locations, they always had visions it would spawn into its own brick-and-mortar noodle-bar-meet-Asian-street-food concept.
What was "Mura" is now what Pleasantville and its surrounding towns know as Fatt Root, located in the old Pony Express space and directly across the street from the group's new school oyster bar, Pubstreet.
Fatt Root, though, is wildly different from Anthony's other spots that showcase New American cuisine and wood-fired pizza, with some Asian influences fused into certain dishes. Fatt is all about highlighting various parts of Asia with soulful bowls of ramen, pho, rice or noodle bowls, fried hoisin BBQ glazed chicken steam buns, chili oil dumpling, and lots of vibrant vegetarian salads. All of those popular dishes can be seen flying out the door for takeout and on busier nights, hungry customers are usually hanging around slurping broth past Fatt Root's advertised 8 p.m. closing time.
And while the soups, the dumplings, and the buns are familiar and an absolute must-try at Fatt Root, Anthony — who's from Malaysia — always makes sure to mix in dishes from his home country to keep it interesting and to give customers something they might not have ever tried before.
Here's an introduction to a trio of winning Malaysian offerings you will come across at Fatt Root.
Flatbread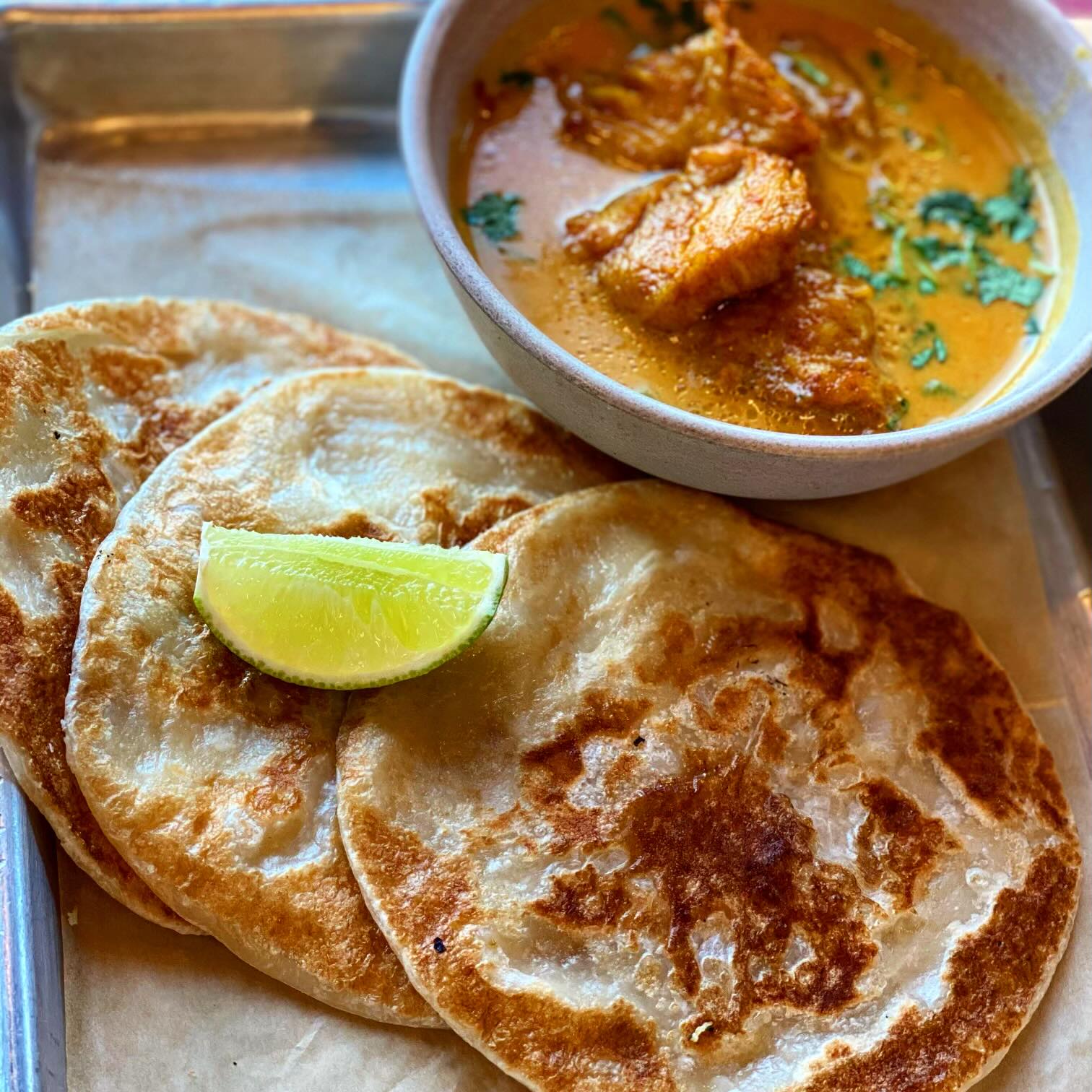 Flatbread with chicken (Courtesy Fatt Root)
Also known as roti canai (translated "bread flattened") or a Malaysian pancake, this flatbread is typically served with sambal or curry. Typical prep involves mixing the dough, kneading it, then letting it rest overnight in the fridge before it's stretched thin or tossed (if you dare), then frying it in the pan. Fatt Root's version is buttery with a crisp exterior, but still somehow remains light and not super filling. The curry is thick, warming, and soulful, and you can taste the broth's nuances of lemongrass, coconut, and a lingering heat from the chilis. Order it with tender chicken or go meatless with stewed tofu.
---
Roasted Duck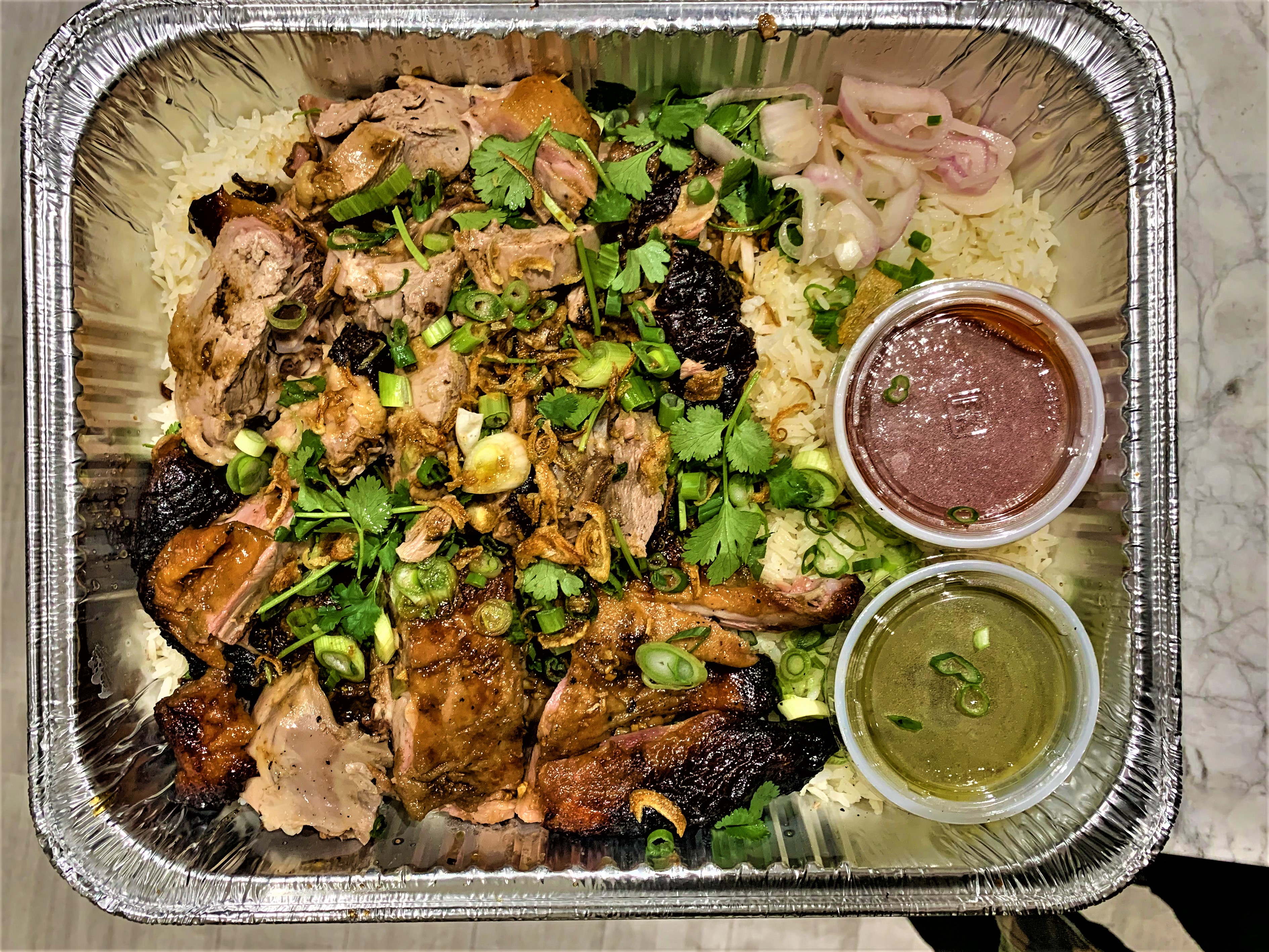 Roasted duck (Photo: Andrew Dominick)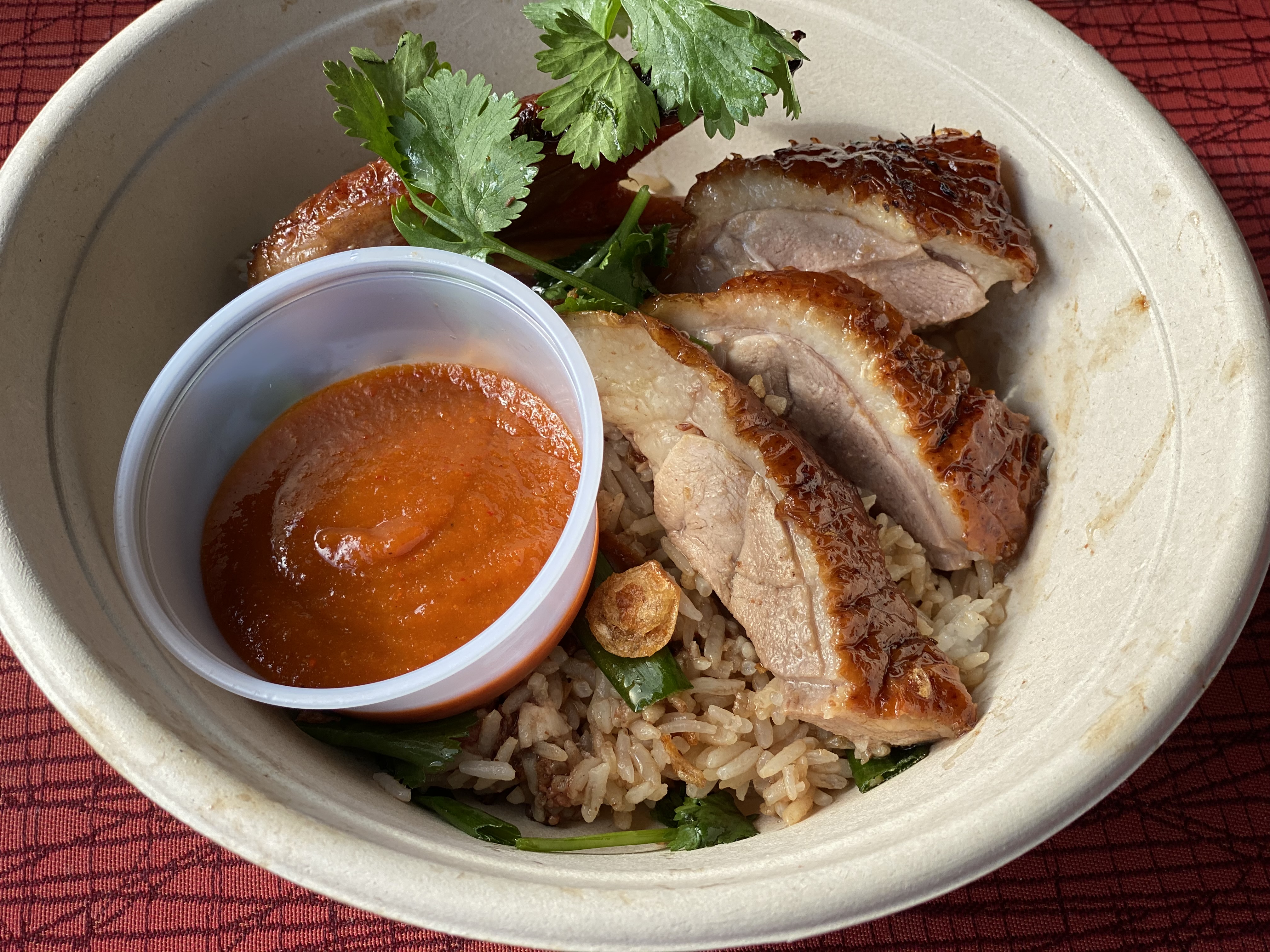 Duck bowl (Courtesy Fatt Root)
While you might see this three-day brined and slow-roasted duck on the menu in certain bowls or in ramen, that's not the version I'm talking about! Get those if you must — and they are worth it — the duck prep in this case is more of a large-format special that generally sells out when Chef Mogan puts it on social media. When it's pickup time, the duck is chopped on the spot and placed on top of rice with cilantro, scallions, and duck jus. It's great as is, but it comes with two sauce accompaniments — one a green curry, the other a spicy, smoky sambal sauce. Duck pro tip: It's sometimes offered on weekends. When you call or stop in, JUST ASK!
---
Coconut Pie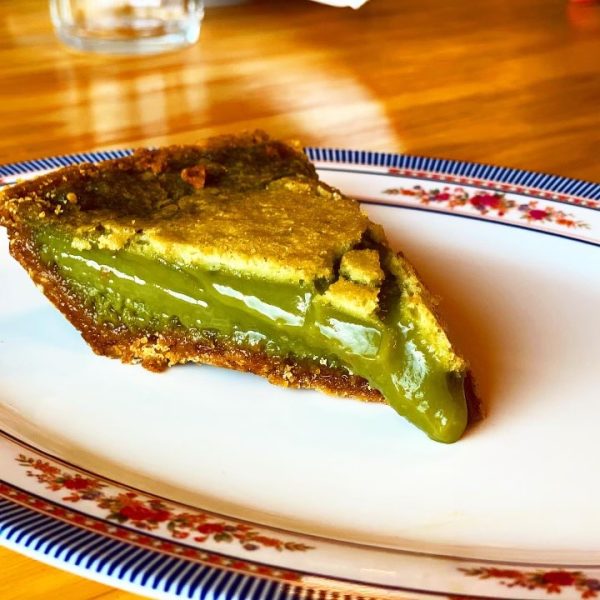 Pandan (coconut) pie (Courtesy: Fatt Root)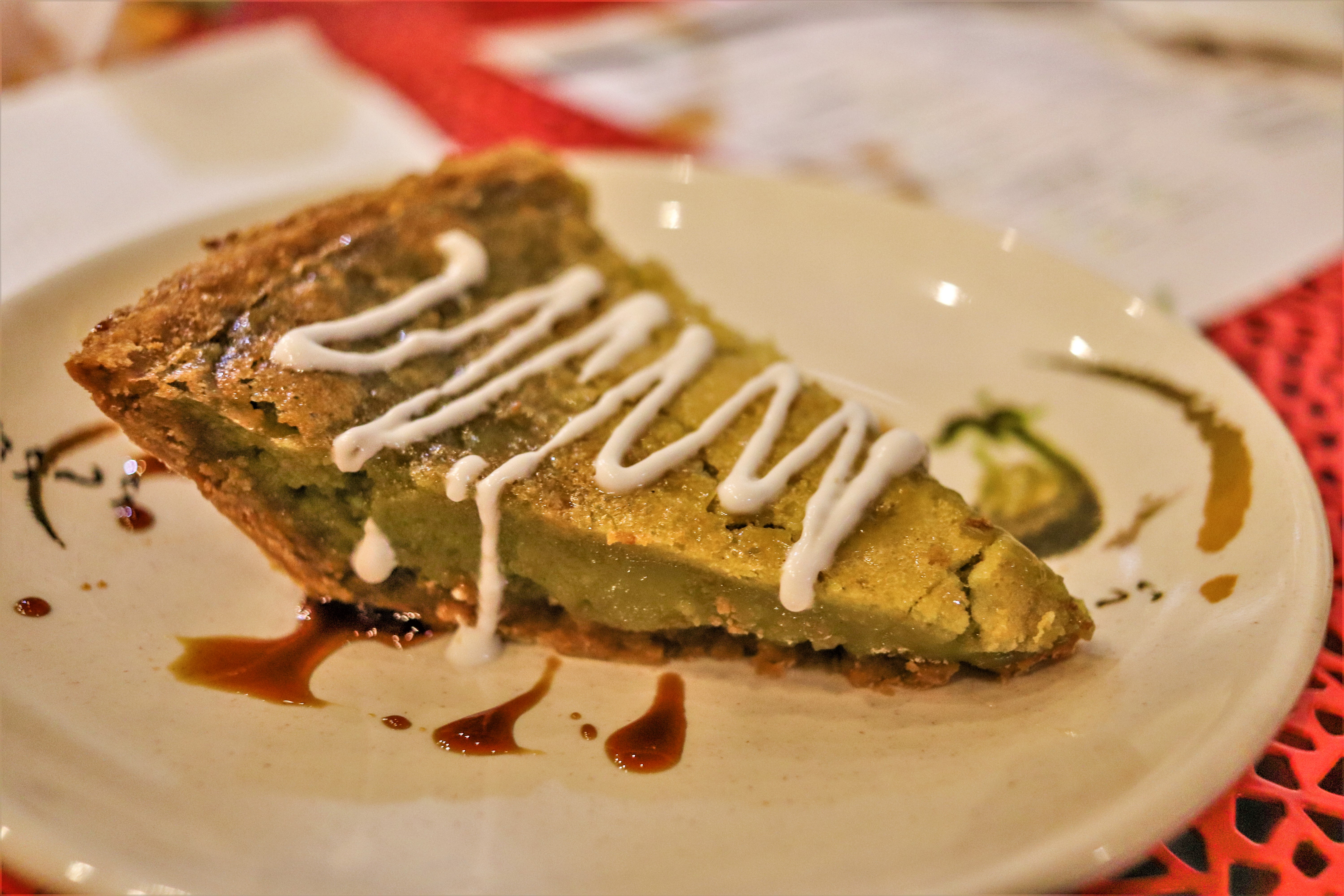 Pandan (coconut) pie (Photo: Andrew Dominick)
Fatt Root doesn't focus on dessert, but every place has to have some sort of sweet ending, right? Its sweetness comes from palm sugar and, aside from its green tint, its crust is similar to Milk Bar's famed Crack Pie (now called Milk Bar Pie). What about that greenish hue? It comes from the pandan plant, commonly used in Southeast Asian cuisine as a flavor enhancer. It certainly accentuates the coconut — delivering a fragrant smell and powerful taste. Even if you're stuffed on noodles, at least get a slice to-go.
Fatt Root
11 Wheeler Avenue; Pleasantville
914.579.2552; fattroot.com
---
Andrew Dominick is a food & drink writer/photographer based in Norwalk, CT. When he's not penning pieces for CTbites, Westchester Magazine, or Hudson Valley Magazine, he keeps busy practicing martial arts, pretending to be a bartender at home, exploring restaurants even when not on the clock, weightlifting, and hiking — because balance is everything when you're a food writer. Follow him on Instagram @andrewdominick.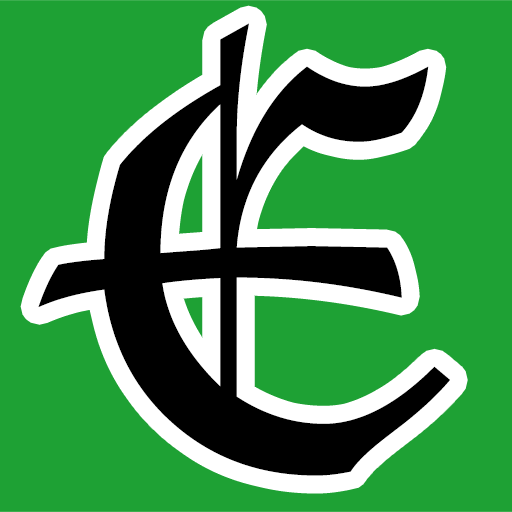 Examiner Media – Keeping you informed with professionally-reported local news, features, and sports coverage.