Major Capital Projects Bond Likely for Mt. Pleasant Schools This Fall
We are part of The Trust Project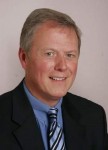 The Mount Pleasant Board of Education may vote within the next few weeks to approve a capital projects bond of up to $50 million that could go before the district's voters this fall.
Board of Education President James Grieco said last week the bond could be between $45 million and $50 million.
"We don't want it to be more than our annual budget," said Grieco, who noted that the bond would be for 20 years.
The 2014-15 budget approved by district voters last month is $55.75 million.
The board of education has tentatively scheduled a discussion on the possible bond issue for its June 25 work session.
Grieco said a referendum could go to district voters in October or November and could be finalized by the trustees by early July.
He said the board agreed with recommendations from most of the 31 members from the district's Facilities Steering Committee. The committee addressed school officials two weeks ago.
The work would focus primarily on the middle school/high school campus. Some of the projects recommended by the committee include a new two-story science wing that would contain additional labs; a new artificial turf athletic field; an athletic field press box; a common suite for the schools' nurses; new fitness rooms; creation of a second access road into the campus; and renovations for the high school auditorium. Major upgrades have not been made to the two schools since they opened in the early 1960s.
The bond would also include money for projects at the district's two elementary schools, including renovating walkways and entrances, Grieco said.
Work could also include between $6 million and $10 million in energy conservation projects, which Grieco said "pays for itself" via future energy cost savings.
If a proposition is approved, the district would put out a Request for Proposal with private contractors to provide the district with suggestions on energy conservation projects, Grieco said.
The district has been working with the architectural firm of KG&D of Mount Kisco.