Mahopac St. Pat's Parade Grand Marshal Named
We are part of The Trust Project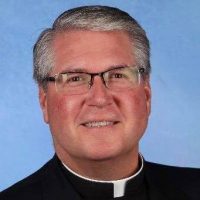 The Friendly Sons of Saint Patrick are proud to present the name of Father. Joseph P. Tierney as our candidate for Grand Marshal of the 2017 Northern Westchester-Putnam St. Patrick's Day Parade in Mahopac. Fr. Tierney was born in Staten Island as the sixth child in a family of seven, to James and Doris Tierney. He graduated from St. Sylvester's Grammar School (1974), St. Peters Boys High School (1978) and St. Peters College (BA1982)
He entered Saint Joseph's Seminary in September 1982 and was ordained a Priest in November 1986. His first priestly assignment was St. John the Evangelist Church in Mahopac where he served as a parish Priest for six years.
He was given the responsibility of moderating the Youth Group for the parish of over 4,500 families.
The young people of the parish gathered at Sunday evening Mass each week and afterword to work together on activities and events that served the parish, the community and other teens. Events included visiting nursing homes, retreats for teens, summer Bible camps and sponsorship for needy children, to name a few. In addition, he was involved with social gatherings for fundraising including the March Church dance. All in all, he admits his first years as a priest are full of good memories of serving the Parish of St. John the Evangelist.
Father Tierney was appointed President of Cardinal Hayes in June 2005, a position he still holds. He acknowledges it to be an honor to lead such a legendary institution as Cardinal Hayes High School.